FURIA and Liquid to face off for IEM Cologne 2022 playoff spot
FURIA and Liquid have secured victories in the second round of the Group B lower bracket at IEM Cologne 2022. Andrei "arT" Piovezan's squad defeated Team Spirit (13:16 на Nuke, 16:14 на Mirage и 16:10 на Overpass), while Nick "nitr0" Cannella's men took down Cloud9 (16:11 на Dust2 и 16:9 на Vertigo).
The losing teams have thus finished their tournament campaigns, while the winners will face off for a ticket to the playoffs in the lower bracket final of Group B. The match between FURIA and Liquid is scheduled to take place today, July 10, at 20:30 MSK.
The current Group B bracket: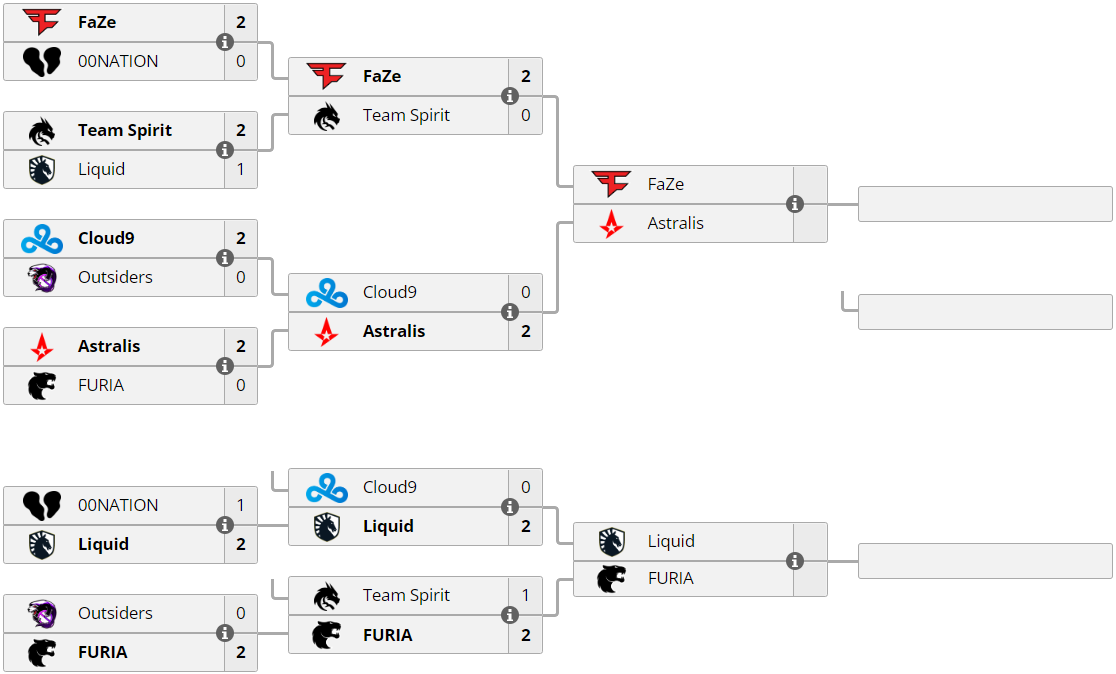 The full schedule, up-to-date results and live streams of IEM Cologne 2022 are available on the event's page on our website via this link.