Movistar Riders through to IEM Cologne 2022 playoffs; G2 knock ENCE out
The upper bracket semifinal of Group A at IEM Cologne 2022 saw Movistar Riders coming out on top of Vitality 2:1 – 16:4 on Mirage, 3:16 on Vertigo and 16:12 on Nuke. With two victories in the group stage under the belt, Alejandro "alex" Masanet's squad ensured a spot in the decisive stage of the prestigious tournament.
Another Group A's lower bracket meeting ended with the victory of G2 over ENCE 2:0 – 16:13 on Dust2 and 16:8 on Ancient. Aleksi "Aleksib" Virolainen's squad retained their chances of advancing to the playoffs, while Marco "Snappi" Pfeiffer and company found themselves eliminated from the tournament.
The next opponent of Movistar Riders will be NAVI. This match will take place on July 10, with the winner securing a direct semifinal spot and the loser starting the playoffs from the quarterfinal. In turn, the lower bracket MOUZ – Vitality and NIP – G2 matchups are scheduled for July 9.
The current Group A bracket: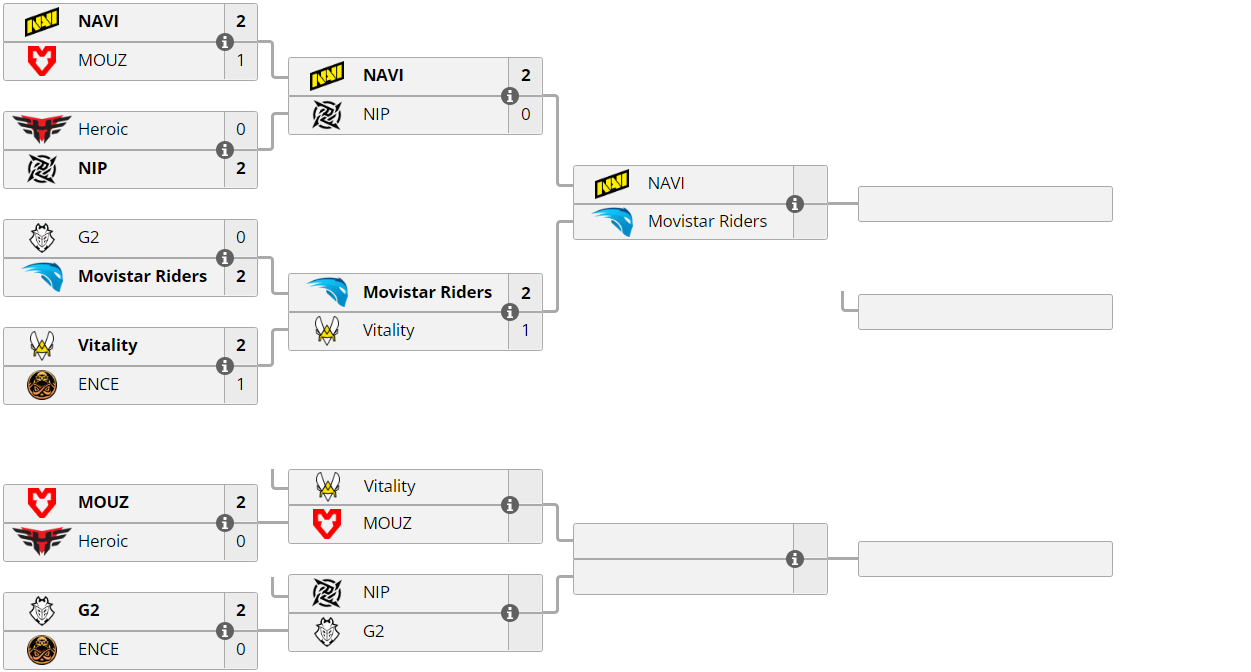 The full schedule, up-to-date results and live streams of IEM Cologne 2022 are available on the event's page on our website via this link.