NAVI and Vitality through to Group A upper bracket semifinals at IEM Cologne 2022
NAVI and Vitality have gotten off to a flying start in the IEM Cologne 2022 group stage. Denis "electroNic" Sharipov's squad got the better of MOUZ (16:12 on Nuke, 14:16 on Mirage and 16:6 on Inferno), while Dan "apEX" Madesclaire and company clinched a victory over ENCE (16:10 on Nuke, 12:16 on Dust2 and 16:7 on Mirage).
In the upper bracket semifinals of Group A, NAVI will take on NIP, while Vitality await a meeting against Movistar Riders. The defeated MOUZ and ENCE will play an elimination match versus Heroic and G2, respectively. All four confrontations will take place tomorrow, July 8.
The current Group A bracket: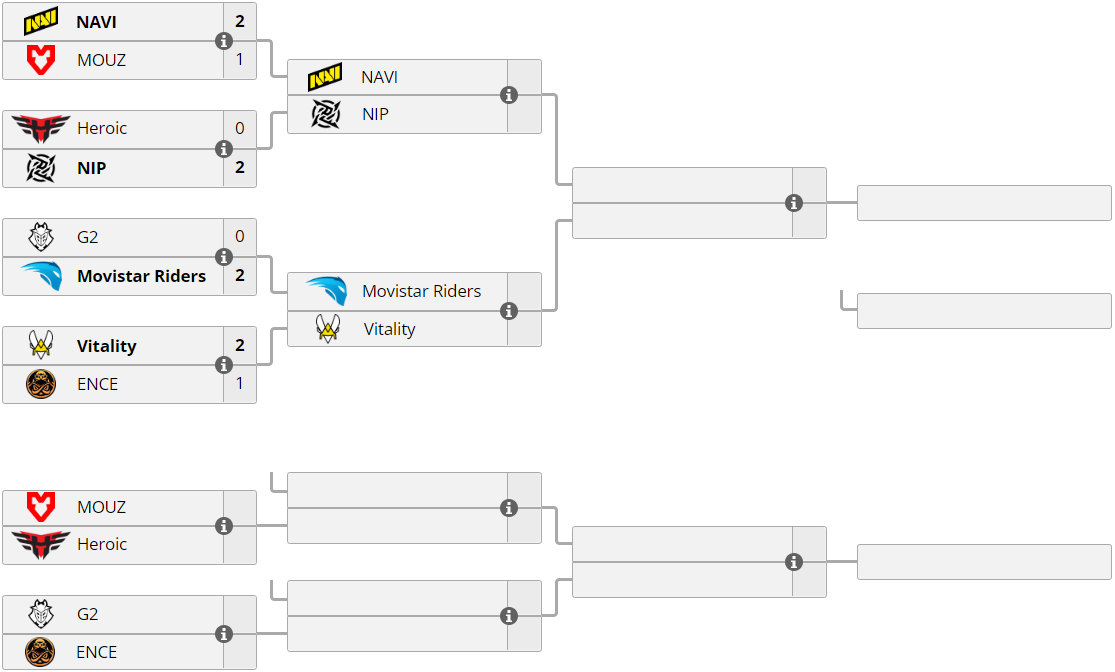 The full schedule, up-to-date results and live streams of IEM Cologne 2022 are available on the event's page on our website via this link.