BIG defeat Cloud9 in Roobet Cup 2022 semifinal
BIG has become the first team to reach the Roobet Cup 2022 grand final. In the semifinal match, the German squad, which was forced to play with a substitute, bested Cloud9, closing out the affair 2:0 – 16:9 on Dust2 and 16:12 on Inferno.
BIG's opponent in the decisive match of the tournament will be known following the FaZe – Astralis meeting, which will take place today, June 29, at 20:00 MSK. The confrontation of the finalists is scheduled for tomorrow.
The current playoff bracket: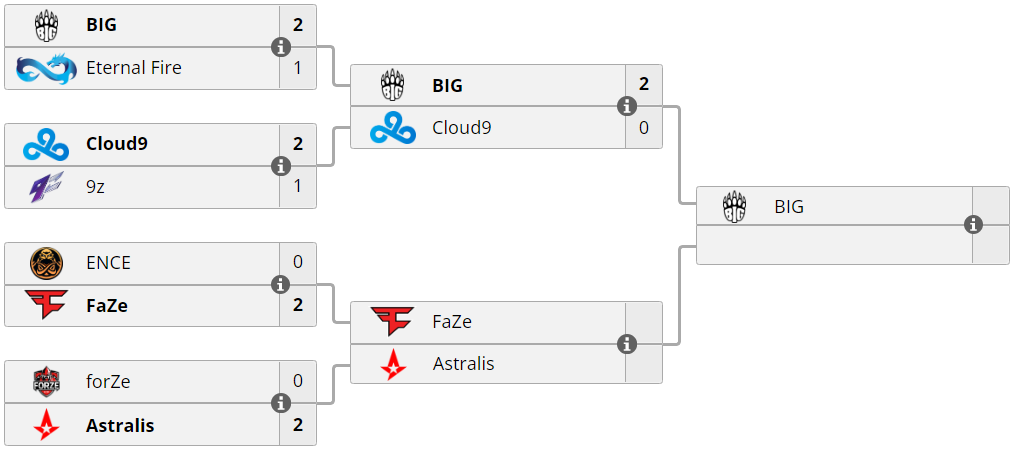 The full schedule, up-to-date results and live broadcast of Roobet Cup 2022 are available on the event's page on our website via this link.