FaZe, Astralis, Eternal Fire and 9z advance to Roobet Cup 2022 playoffs
Following the results of the Roobet Cup 2022 group stage, the list of participants in the playoffs of the ongoing online tournament has been completed. FaZe, Astralis, Eternal Fire and 9z joined Cloud9, BIG, ENCE and forZe, who had previously made it to the decisive stage of the event.
FaZe and Astralis advanced to the playoffs finishing second in Group A and B, respectively. The reigning Major champions booked the berth after defeating OG (11:16 on Ancient, 16:9 on Mirage and 16:13 on Overpass), while the Danish team got the better of Complexity (16:5 on Inferno, 11:16 on Overpass and 16:9 on Nuke).
The last tickets to the playoffs from Group C and D went to MOUZ and FURIA, respectively. In the meeting for second place in their quartet, Turkish squad took over MOUZ (2:16 on Nuke, 16:12 on Mirage and 16:13 on Inferno), while the South-Americans bested FURIA (11:16 на Overpass, 16:4 на Ancient и 19:17 на Mirage).
The final group stage standings: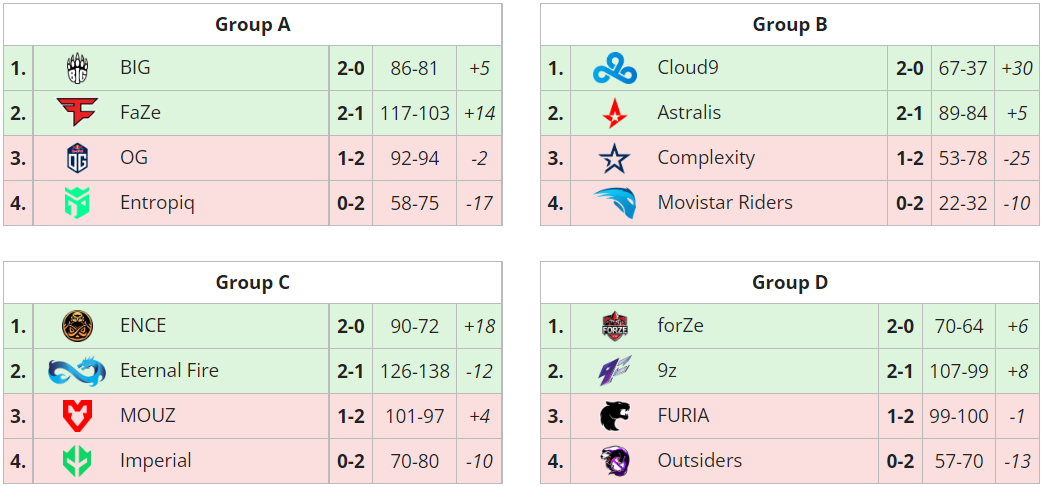 In the playoff bracket, the teams are seeded as follows: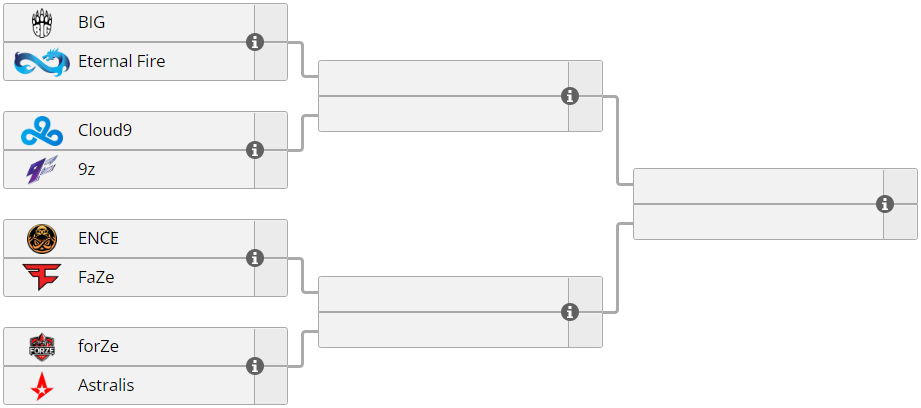 The full schedule, up-to-date results and live broadcast of Roobet Cup 2022 are available on the event's page on our website via this link.