blameF named Pinnacle Cup Championship 2022 MVP
HLTV.org has awarded Benjamin "blameF" Bremer from Astralis the Pinnacle Cup Championship 2022 most valuable player title. The 25-year-old Dane received the MVP medal despite the fact that his team finished the tournament second, losing to Heroic in the grand final.
The average blameF's rating at the concluded event amounted to 1.41. The highest rating was recorded in the opening match against Evil Geniuses (2.06), while the lowest one was on the first map of the grand final against Heroic (0.85).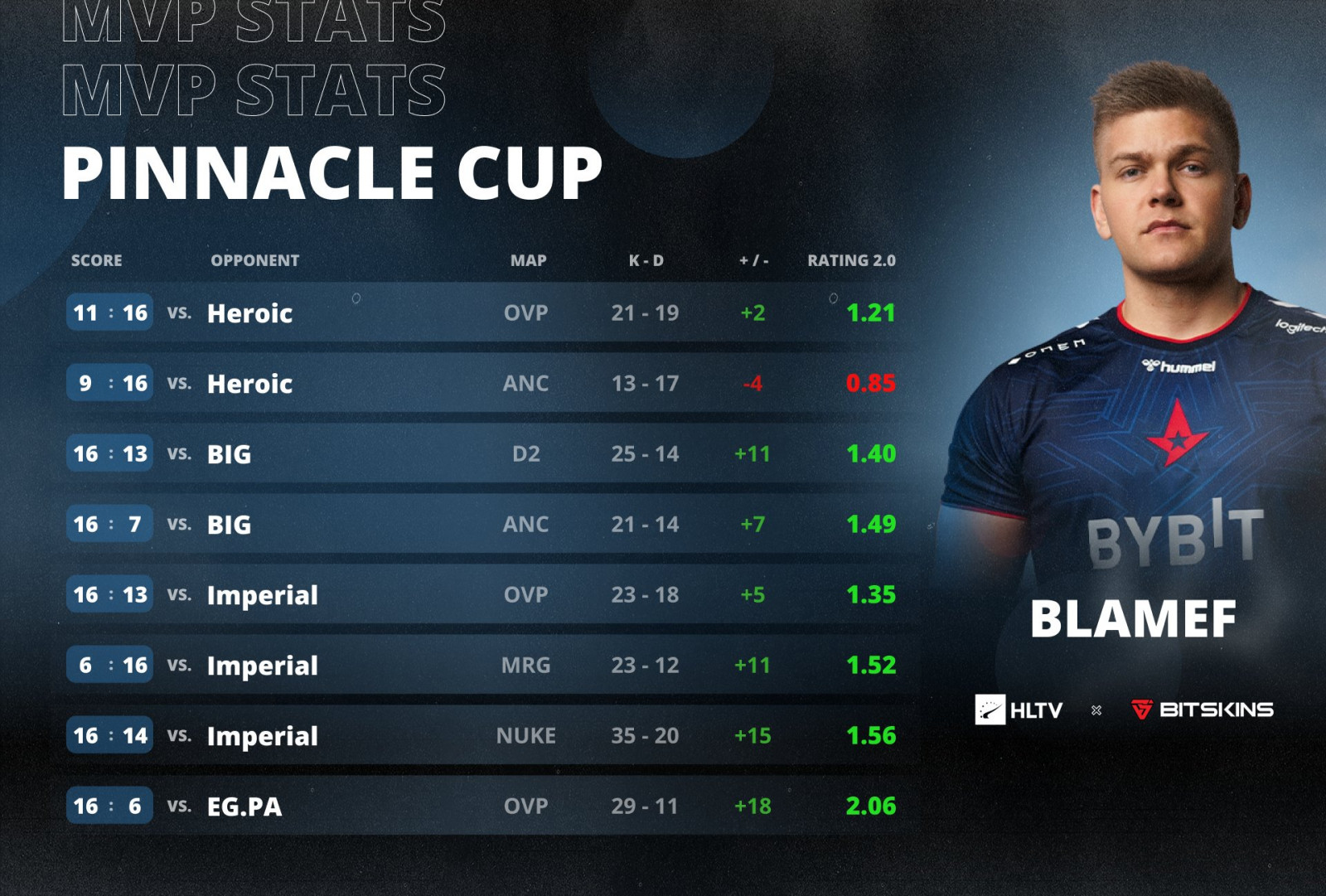 Pinnacle Cup Championship 2022 was held from June 8 to 11 in the Swedish city of Lund. In the grand final, Heroic defeated Astralis 2:0.
Origin: twitter.com