HLTV.org names best pro players on each map of competitive scene in 2022
HLTV.org took to Twitter to publish the infographic displaying the best professional players on each of the seven maps of the competitive map pool. The authors only took into account matches played at LAN tournaments in 2022.
The only player to be statistically ahead of others on more than one map is G2's Nikola "NiKo" Kovač, who reigns on Inferno (1.36) and Dust2 (1.29). At the same time, of all the esports athletes featured in the leaderboards, the highest average rating on a separate map was recorded by Cloud9's AWPer Dmitry "sh1ro" Sokolov, whose rating on Ancient amounted to 1.49.
Besides NiKo and sh1ro, the top ratings were recorded by Cloud9's Sergey "Ax1Le" Rykhtorov on Mirage (1.35), BIG's Josef "faveN" Baumann on Nuke (1.36), Astralis' Benjamin "blameF" Bremer on Overpass (1.32), and ENCE's Lotan "Spinx" Giladi on Vertigo (1.37).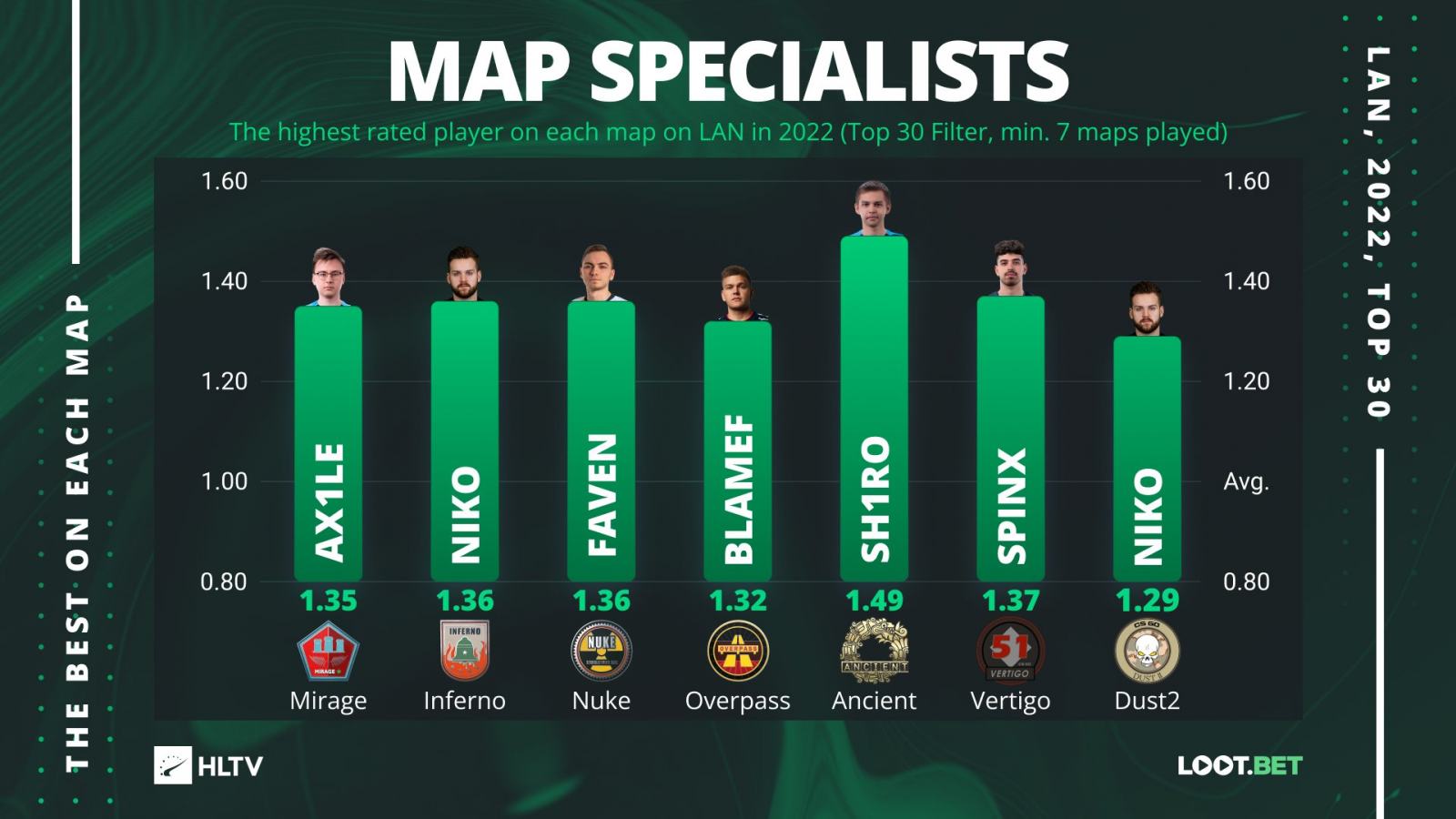 Compiling the infographics, the HLTV.org authors also only took into account the matches against opponents from the top 30 of the world rankings. Those players who played less than seven matches on a separate map were not considered.
Origin: twitter.com