NAVI top most popular teams of PGL Major Antwerp 2022 list
Analytical service Esports Charts on its official website has presented the rating of the most popular teams that took part in PGL Major Antwerp 2022. The list was topped by NAVI, whose matches at the last Major attracted an average of 828K viewers.
Besides NAVI, the top 5 also includes FaZe (707K), FURIA (549K), G2 (487K) and Cloud9 (485K). Esports Charts separately notes that NIP and Imperial "collected only a few thousand viewers less" than Cloud9, who ranked fifth.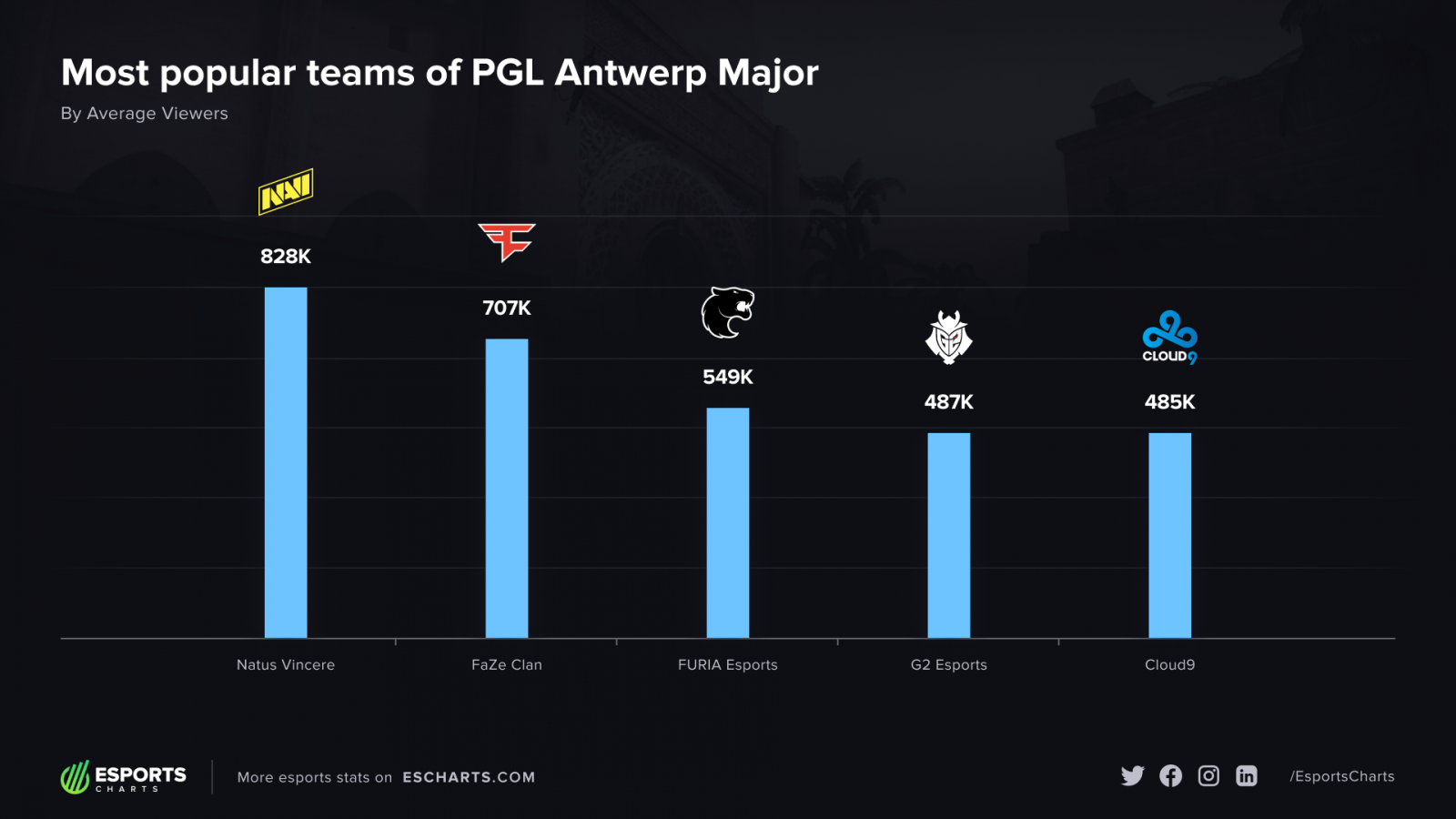 PGL Major Antwerp 2022 was held from May 9 to 22 and ended with the victory of FaZe. This tournament became the second most popular Major in the history of the professional CS:GO scene.
Origin: escharts.com