FaZe defeat Team Spirit to reach PGL Major Antwerp 2022 grand final
The semifinal match of PGL Major Antwerp 2022 between FaZe and Team Spirit saw the European team coming out on top 2:0 – . Finn "karrigan" Andersen's squad advanced to the grand final, while Team Spirit have been eliminated from the event.
Team Spirit finished 3-4th, which brought them $70,000 from the total prize pool. The team started their tournament run from the Challengers Stage and on the way to the top 4 took down Imperial, Eternal Fire, Astralis, Heroic, Copenhagen Flame and twice FURIA.
FaZe's opponents in the decisive match of the Major will be known today, May 21, following the NAVI – ENCE matchup. The second semifinal is set to kick off at 21:00 MSK.
The PGL Major Antwerp 2022 playoffs bracket: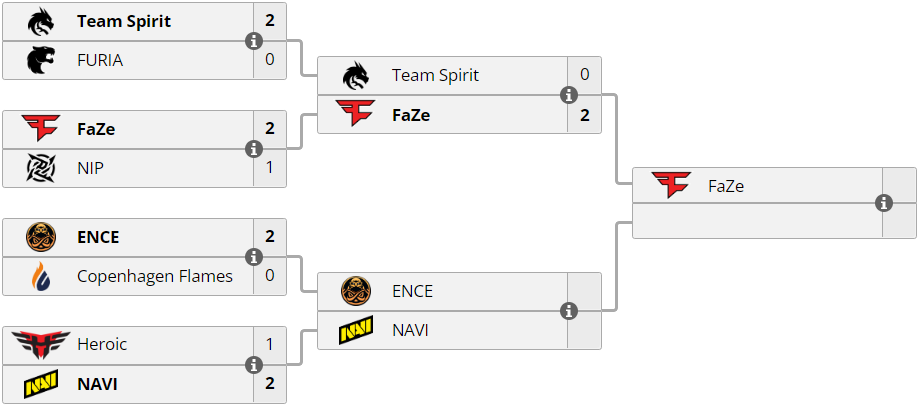 The full schedule, current results and the live stream of PGL Major Antwerp 2022 are available on the event's page on our website via this link.