b1t, Spinx and dycha record best performance at PGL Major Antwerp 2022 Legends Stage
Valeriy "b1t" Vakhovskiy, Lotan "Spinx" Giladi and Paweł "dycha" Dycha have recorded the best individual statistics among all the participants of the PGL Major Antwerp 2022 Legends Stage. The player from NAVI topped the list with a 1.43 rating, while both members of the ENCE roster had a rating of 1.28.
Robert "Patsi" Isyanov from Team Spirit and NAVI's AWPer Alexandr "s1mple" Kostyliev with ratings of 1.26 and 1.22, respectively, followed the mentioned-above trio. At the same time, the Ukrainian bested Martin "stavn" Lund (Heroic) and Ilya Zalutskiy (NAVI) only in additional indicators.
The worst performance in terms of statistics came from Liquid's Richard "shox" Papillon, who finished the Legends Stage with a 0.64 rating. Genc "gxx-" Kolgeci (Bad News Eagles, 0.76), as well as Lincoln "fnx" Lau (Imperial, 0.79) and Rasmus "HooXi" Nielsen (Copenhagen Flames, 0.79) rounded out the list of the worst performers.
The statistics of all PGL Major Antwerp 2022 Legends Stage participants: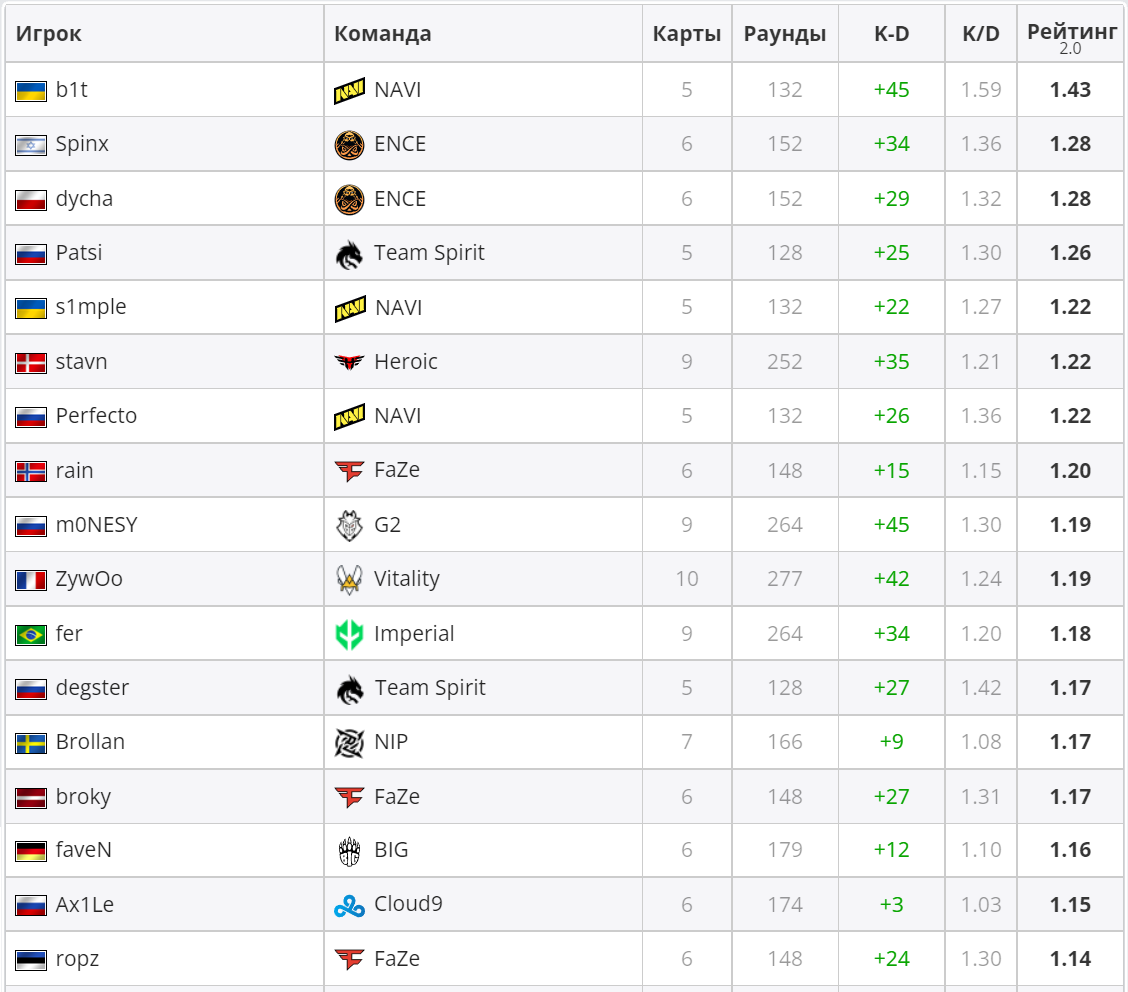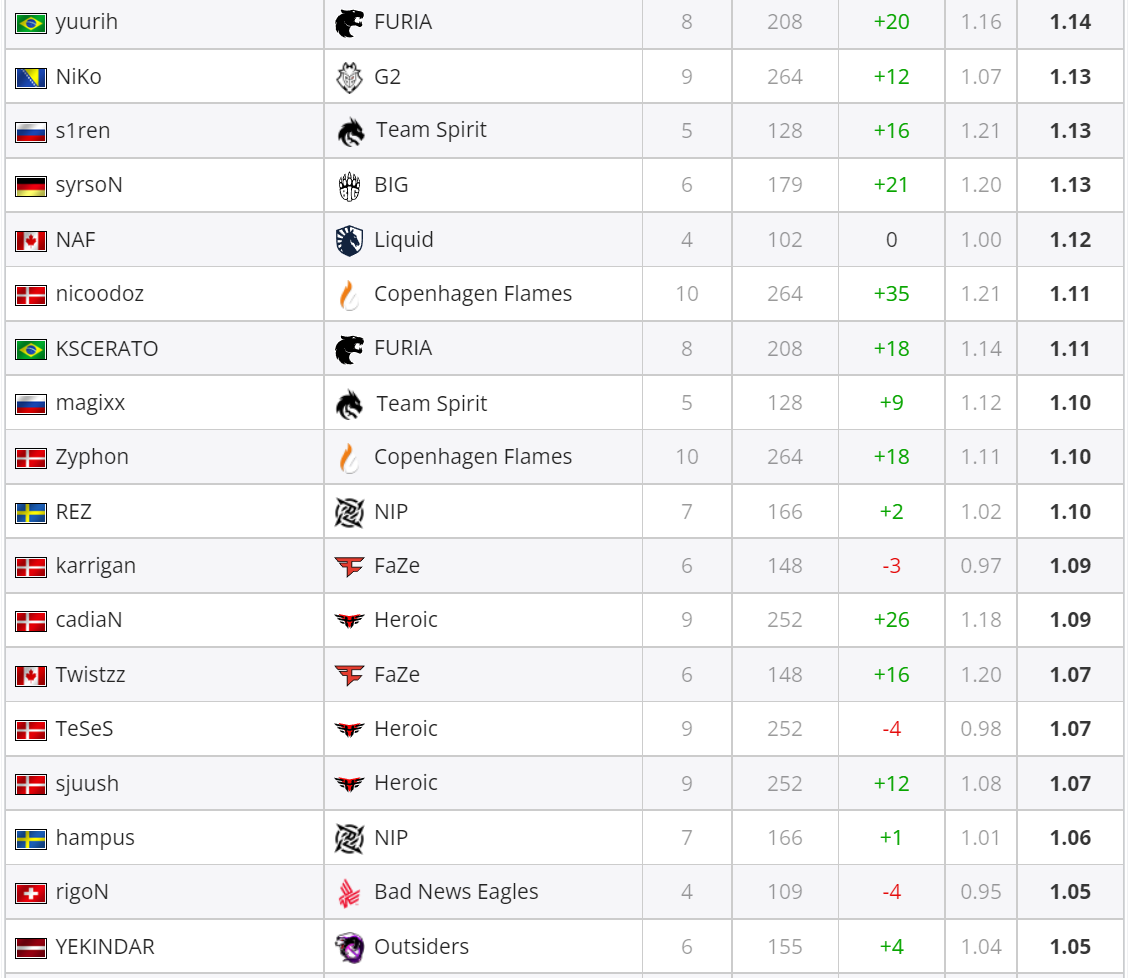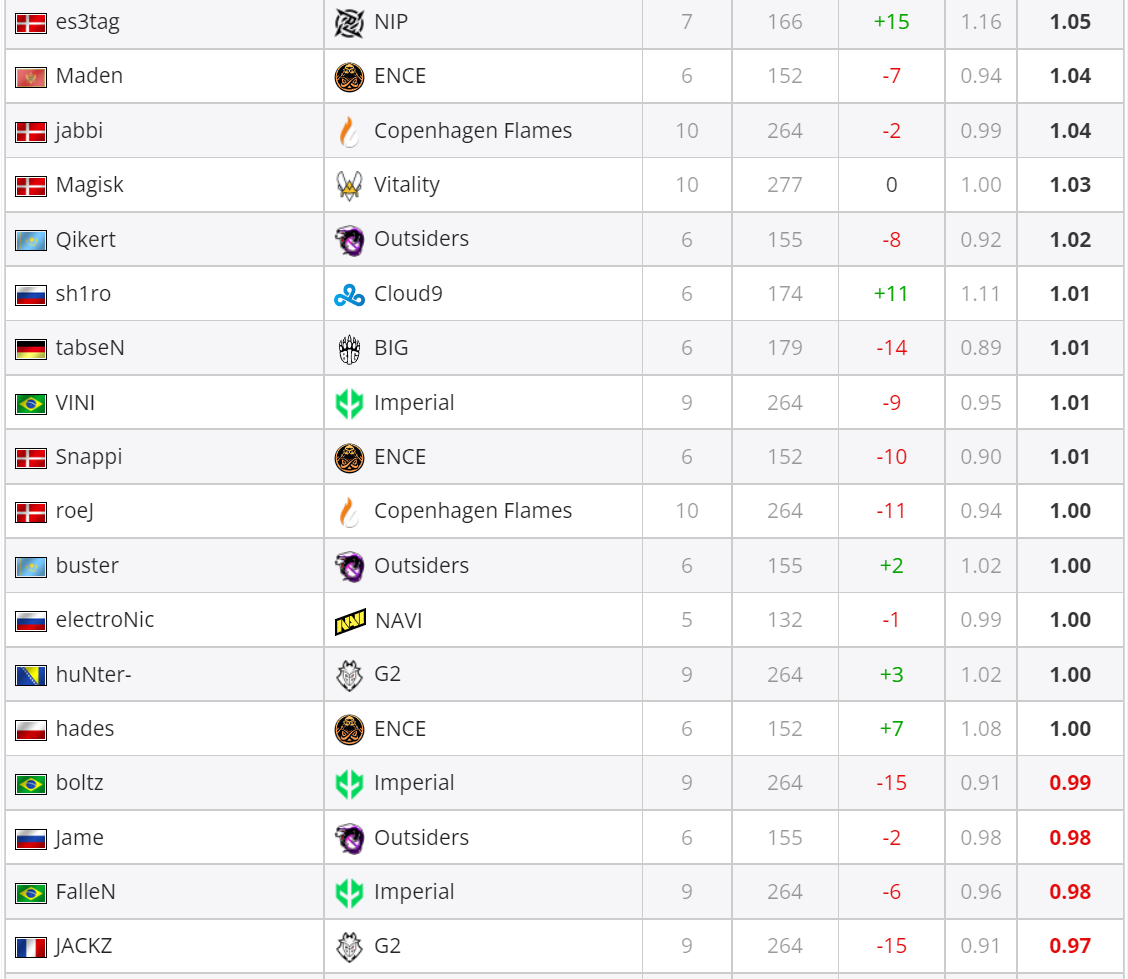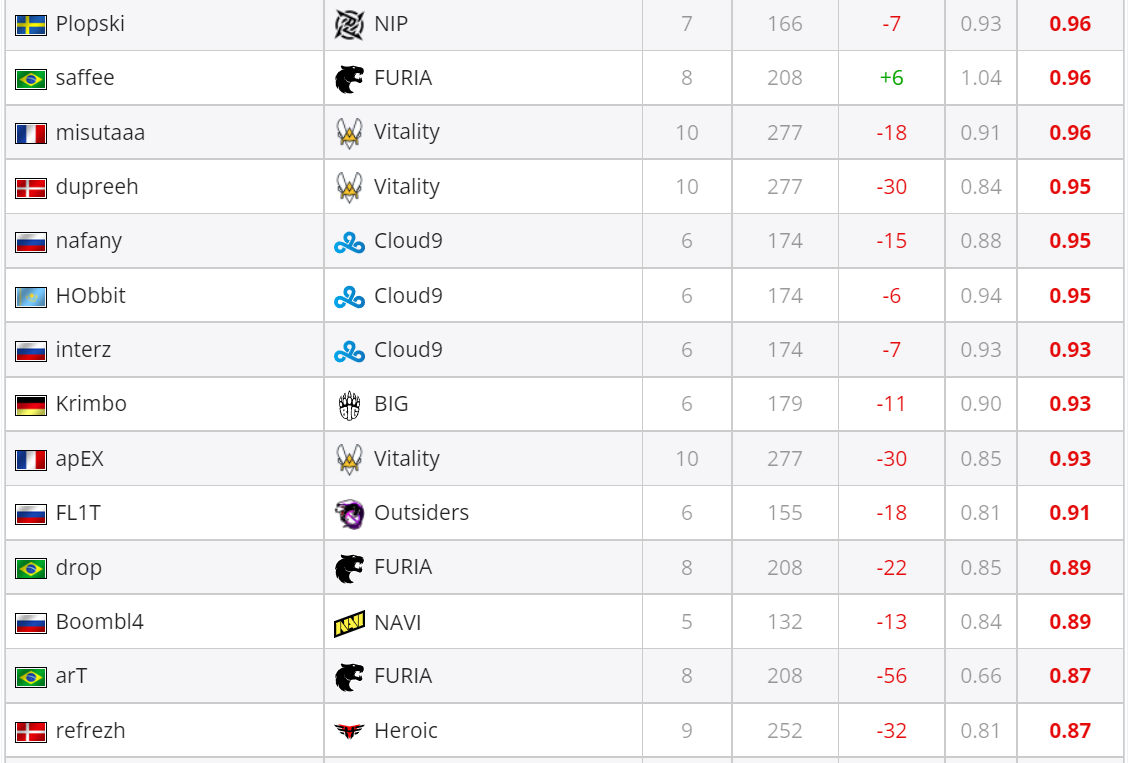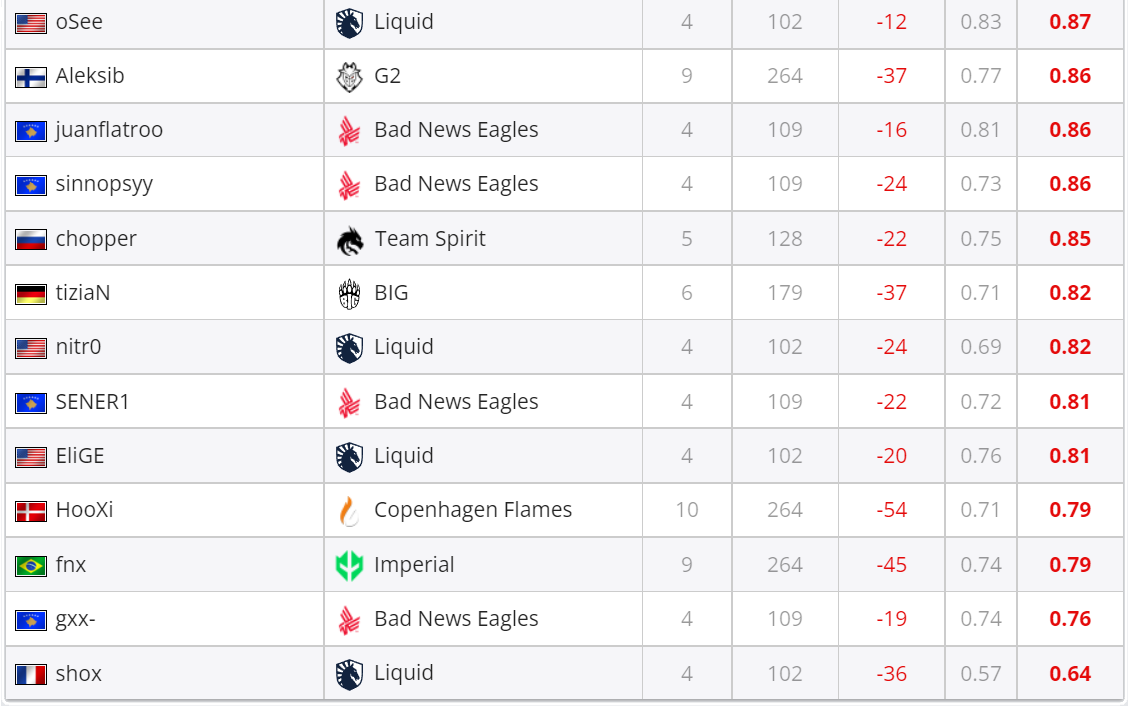 The PGL Major Antwerp 2022 playoffs will be held from May 19 to 22 in the Single Elimination best-of-three format. The quarterfinal stage will see the following matchups in action: FaZe – NIP, Team Spirit – FURIA, ENCE – Copenhagen Flames and Heroic – NAVI.
You can follow up on PGL Major Antwerp 2022 on our website via this link.
Origin: www.hltv.org