NAVI make it to PGL Major Antwerp 2022 Champions Stage
NAVI have finished their Legends Stage route with 3 victories and 0 losses, which secured them a spot in the Champions Stage of the prestigious tournament. Kirill "Boombl4" Mikhailov's team earned their third win in a match against NIP, which they managed to close out 2:1 – 16:6 on Inferno, 14:16 on Dust2 and 16:4 on Ancient.
NAVI joined Team Spirit among the participants of the next Major's stage. The Champions Stage will take place from May 19 to 22.
NIP, who suffered the first defeat in the Legends Stage, will continue to compete in the round 4. The Swedish squad needs one more victory to advance to the Champions Stage.
Current Legends Stage results: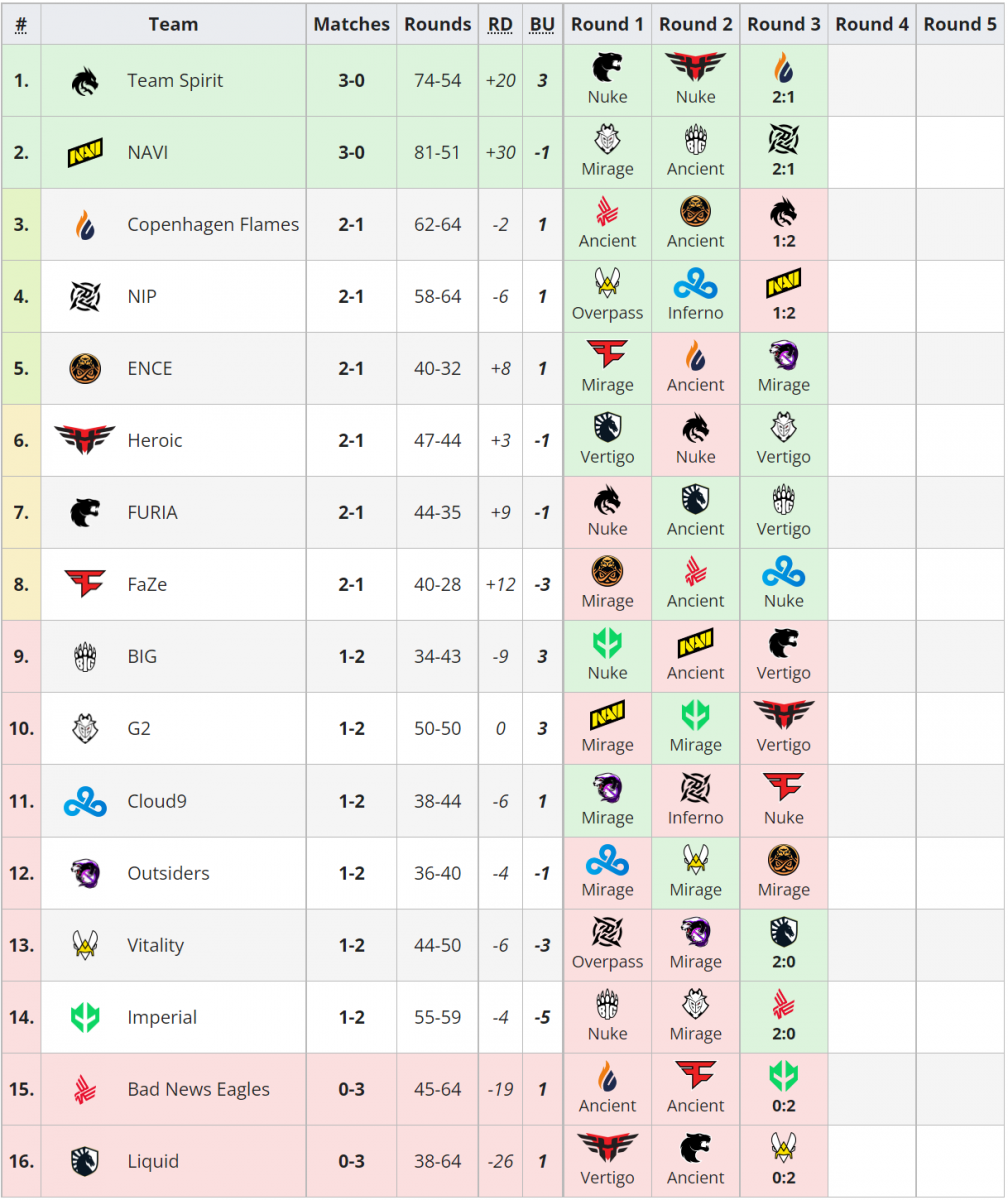 The full schedule, current results and the live stream of PGL Major Antwerp 2022 are available on the event's page on our website via this link.