Outsiders start PGL Major Antwerp 2022 Legends Stage with victory; Heroic lose to Team Spirit
Outsiders and Team Spirit have secured victories in the second round of the PGL Major Antwerp 2022 Legends Stage. Dzhami "Jame" Ali's squad defeated Vitality (16:8 on Mirage), thus earning their first win in the tournament, while Team Spirit got closer to advancing to the next stage after taking over Heroic in the "1-0" group (16:12 on Nuke).
Tomorrow, May 15, Team Spirit will continue the competition in the "2-0" group, where the first finalists of the Legends Stage will be determined, while Heroic and Outsiders will face off against other teams with a 1-1 record. In turn, Vitality are now a step away from elimination, having suffered two consecutive defeats.
Current Legends Stage results: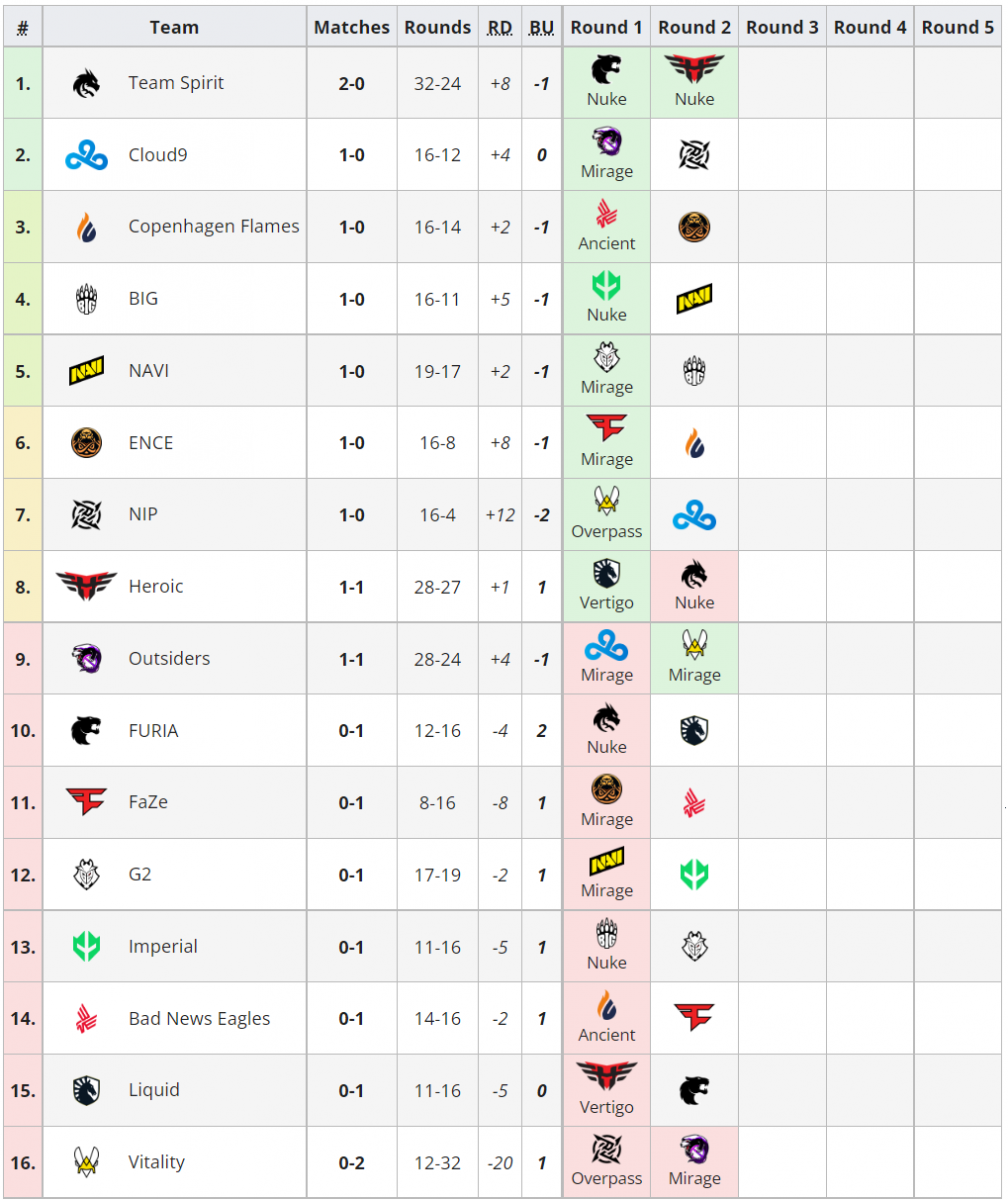 The full schedule, current results and the live stream of PGL Major Antwerp 2022 are available on the event's page on our website via this link.