REZ leads MVP race of ESL Pro League Season 15
NIP's player Fredrik "REZ" Sterner is the main contender for the MVP of the ongoing ESL Pro League Season 15 according to HLTV.org. In the run-up to the semifinals, the individual rating of the Swedish esports athlete amounts to 1.30.
The top 5 players of the event also features Lotan "Spinx" Giladi (ENCE), Helvijs "broky" Saukants (FaZe), Yuri "yuurih" Santos (FURIA) and Kaike "⁠KSCERATO⁠" Cerato (FURIA). HLTV.org also notes REZ's success in clutches, which he won 12 times.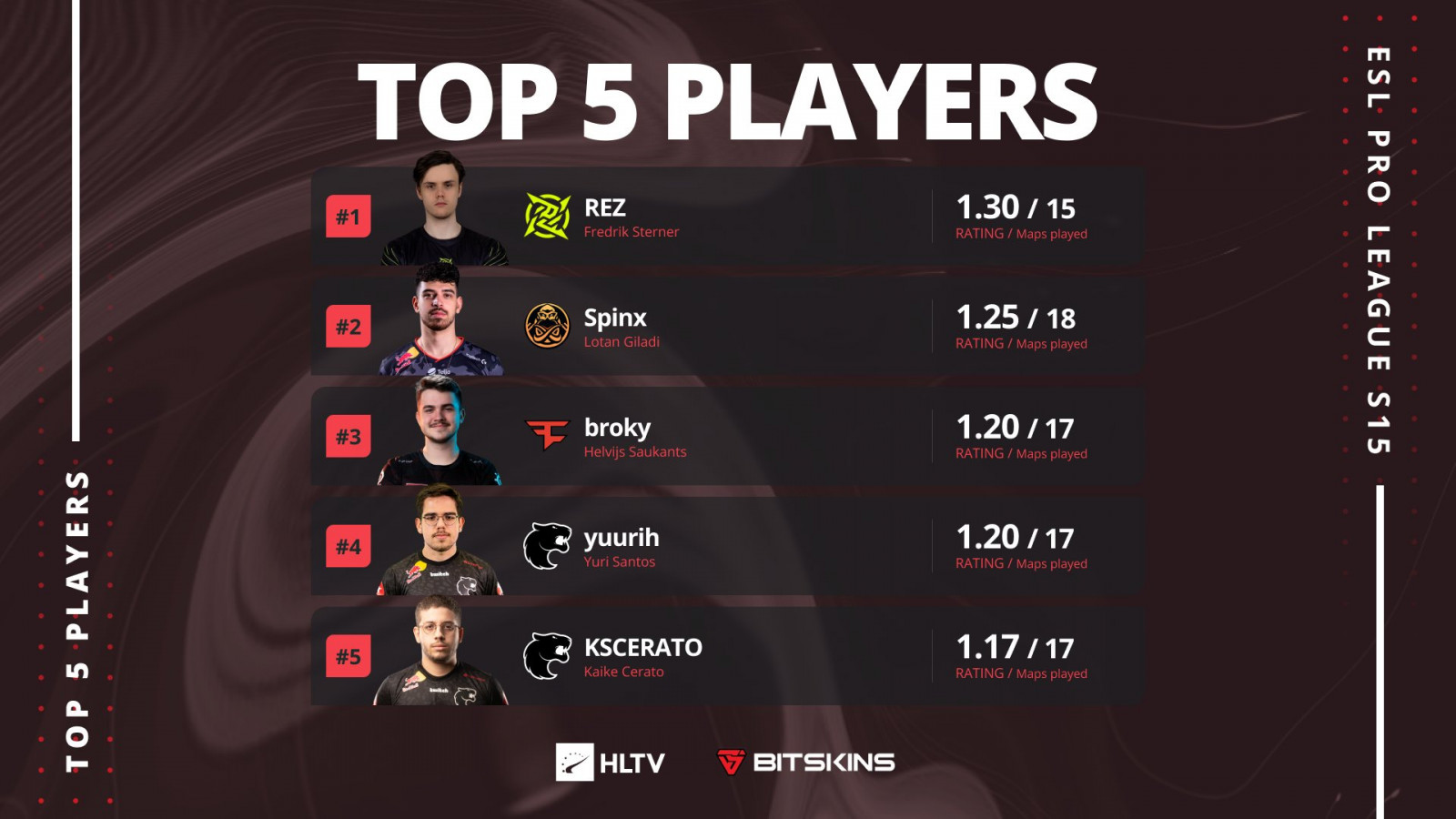 The semifinal stage of the ESL Pro League Season 15 will see the NIP – ENCE and FURIA – FaZe matchups. The winners will compete for the championship title in the grand final, which will take place tomorrow, April 10, at 18:00 MSK.
Origin: twitter.com