Gambit and BIG to fight for Funspark ULTI 2021 grand final spot
The upper bracket semifinals of Funspark ULTI 2021, which took place on January 21, saw Gambit and BIG winning their meetings. Vladislav "nafany" Gorshkov's roster beat Entropiq (16:5 on Dust2, 14:16 on Mirage and 16:6 on Overpass), while the German squad took over K23 (16:6 on Dust2, 12:16 on Mirage and 16:4 on Overpass).
The final of the upper bracket, where Gambit will face off against BIG, will take place on Sunday, January 23. A day earlier, in the lower bracket, Entropiq and K23 will take on Astralis and ECSTATIC, respectively.
The current Funspark ULTI 2021 Finals bracket: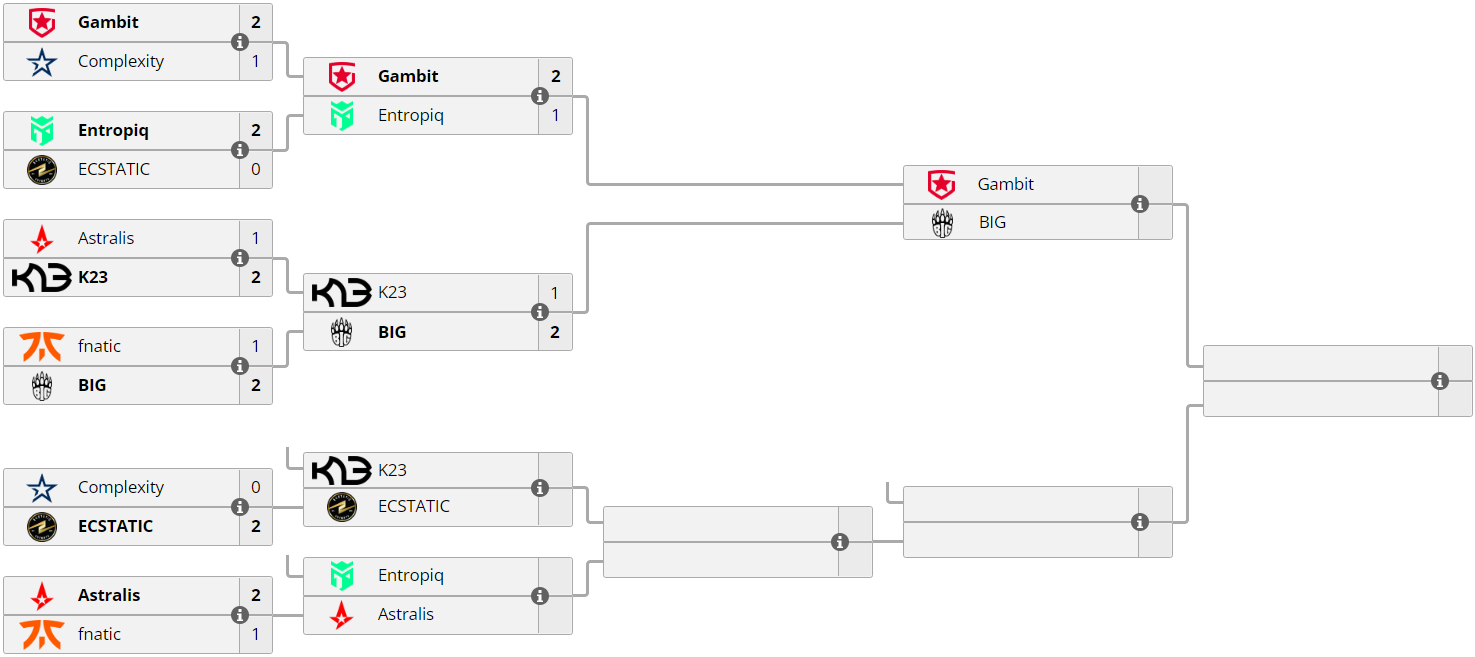 The full schedule, up-to-date results and live stream of Funspark ULTI 2021 Finals matches are available on the event's page on our website via this link.