fnatic and Complexity finish their Funspark ULTI 2021 Finals runs
fnatic and Complexity have lost their matches in the lower bracket of Funspark ULTI 2021 Finals, thus finishing their runs at the tournament. Alex "ALEX" McMeekin's squad lost to Astralis (2:16 on Mirage, 16:13 on Nuke and 16:19 on Inferno), while the North American team did not manage to beat ECSTATIC (20:22 on Inferno and 10:16 on Nuke).
The next opponents of the Danish teams will be determined following the results of the upper bracket semifinals. Astralis will face the loser of the Gambit – Entropiq matchup, while ECSTATIC will clash against the worse team of the K23 – BIG pair.
The current Funspark ULTI 2021 Finals bracket: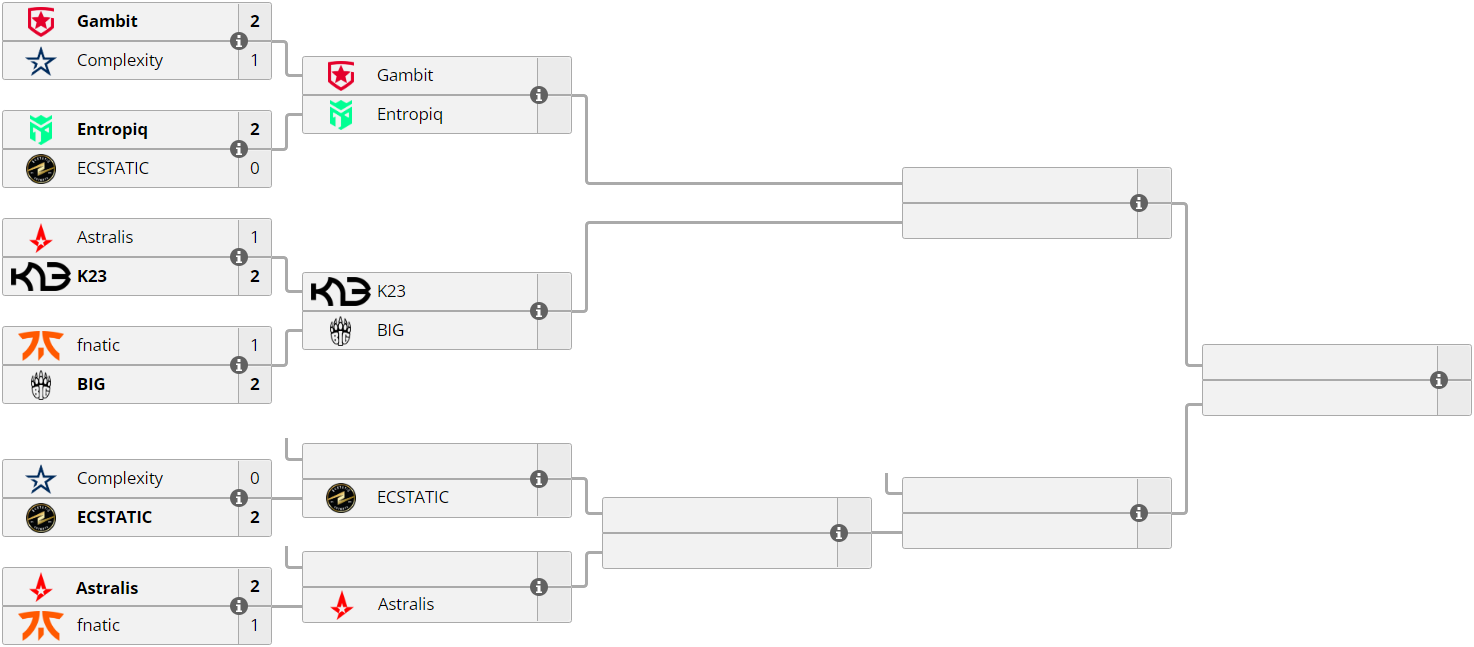 The full schedule, up-to-date results and live stream of Funspark ULTI 2021 Finals matches are available on the event's page on our website via this link.