Gambit and BIG advance to upper bracket semifinal of Funspark ULTI 2021 Finals
Gambit and BIG have started Funspark ULTI 2021 Finals tournament with victories. In the opening matches, the CIS squad defeated Complexity (16:11 on Ancient, 16:19 on Vertigo and 16:8 on Dust2), while the Germans got the better of fnatic (16:7 on Overpass, 17:19 on Mirage and 16:12 on Nuke).
On January 21, Gambit will face Entropiq in the semifinal of the upper bracket, while BIG will take on K23. Complexity and fnatic, who were sent to the lower bracket, are waiting for elimination matches against ECSTATIC and Astralis, respectively.
The current Funspark ULTI 2021 Finals bracket: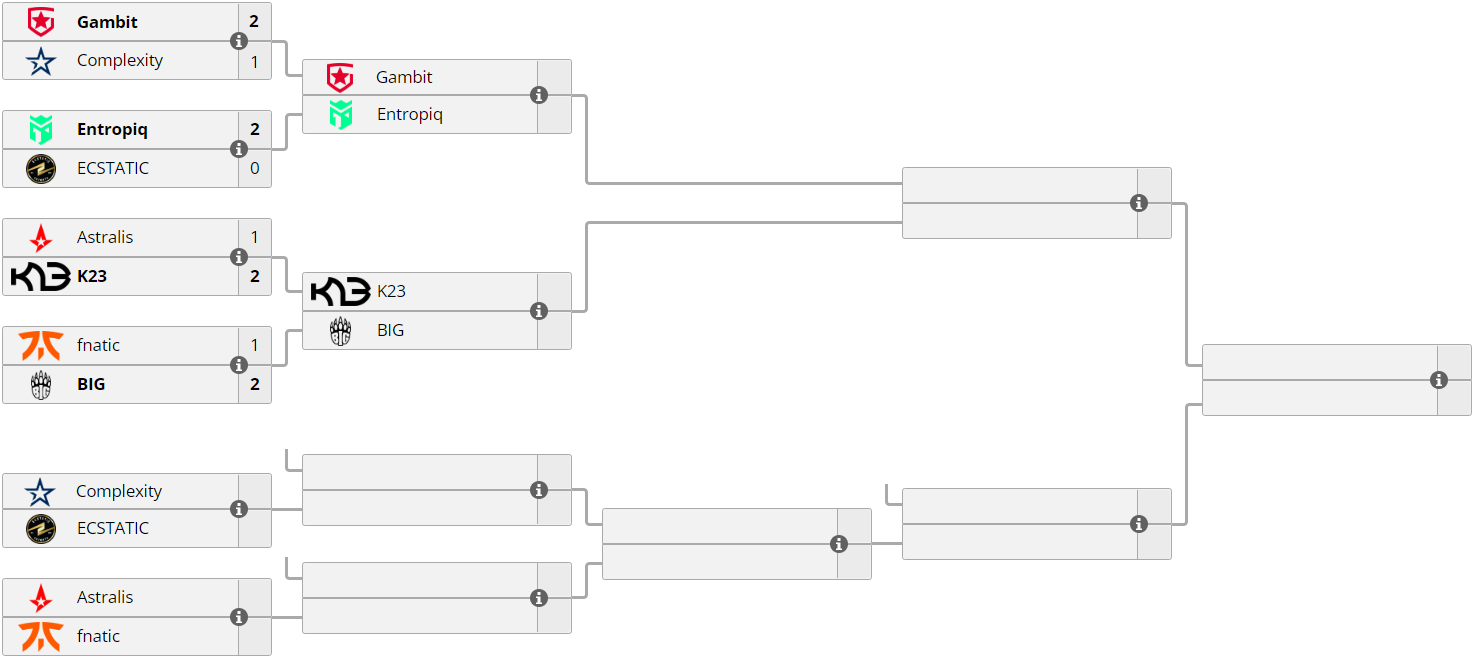 The full schedule, up-to-date results and live stream of Funspark ULTI 2021 Finals matches are available on the event's page on our website via this link.