Esports Charts names the most popular tournaments of 2021
Analytical service Esports Charts has presented the five most popular CS:GO championships of 2021. PGL Major Stockholm 2021 expectedly topped the ranking with a peak of 2.74 million concurrent viewers, which became a record number among Valve events.
BLAST Premier Fall Final 2021 comes second in the list of the most popular championships of the year with 861,000 viewers at its peak. This LAN tournament together with the Major were the only events that had a live audience.
According to the Esports Charts's statistics, the top-5 most viewed events in 2021 was completed by IEM Cologne 2021 (peak – 842,000), ESL Pro League Season 14 (758,000) and BLAST Premier World Final 2021 (727,000).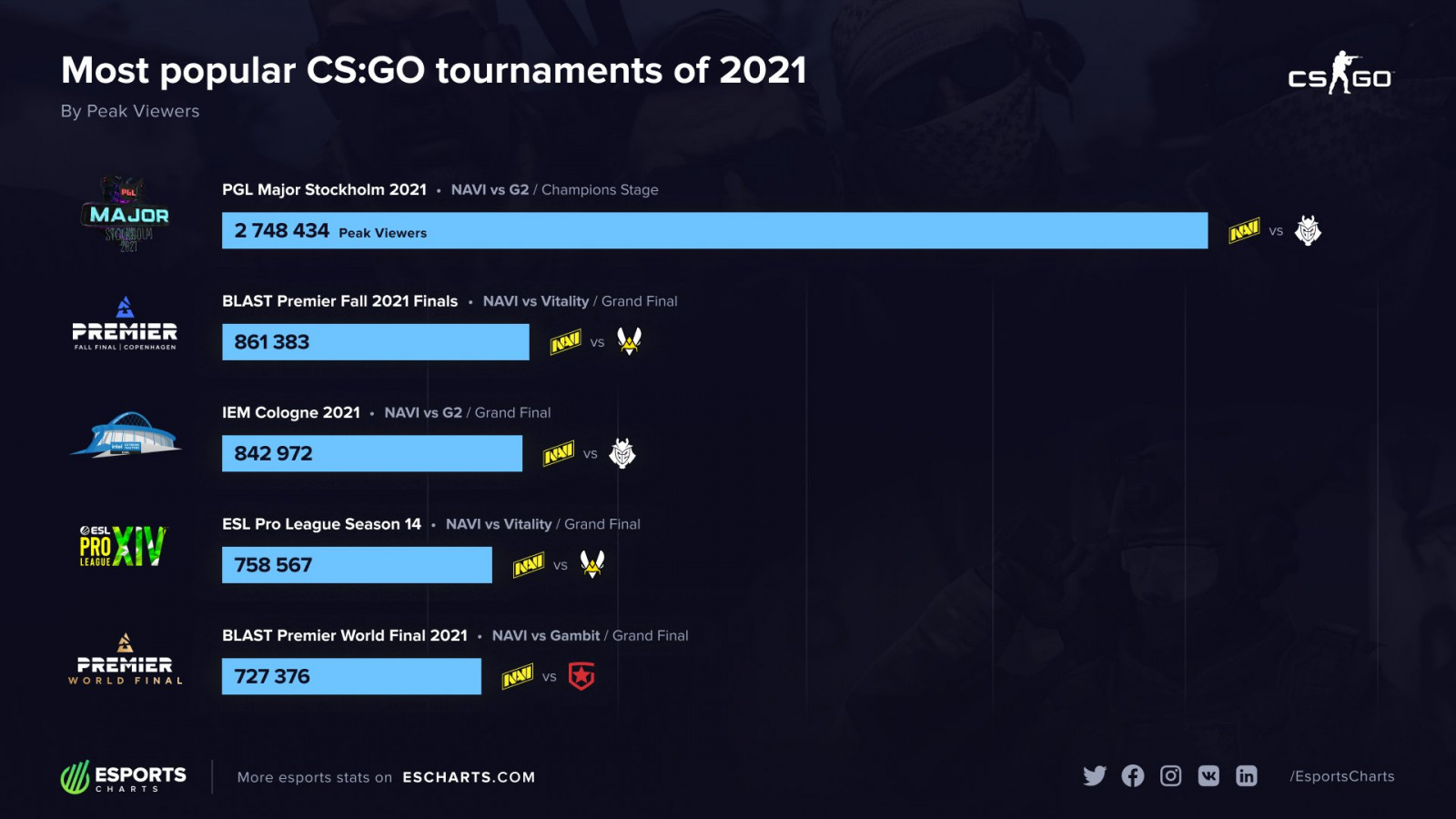 Interestingly enough, the highest number of concurrent viewers in all the tournaments mentioned was recorded during the grand finals, each of which featured NAVI.
Origin: escharts.com