tabseN has the best utility ADR in 2021
In 2021, Johannes "tabseN" Wodarz, an in-game leader of BIG, became the most successful player on the professional CS:GO scene in terms of average grenade damage. According to HLTV.org, the German inflicted an average of 10.6 points of utility damage per round.
Along with Wodarz, the top-5 best esports athletes by this indicator included players who are also in-game leaders of their teams: Aleksi "Aleksib" Virolainen from OG (9.3 damage points), former in-game leader of Complexity Benjamin "blameF" Bremer (7.1), Dan "apEX" Madesclair from Vitality (6.8) and Lukas "gla1ve" Rossander (6.7), representing Astralis.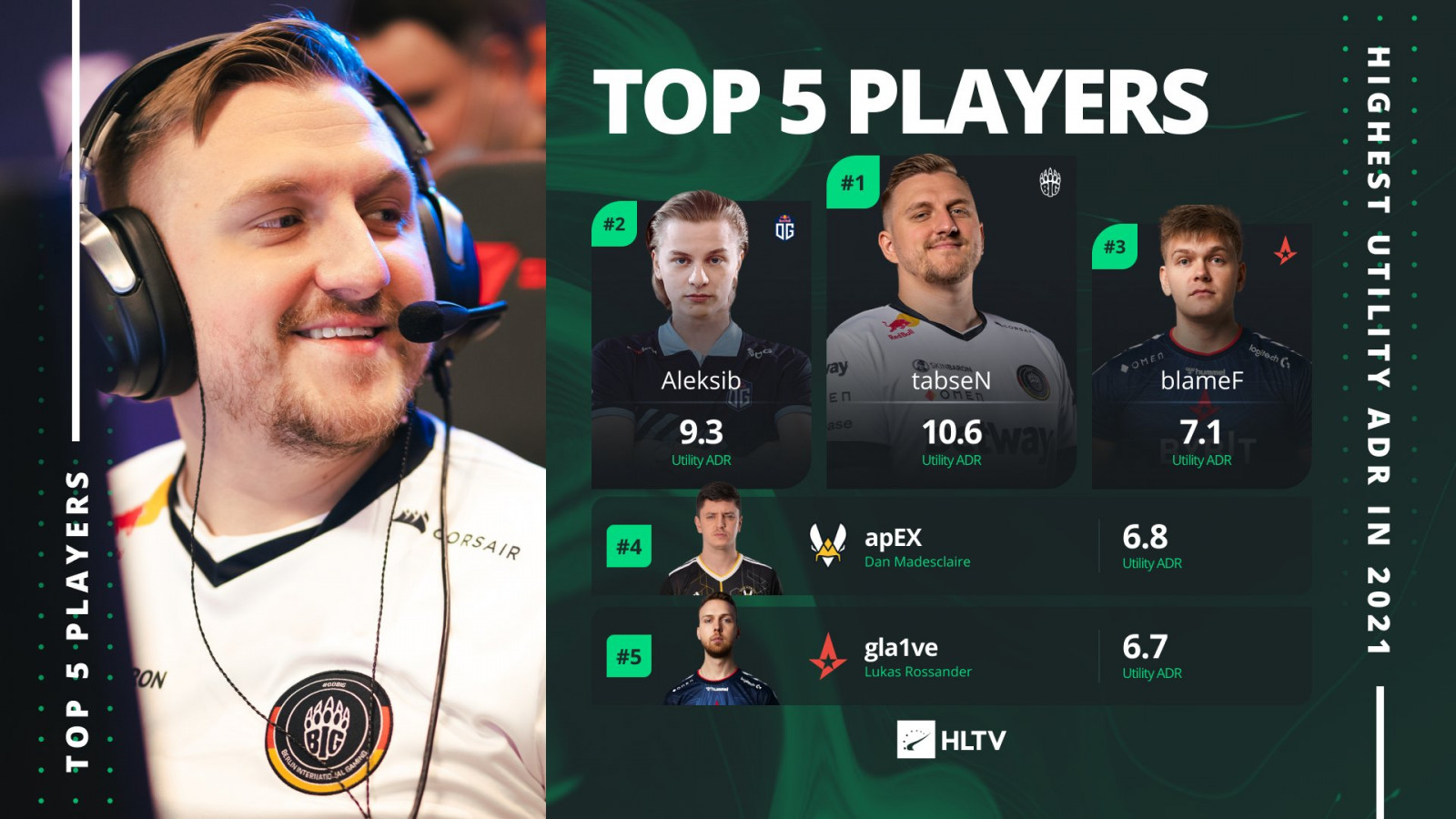 Earlier, HLTV.org shared some other statistical observations following 2021. Among other things, they outlined the success of Gambit's AWPer Dmitry "sh1ro" Sokolov in clutches and Mathieu "ZywOo" Herbaut from Vitality as the best pistol round player.
Origin: twitter.com