ESL announces women's CS:GO circuit
Tournament operator ESL has presented a series of championships for women's teams that will take place throughout 2022. The total prize pool of the events planned is $500,000.
Two online tournaments with $4,000 of the prize money will be held every month throughout the year. The main ESL competitions are scheduled for the spring and autumn in a format of an online league with the participation of the strongest European and North American teams with LAN finals on June 3-5 in the USA and November 25-27 in Sweden. Each season's prize pool adds up to $150,000.
Another LAN championship will take place on July 1-3 in Valencia, Spain. Players from Europe, North America, South America, Asia and Oceania will compete for $100,000.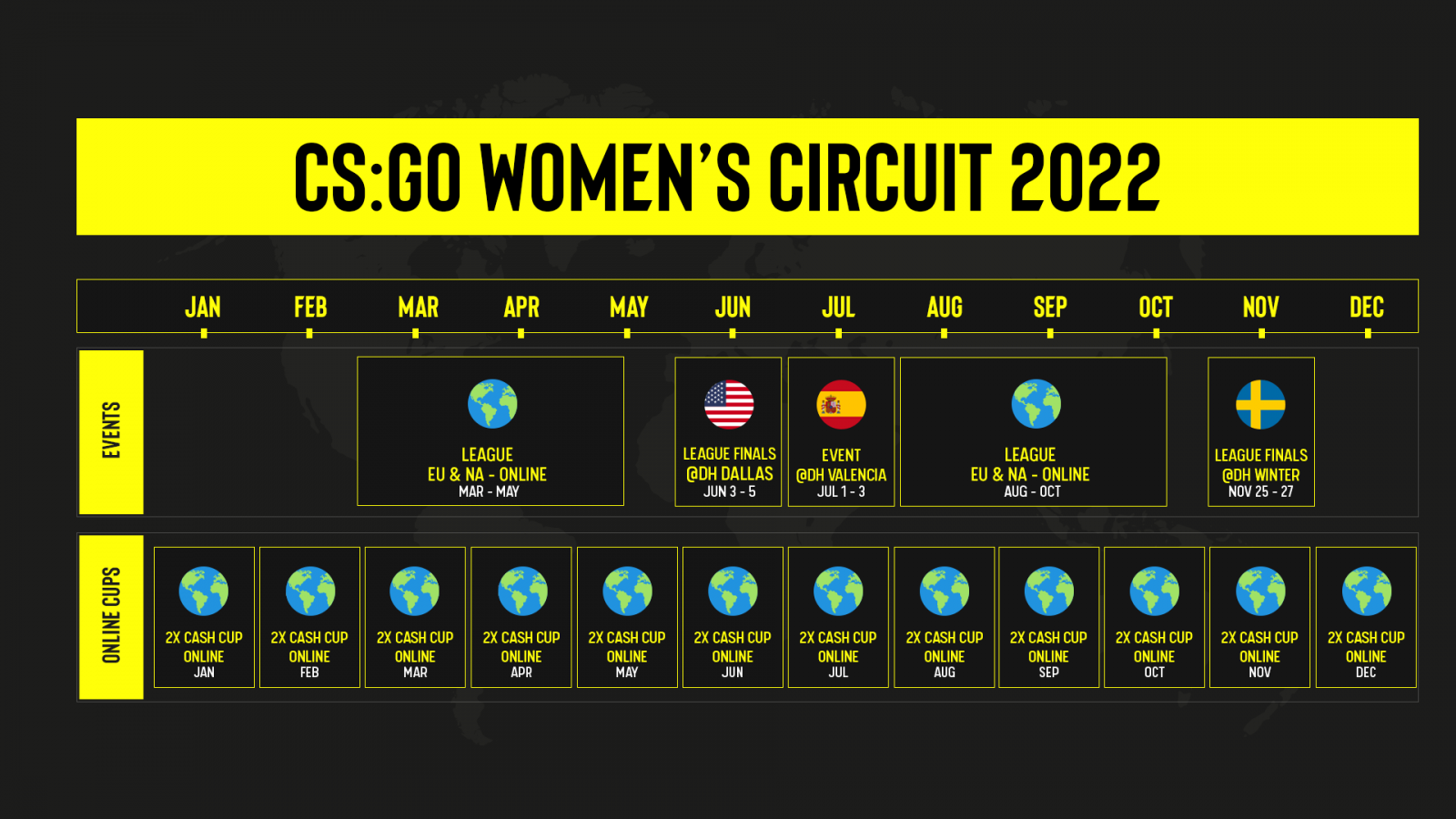 At the same time, ESL intends to create a council of players from professional women's teams that will help the tournament operator build the best ecosystem for the development of the competitive CS:GO scene for women.
Origin: ggforall.eslgaming.com