NAVI and Heroic lose opening matches at BLAST Premier World Final 2021
NAVI and Heroic have started their BLAST Premier World Final 2021 runs with a loss. The CIS team lost to Liquid (11:16 on Overpass, 16:7 on Dust2 and 7:16 on Inferno), while the Danish team, which came to the tournament with a substitution, was swept by Gambit (11:16 on Inferno and 10:16 on Vertigo).
The winners Liquid and Gambit will face off in a semifinal of the upper bracket on December 16. In turn, NAVI and Heroic were sent to the lower bracket, where they will play each other tomorrow, December 15, at 21:30 MSK.
On the second matchday, December 15, four other teams will debut at the tournament: G2 will take on NIP, while Vitality will go up against Astralis.
Current BLAST Premier World Final 2021 results: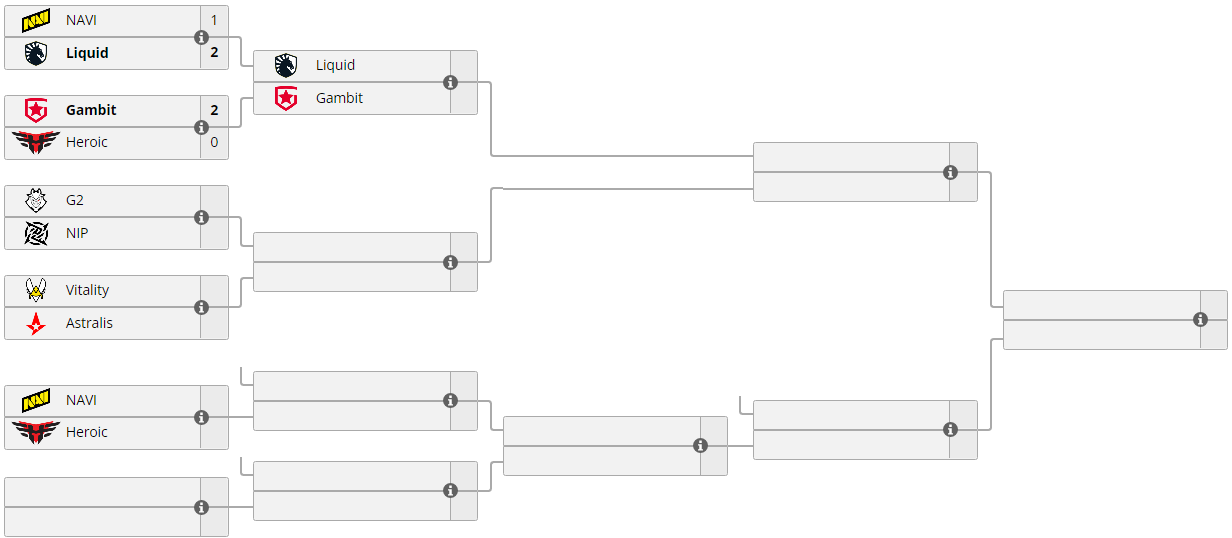 The full schedule, up-to-date results and live streams of BLAST Premier World Final 2021 are available on the event's page on our website via this link.