ZywOo awarded IEM Winter 2021 MVP
Mathieu "ZywOo" Herbaut, an AWPer of Vitality, was named the most valuable player of IEM Winter 2021 according to HLTV.org. The team of the star Frenchman became the champion of the LAN tournament, beating NIP in the grand final.
ZywOo's average rating for 14 played maps was 1.27. Only twice did the Herbaut's rating fall below a 1.0 mark.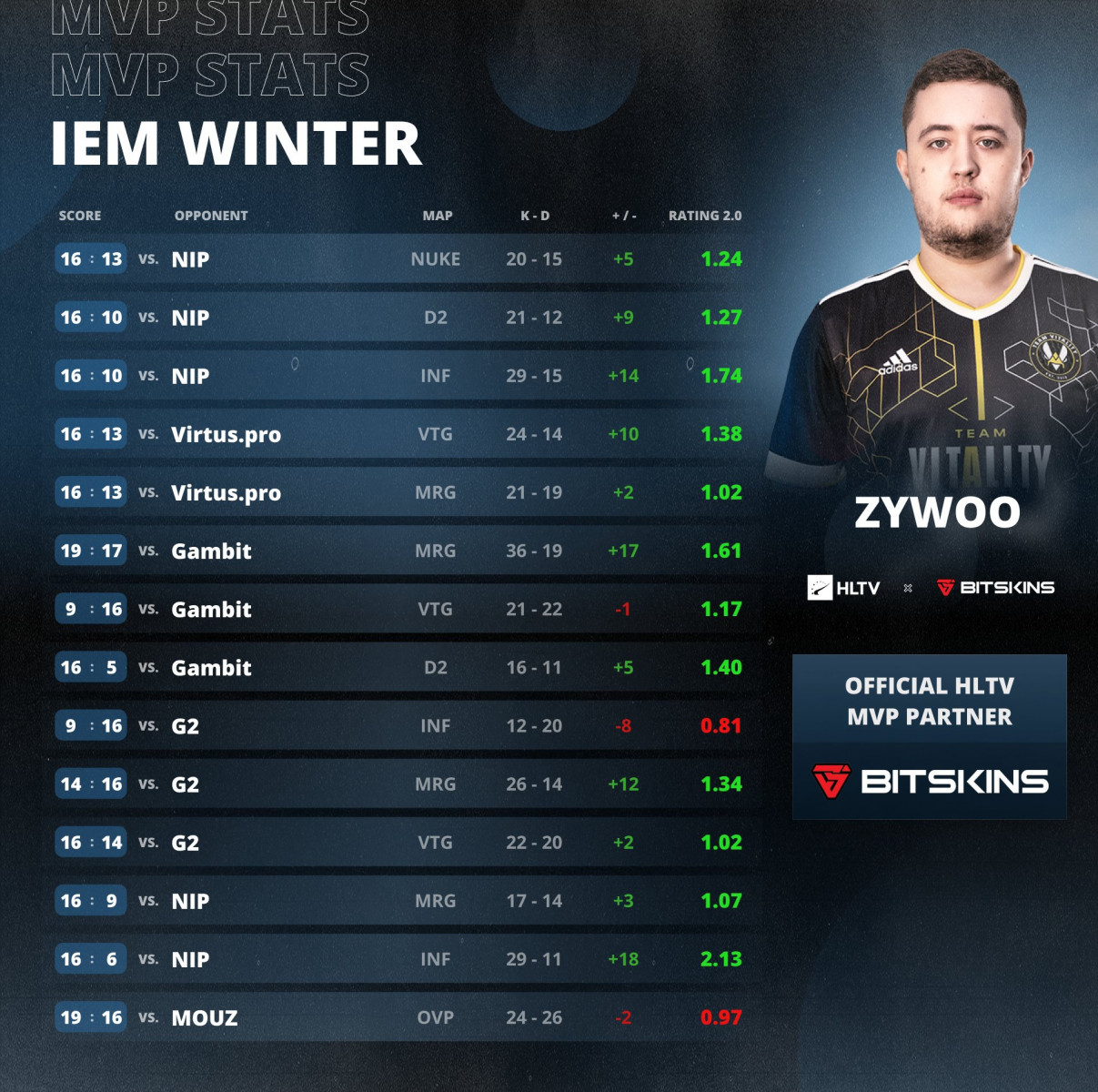 IEM Winter 2021 took place in Stockholm from December 2 to 12. In addition to the championship title, Vitality won $100,000 from a total prize pool of $250,000.
Origin: twitter.com