ESEA Premier Season 39 Europe playoff seeding announced
The organizers of ESEA Premier Season 39 have revealed the results of the draw for the playoff stage in the European division, which will take place from 14 to 19 December. The eight finalists of the group stage will face in the Double Elimination bracket with best-of-three matches. The grand final will be held in best-of-five format.
The first matchups were formed as follows: Nemiga – BLINK, Finest – Sprout, DBL PONEY – Copenhagen Flames and Movistar Risers – 1WIN. All four matches will be played on December 14.
ESEA Premier Season 39 Europe playoff bracket: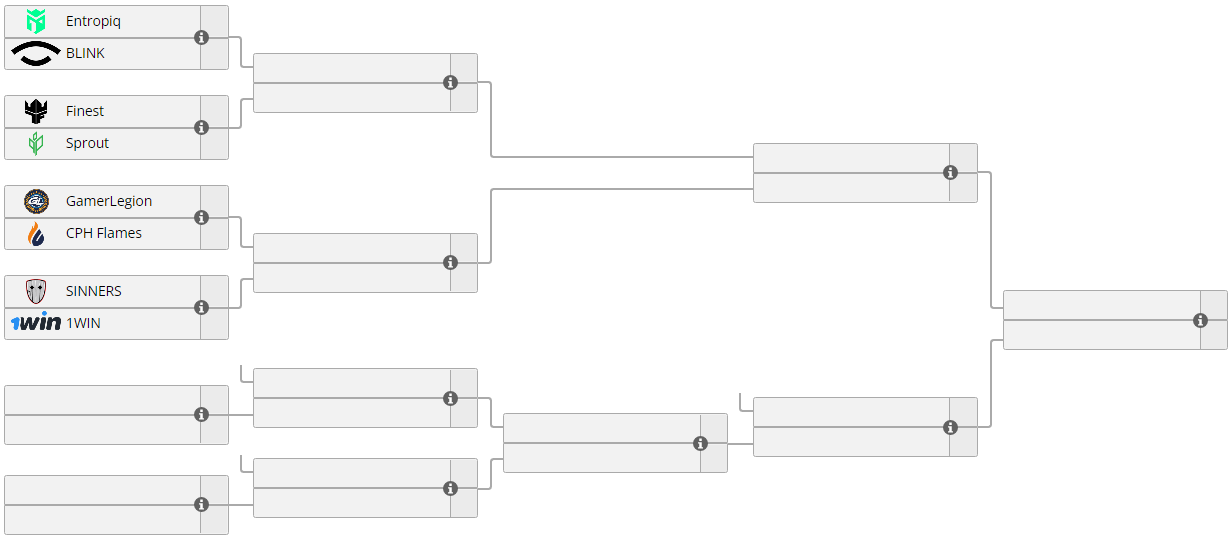 It should be reminded that the winner of the ESEA Premier Season 39 European division will receive a direct invite to EPL S16 Conference. At the same time, the playoff participants will compete for the total prize money of $50,000.
Origin: play.esea.net