NIP defeat Liquid to reach IEM Winter 2021 playoffs
In the final of the lower bracket in Group A at IEM Winter 2021 NIP took over Liquid 2:0 – 16:6 on Mirage and 16:12 on Inferno. The Swedish team made it to the playoffs, while the North Americans leave the event finishing in the 7-8th place.
At the same time, G2 and Vitality, who had previously secured a ticket to the decisive stage of the event, faced off. Nikola "NiKo" Kovac's squad celebrated a victory over their opponents, finishing the two-map affair 2:1 – 14:16 on Vertigo, 16:14 on Mirage and 16:9 on Inferno. Having secured three victories in the group stage, G2 will start the playoffs from the semifinals, while the Frenchmen advanced to the quarterfinals.
The final Group A bracket: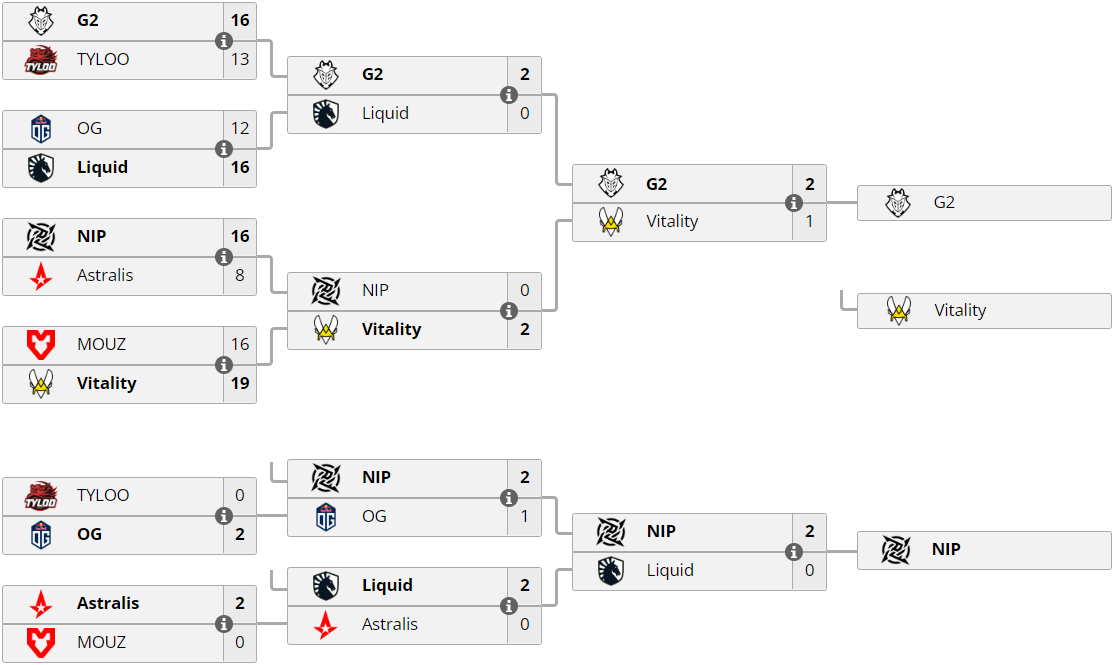 The full schedule, up-to-date results and live streams of IEM Winter 2021 are available on the event's page on our website via this link.