Average CS:GO's player count grew by a record for 2021 7% in November
The average CS:GO's player numbers in November 2021 have amounted to 548,000, which is 35,000 more than that in the previous month. According to the analytical service Stream Charts, this growth became the record one for the current year.
In addition to the growth in player numbers, the last month also saw the rise in the peak of concurrent players, which added up to 935,000, exceeding the October's numbers by 71,000.
Interestingly, the growth in the average player count in the game has been going on for four consecutive months.
The CS:GO's player count statistics for the last 12 months: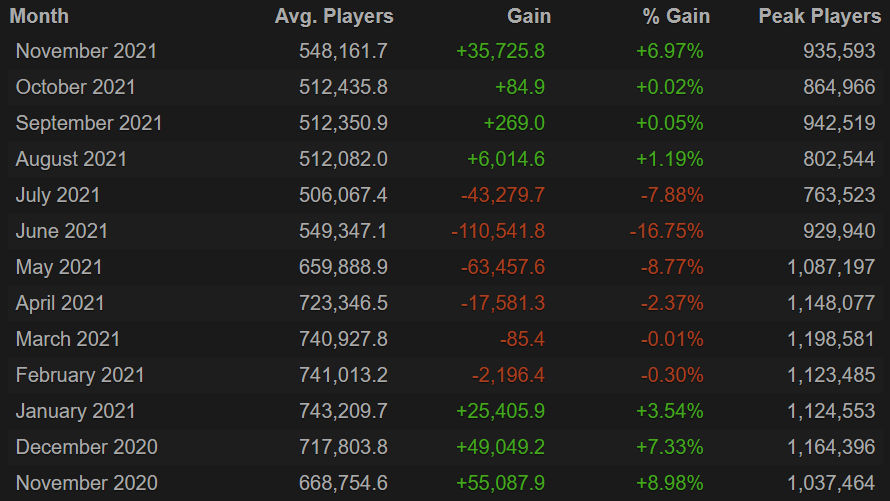 Origin: steamcharts.com