NAVI beat Vitality to reach BLAST Premier Fall Final 2021 grand final
In the final of the BLAST Premier Fall Final 2021 upper bracket, NAVI turned out to be stronger than Vitality, sweeping the Frenchmen 2:0 – 16:7 on Inferno and 16:6 on Nuke. Having secured the third consecutive victory, Kirill "Boombl4" Mikhailov's team made it to the decisive match of the tournament.
Also today, November 27, Heroic faced off against Liquid in the round 2 of the lower bracket, where the Danes came out on top of their opponents from North America, closing out the affair 2:1 – 12:16 on Overpass, 16:13 on Nuke and 16:12 on Inferno. The today's matchday will be concluded with the Heroic – Astralis matchup, which is scheduled to take place at 22:45 MSK.
Current BLAST Premier Fall Final 2021 results: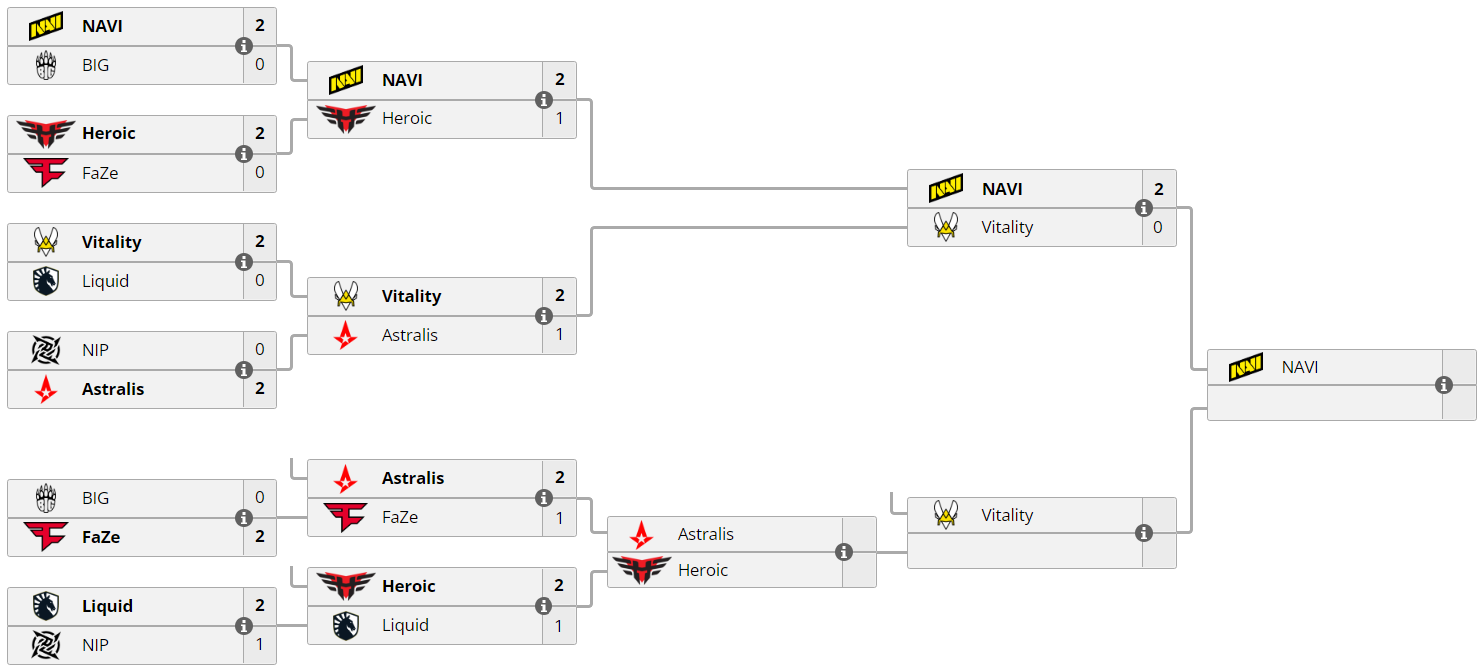 The full schedule, up-to-date results and live streams of BLAST Premier Fall Final 2021 are available on the event's page on our website via this link.