CS:GO releases stickers dedicated to Battlefield 2042
Valve has released a small patch for CS:GO, adding a capsule with stickers dedicated to the release of Battlefield 2042. The new version of the EA's shooter will come out on November 19.
The price of the capsule containing 17 stickers is 72 rubles ($0.99). They come in three variants: paper, holo and foil.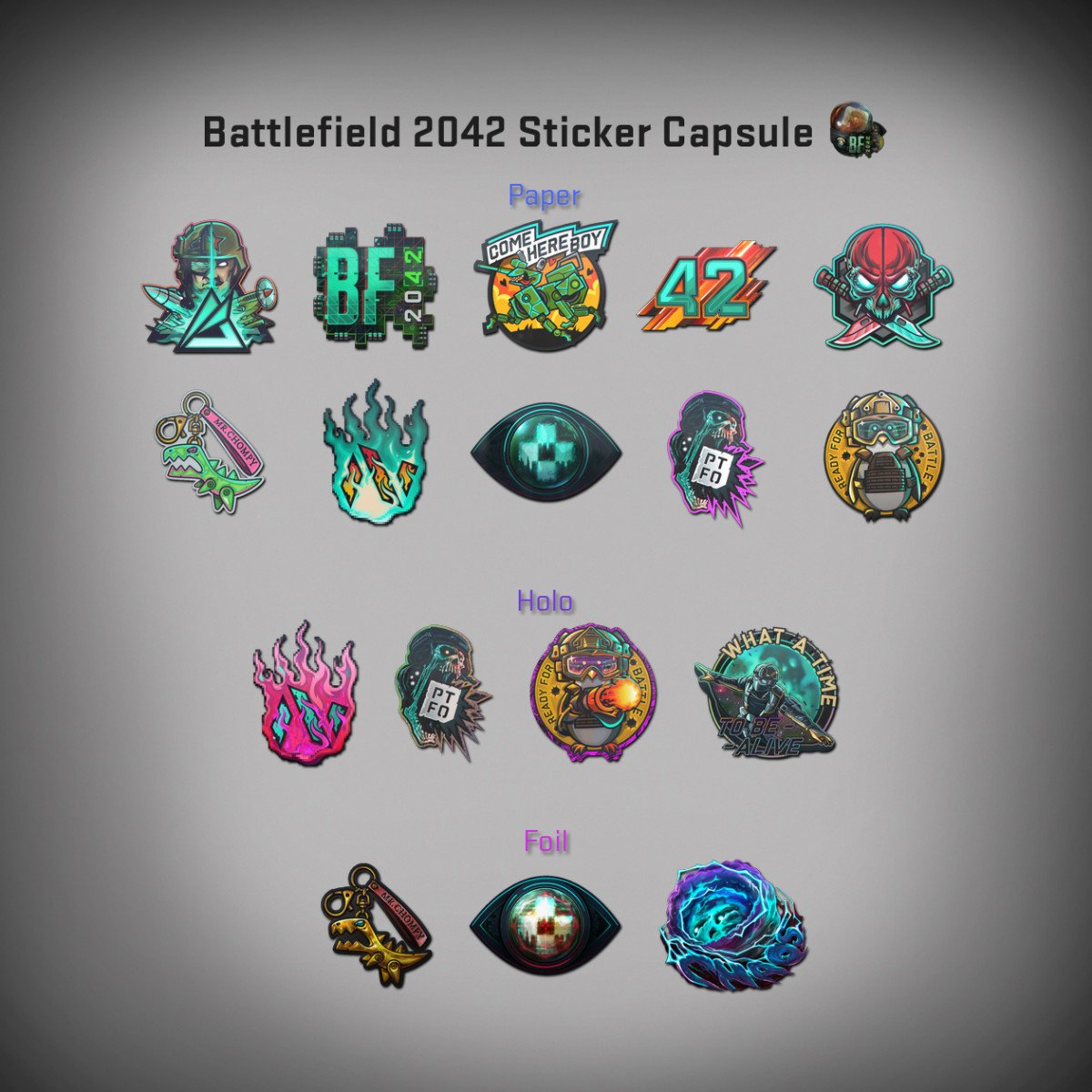 Earlier, Valve released stickers with autographs of players who made it to the playoffs of PGL Major Stockholm 2021. Overall, there are 120 stickers in the capsules of the "champions" and "finalists".
Origin: blog.counter-strike.net