Best five of CS Asia Championships 2023 announced
HLTV.org has presented an all-star team consisting of the best players of the recent CS Asia Championships 2023. It included players from FaZe and Astralis, as well as one player from MOUZ.
FaZe's Finn "karrigan" Andersen joined the best five as an IGL. His teammate Robin "ropz" Kool, who secured the MVP award at the event, was named a closer.
Astralis' duo of Benjamin "blameF" Bremer and Nikolai "device" Reedtz also made it to the best five of the recent event. They were chosen as an opener and an AWPer, respectively. In turn, MOUZ's Jimi "Jimphat" Salo took over as an anchor of the all-star roster.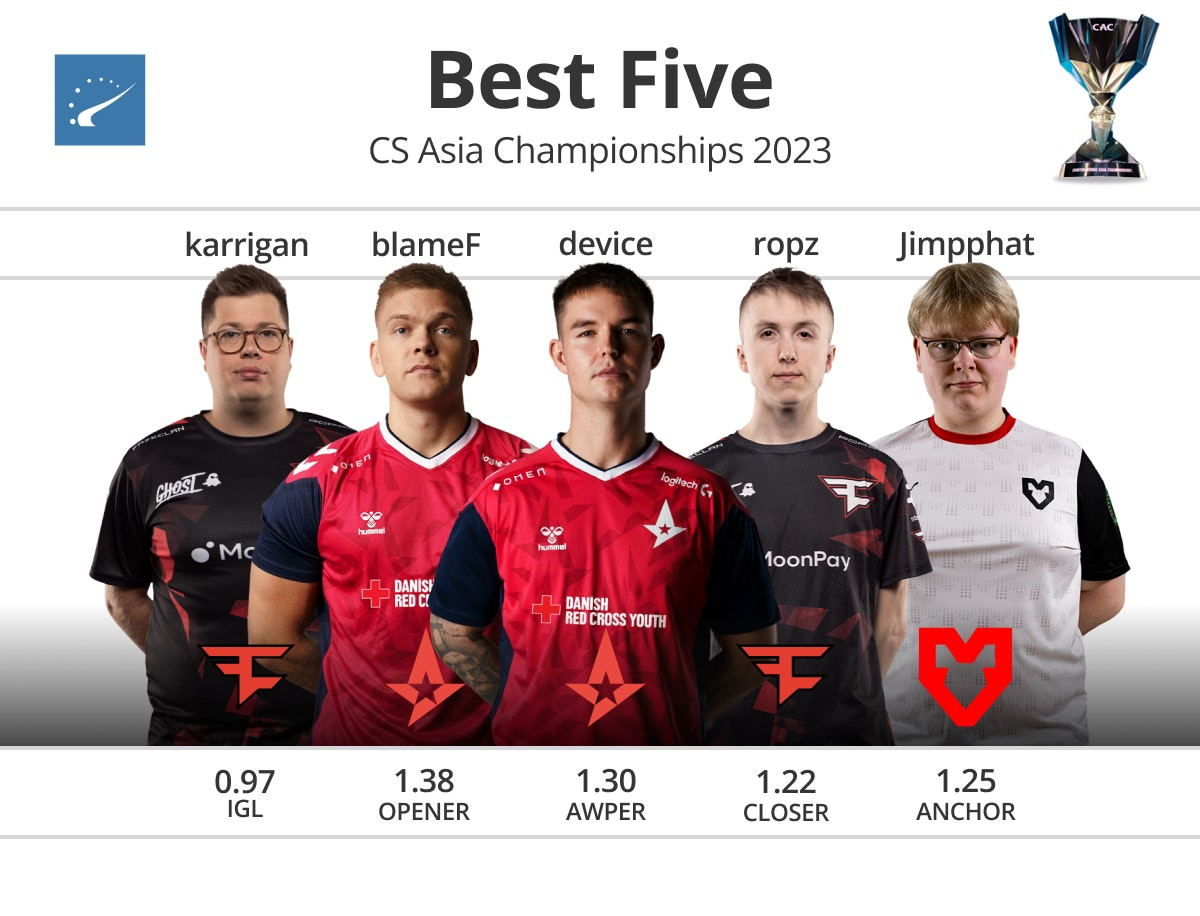 CS Asia Championships 2023 took place from November 8 to 12 in Shanghai, China. In the tournament final, FaZe defeated MOUZ, securing $250K in prizes.
Origin: www.hltv.org