Average age of IGLs in top 30 is 26.8 years
HLTV.org unveiled statistics on the age of in-game leaders in the current top 30. The IGLs' average age is 26.8 years.
FaZe's Finn "karrigan" Andersen and ENCE's Marco "Snappi" Pfeiffer are still the two oldest IGLs. They are 33.4 and 33.3 years old, respectively.
In turn, the youngest IGLs are Kamil "siuhy" Szkaradek and Volodymyr "Woro2k" Veletniuk. The in-game leaders from MOUZ and Monte are 21.1 and 22.1 years old, respectively.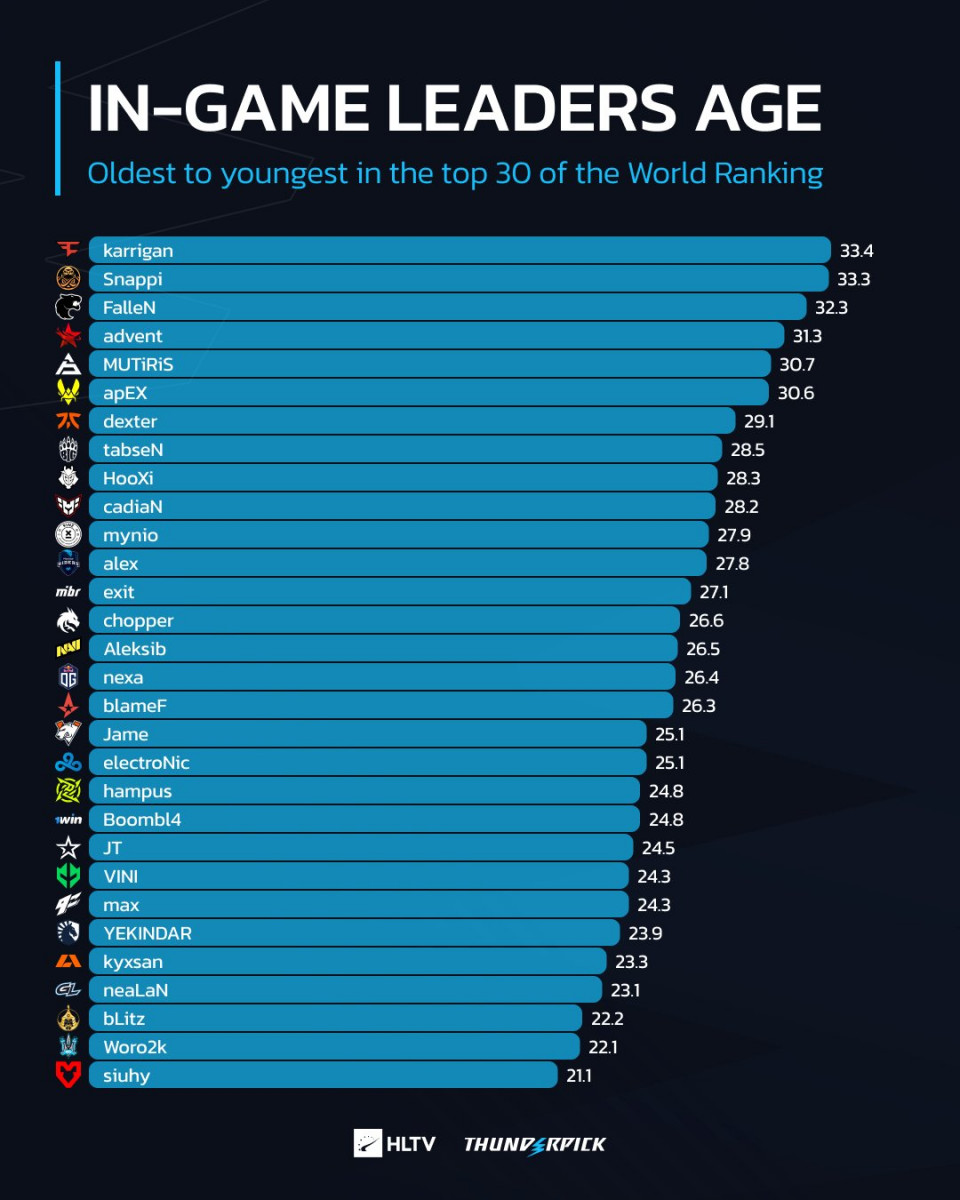 Previously, HLTV.org shared statistics on the number of shotgun kills in 2023. Monte's Viktor "sdy" Orudzhev topped the list with 41 kills.
Origin: twitter.com