Heroic eliminated from ESL Pro League Season 18
Heroic got eliminated from the group stage of ESL Pro League Season 18. In the lower bracket semi-finals of Group B, Danish team lost to Monte with a scoreline of 1:2 – 10:16 on Mirage, 22:20 on Overpass and 10:16 on Ancient.
As a result of the tournament, Heroic placed 21st-28th, securing $8K in prizes. In turn, Monte advanced to the lower bracket final, where tomorrow, September 10, they will fight for a ticket to the tournament playoffs.
Tomorrow the fate of the last available ticket to the decisive stage of ESL Pro League Season 18 from Group B will be decided, and the quarter-finalist of the event will also be determined. BIG and ENCE will compete in the match for advancing to the quarter-finals of the playoffs.
The current Group B bracket looks as follows: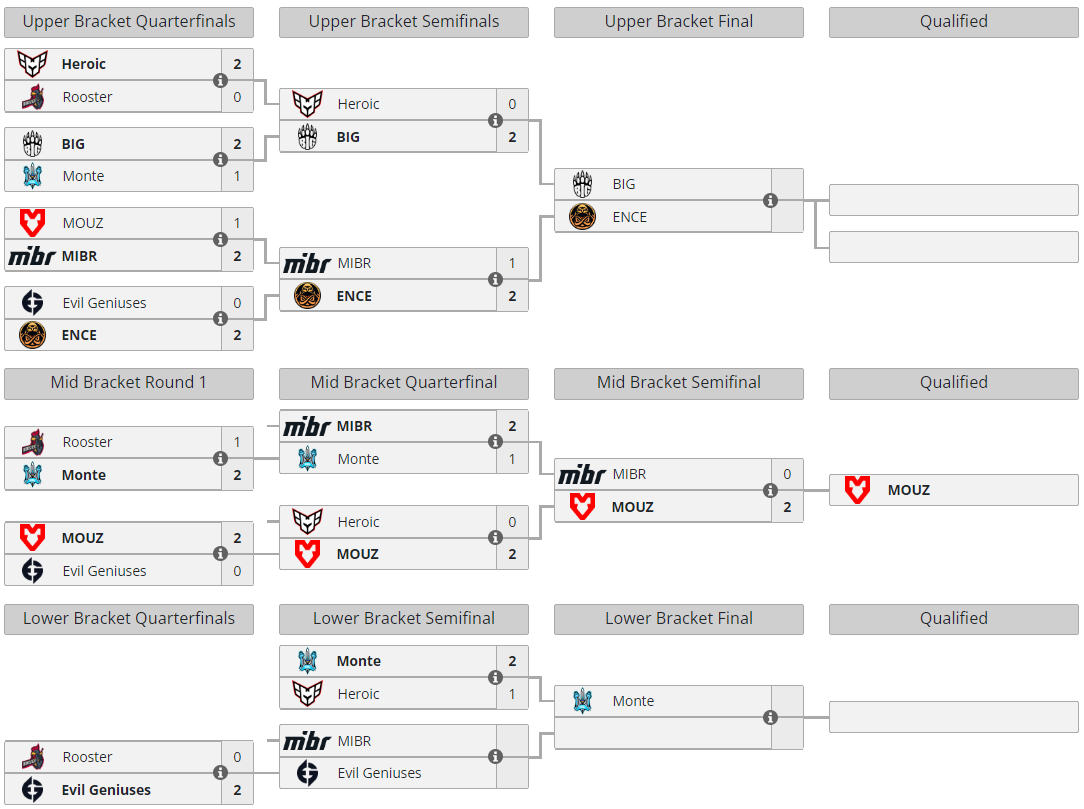 The full schedule and live broadcasts of ESL Pro League Season 18 can be found on the tournament page on our website via this link.