Astralis ousts FaZe and climbs into top 5 of HLTV.org ranking
HLTV.org weekly ranking update saw Astralis climbing to fifth place, which was previously occupied by FaZe.
Astralis' progress was possible due to the team's performance in the group stage of ESL Pro League Season 18. Together with the Danes, several more Group A participants in FURIA, NIP, Movistar Riders and Grayhound improved their positions in the ranking.
Separately, it is worth noting the rise of Movistar Riders, which moved up 44 positions, which is the most noticeable progress in a week. The advancement to the playoffs of the current Pro League season helped the Spanish roster to enter the top 30 for the first time since the summer reshuffle, when Tiago "JUST" Moura and Adam "adamS" Marian joined the team.
In addition to the rosters which competed at ESL Pro League Season 18, such teams as MOUZ, 9INE, OG and Eternal Fire slightly improved their positions in the ranking, compared to the previous week.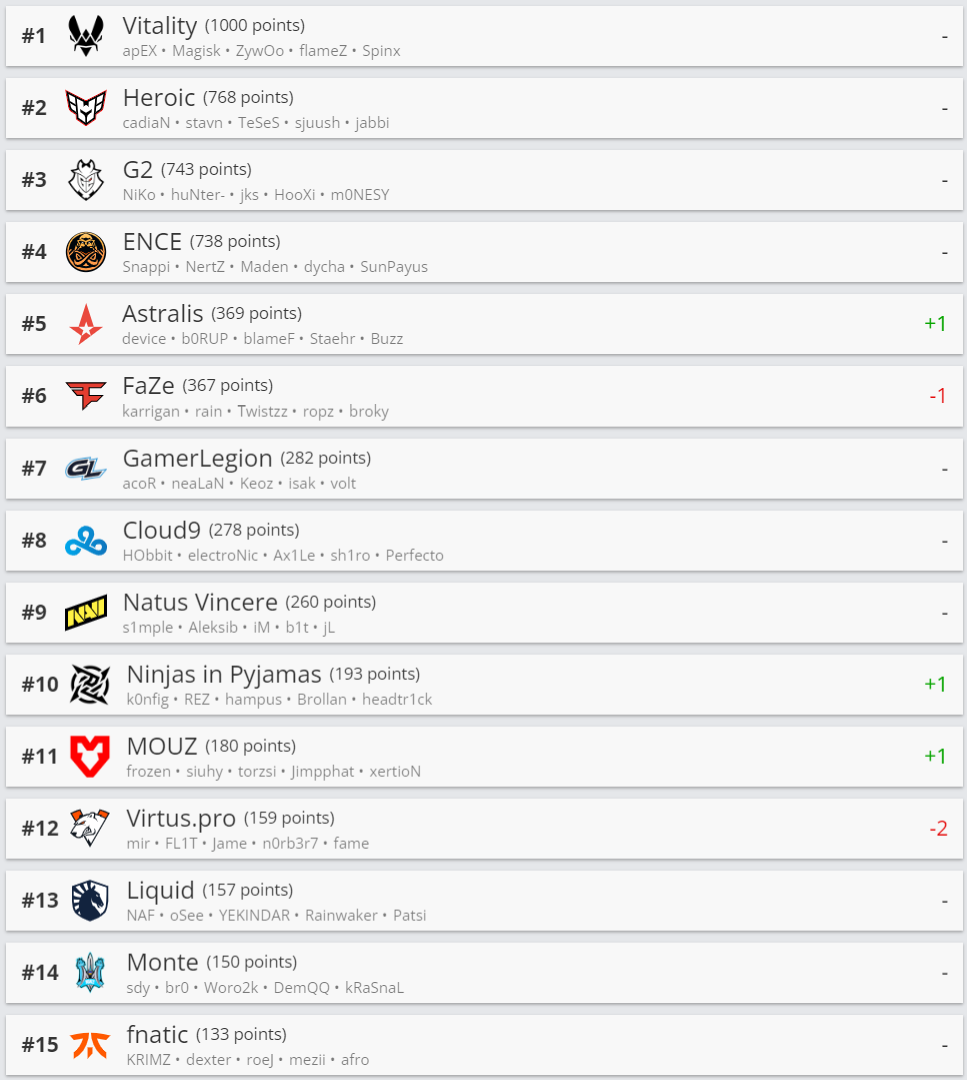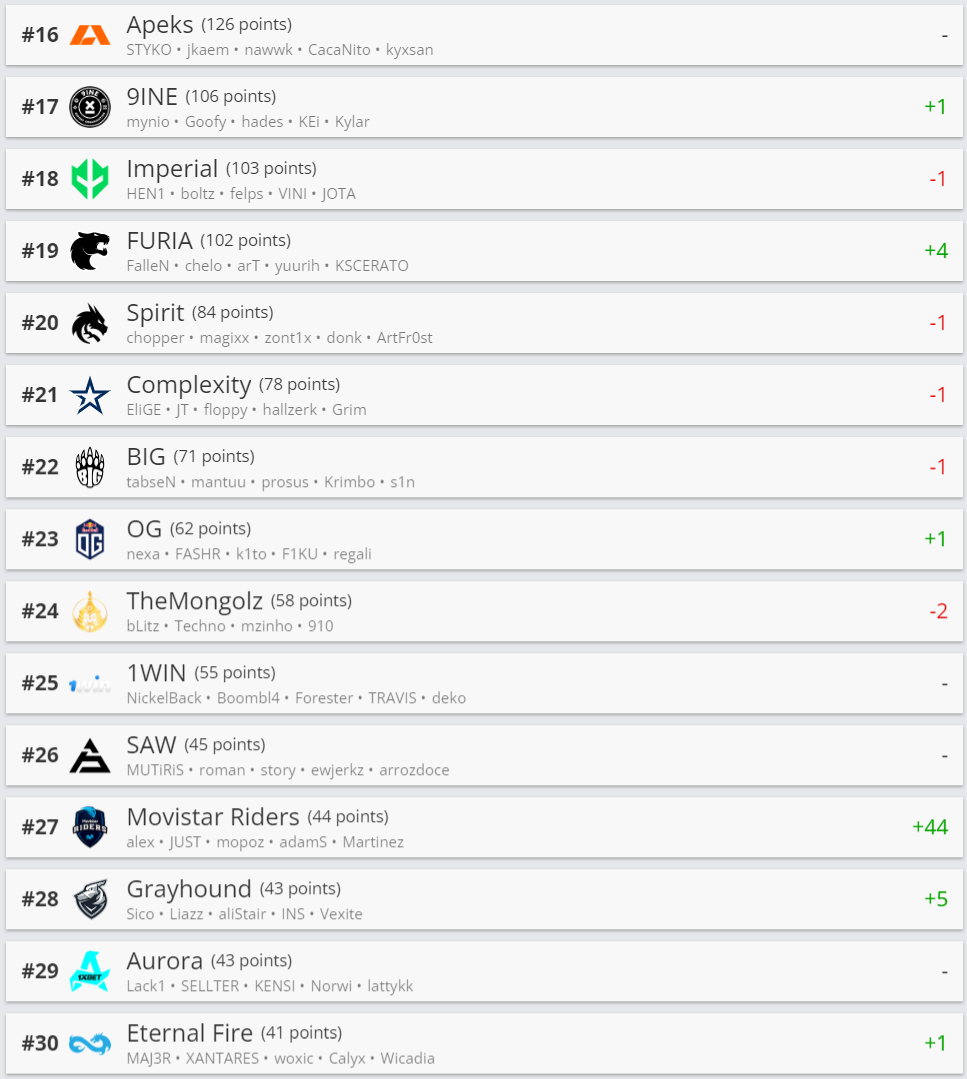 HLTV.org's ranking is updated weekly and primarily takes into account the results of the last two months. Teams' achievements over the past year are also considered, with the number of points for past successes decreasing each month.
Origin: www.hltv.org