G2 climb to No. 3 in HLTV.org ranking after winning IEM Cologne 2023
Due to successful performance at IEM Cologne 2023, G2 has approached the leaders of HLTV.org ranking. The victory at the prestigious event allowed the Samurai to increase the number of points from 437 to 766 and climb to third place.
Heroic and Vitality, which participated in the playoffs of the recent tournament, remained at the top of the list. These teams have been in the lead for three months and during this time they have only switched positions with each other a few times.
IEM Cologne 2023 results had a significant impact on the updated ranking. In particular, ENCE, Astralis, Cloud9, NAVI strengthened their positions in the top 10, while NIP, Liquid, Apeks and Monte moved away from the top ten.
Notably, compared to last week, a new roster, Aurora, appeared in the top 30. The Russians climbed two positions and ousted their compatriots from 1WIN.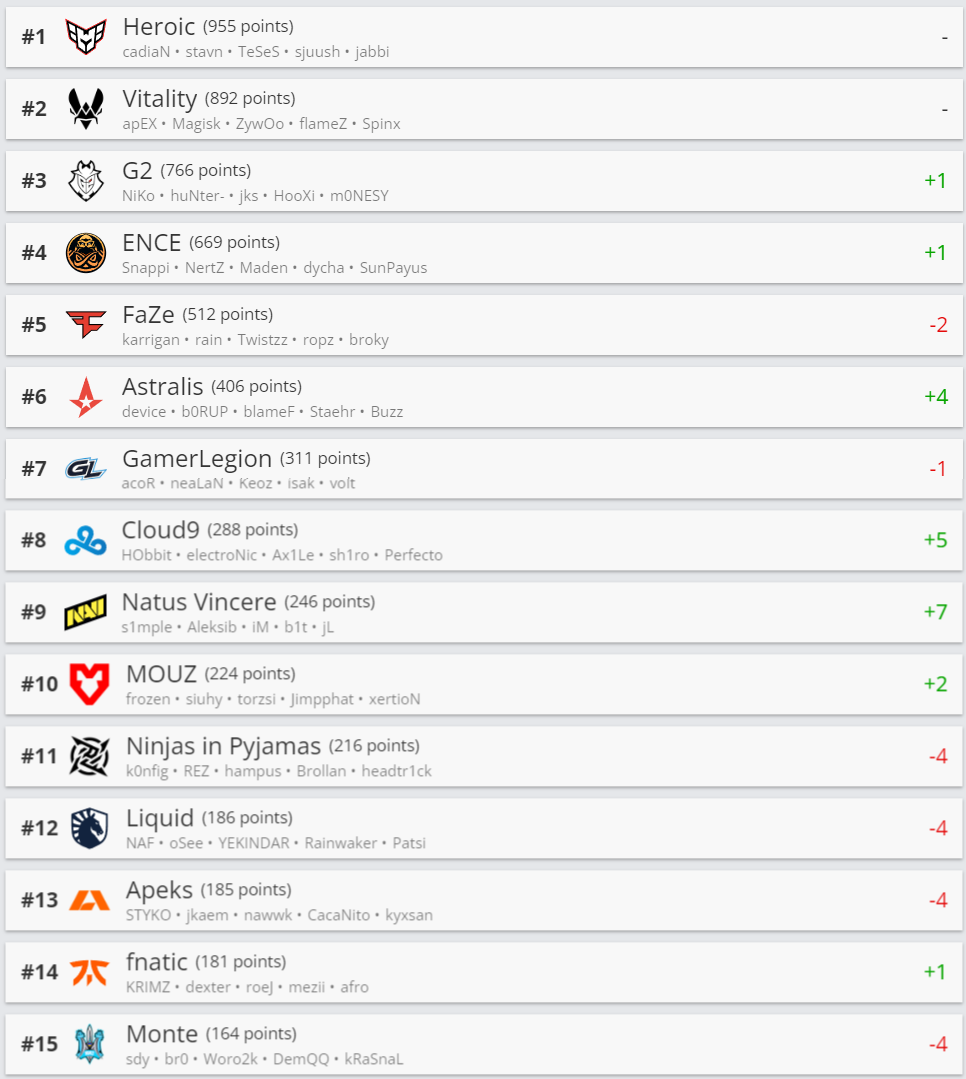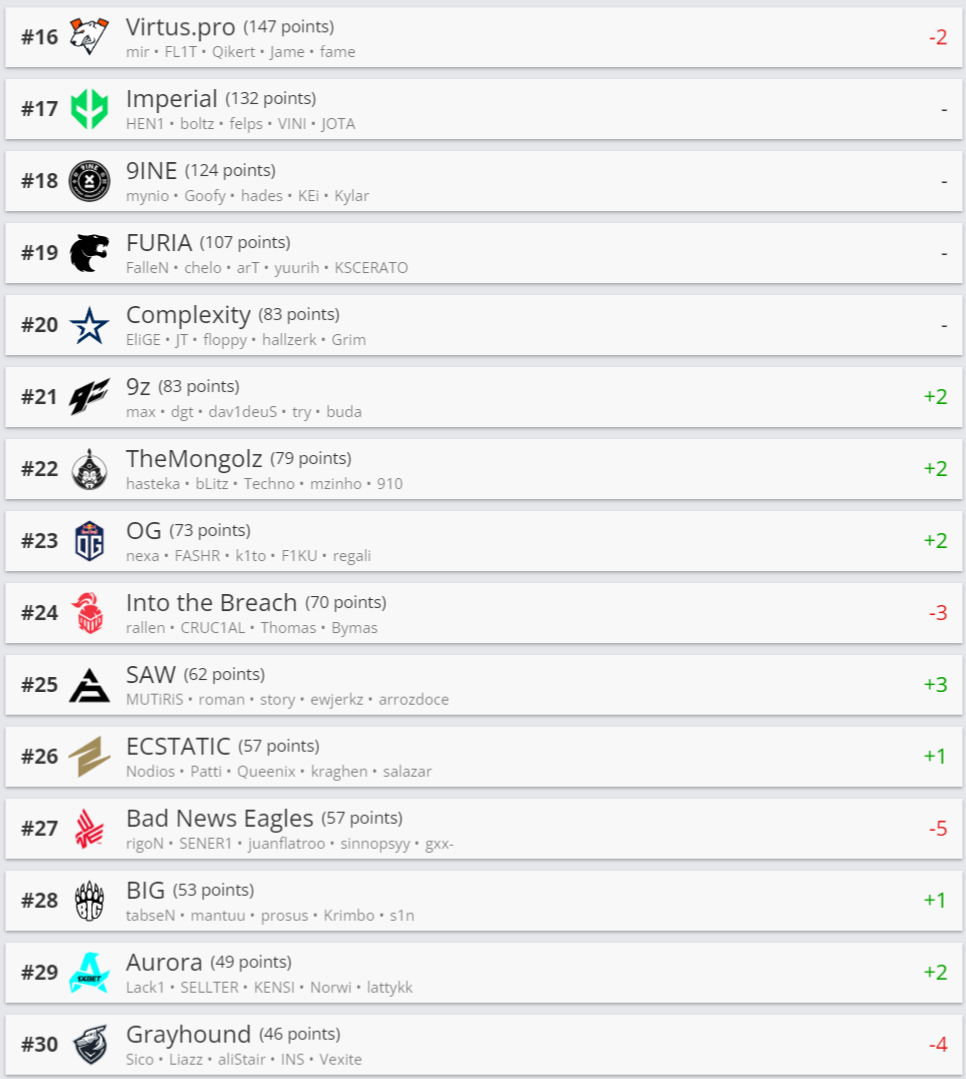 HLTV.org's ranking is updated weekly and primarily takes into account the results of the last two months. Teams' achievements over the past year are also considered, with the number of points for past successes decreasing each month.
Origin: www.hltv.org