Heroic defeat NAVI at BLAST Premier Fall Groups 2023; Astralis relegated from group stage
The fourth playday of BLAST Premier Fall Groups 2023 has ended. In Group B, the Danish team Heroic defeated NAVI (16:9 on Mirage and 16:10 on Inferno), while Astralis lost to BIG (16:8 on Anubis, 10:16 on Ancient and 14:16 on Overpass).
After this defeat, Astralis got relegated from the group stage of the tournament and dropped to the Gauntlet stage. In turn, Casper "cadiaN" Møller's squad advanced to the final of the quartet, where they will face the winner of the match between NAVI and BIG. This match will take place on Tuesday, July 18 at 18:30 CET.
The current Group B bracket looks as follows: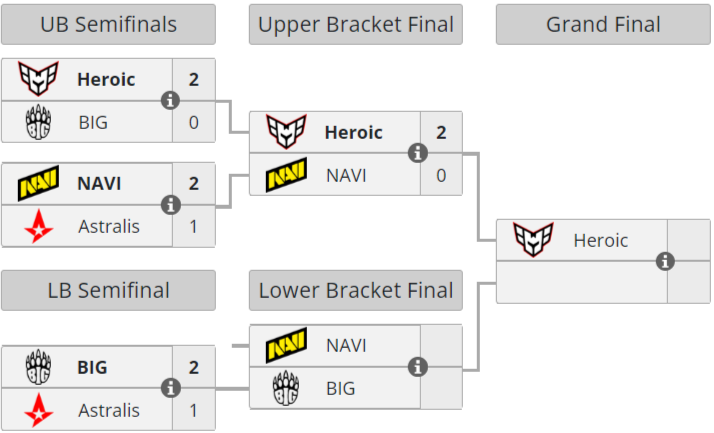 The full schedule, up-to-date results and live broadcast of BLAST Premier Fall Groups 2023 are available on the tournament's page on our website via this link.