Liquid through to IEM Katowice 2023 playoffs; Heroic top Group B
Liquid defeated FaZe in the Group A lower bracket final at IEM Katowice 2023 to book their berth in the playoffs. The confrontation ended with a 2:0 scoreline – 14:16 on Inferno, 16:11 on Overpass and 16:13 on Mirage.
Liquid will start the decisive stage of the tournament from the quarterfinals. In turn, FaZe's run at the prestigious event comes to an end with a 7-8th place finish and $24,000 in prize money.
The other meeting, which took place in the upper bracket final of Group B, saw Heroic beat Vitality 2:0 – 16:7 on Inferno and 16:4 on Overpass. Both teams had previously secured their playoff spots and only battled for a higher seed. The Danes will start the next stage from the semifinals, while Dan "apEX" Madesclaire's squad is set to play in the quarterfinals.
The IEM Katowice 2023 group stage will conclude today, February 7, with two matches. In Group A, NAVI and G2 will face off for a higher seed in the playoffs, while in Group B, Outsiders will take on Complexity for a ticket to the next stage.
The current Group A bracket looks as follows: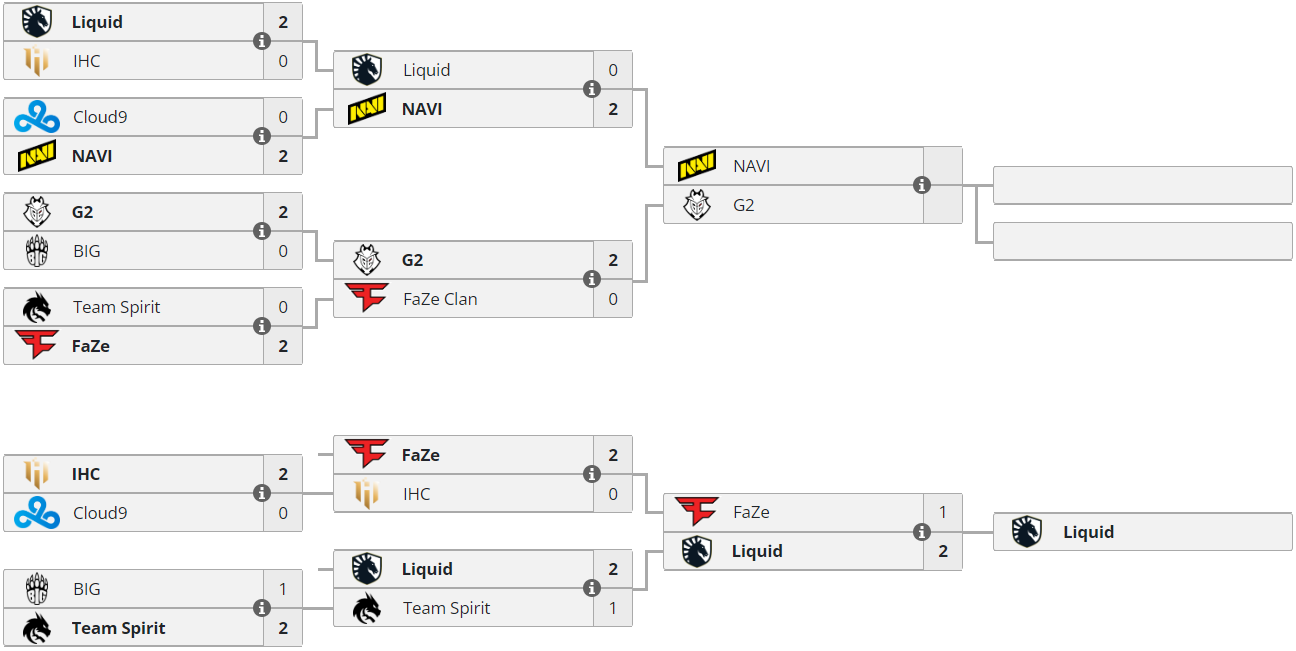 The current Group B bracket looks as follows: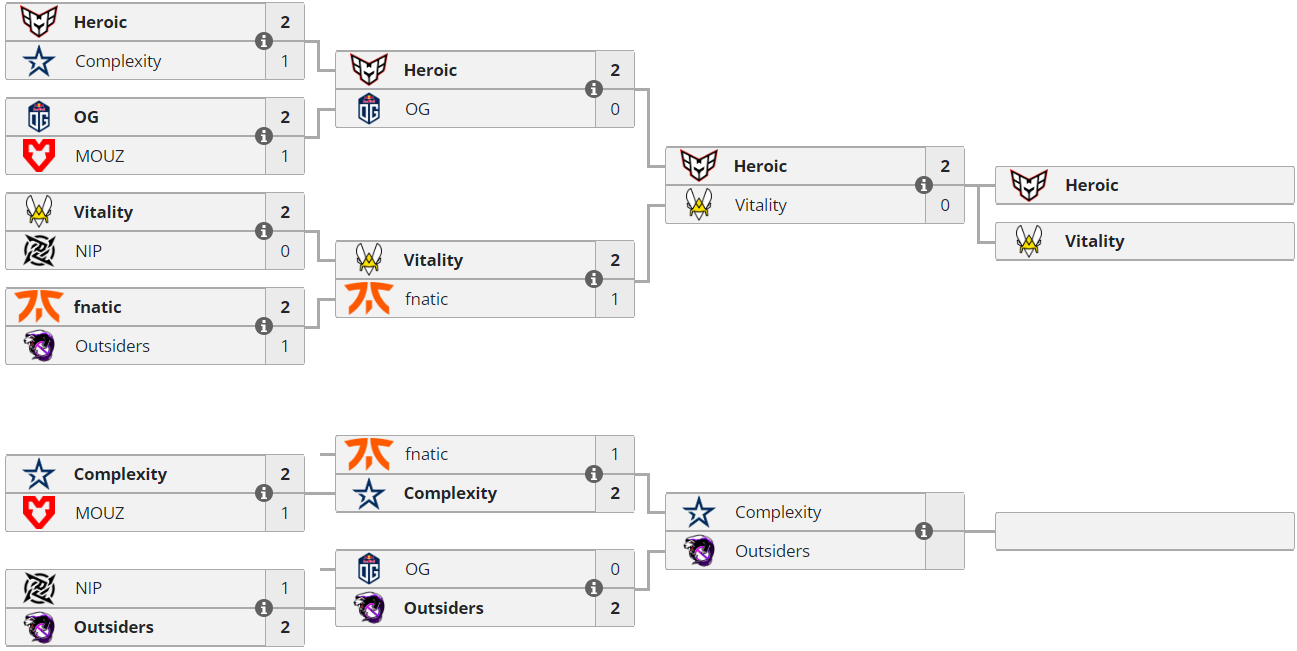 The full schedule, up-to-date results and live broadcast of IEM Katowice 2023 can be found on the tournament page on our website via this link.