OG and fnatic exit IEM Katowice 2023
OG and fnatic's IEM Katowice 2023 campaigns come to a close as they fall in the lower bracket semifinals of Group B. Nemanja "nexa" Isaković's squad lost to Outsiders (7:16 on Inferno and 12:16 on Overpass), while the William "mezii" Merriman-led side suffered a defeat to Complexity (8:16 on Inferno, 16:9 on Vertigo and 3:16 on Overpass).
OG and fnatic finished the prestigious event in 9-12th place, bringing home $16,000 from the total prize pool.
Today, February 7, will see two more Group B matches take place. The battle for first place between Heroic and Vitality is scheduled to begin at 18:00 MSK, while Outsiders and Complexity will go head-to-head at 21:00 MSK for a coveted playoff berth.
The current Group B bracket looks as follows: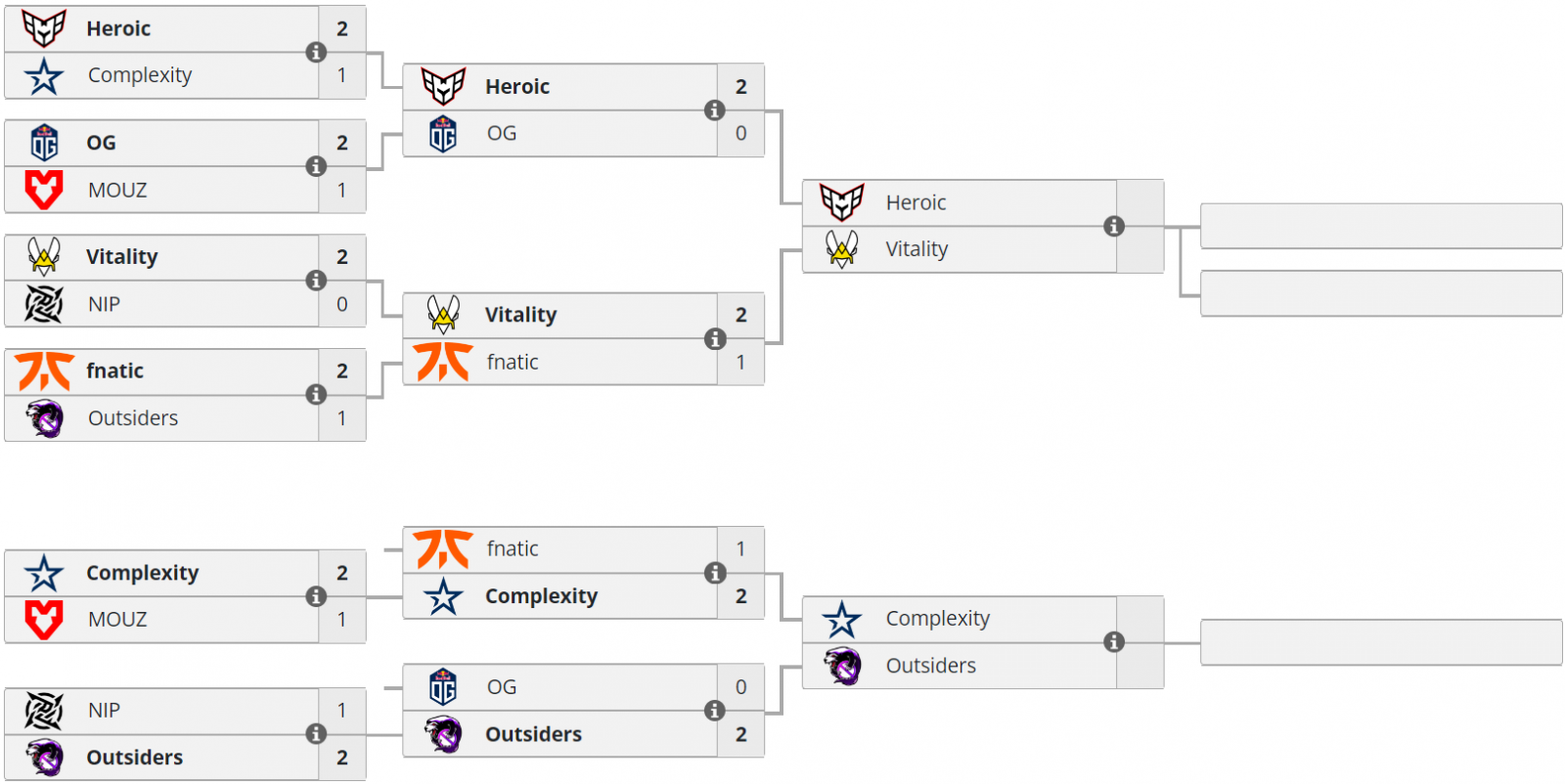 The full schedule, up-to-date results and live broadcast of IEM Katowice 2023 can be found on the tournament page on our website via this link.