NIP, Cloud9, BIG and OG through to IEM Katowice 2023 group stage
Following the results of the first matchday of the Play-In stage at IEM Katowice 2023, four teams have been determined who advanced to the tournament's group stage. These are NIP, Cloud9, BIG and OG, who secured two consecutive victories.
After a successful start, NIP prevailed over Team Spirit (16:7 on Nuke and 16:8 on Mirage), Cloud9 defeated ENCE (16:10 on Anubis, 8:16 on Inferno and 16:13 on Vertigo), BIG took over FURIA (11:16 on Anubis, 16:9 on Mirage and 16:9 on Ancient), while OG bested fnatic (11:16 on Overpass, 16:6 on Mirage and 16:8 on Inferno).
Among the teams that will compete in the group stage, the Play-In winners joined Liquid, NAVI, G2, FaZe, Heroic, MOUZ, Vitality and Outsiders, who received direct invites. Four more participants in the next stage of the tournament will be decided on February 2-3 in the Play-In lower bracket.
The current Play-In bracket looks as follows: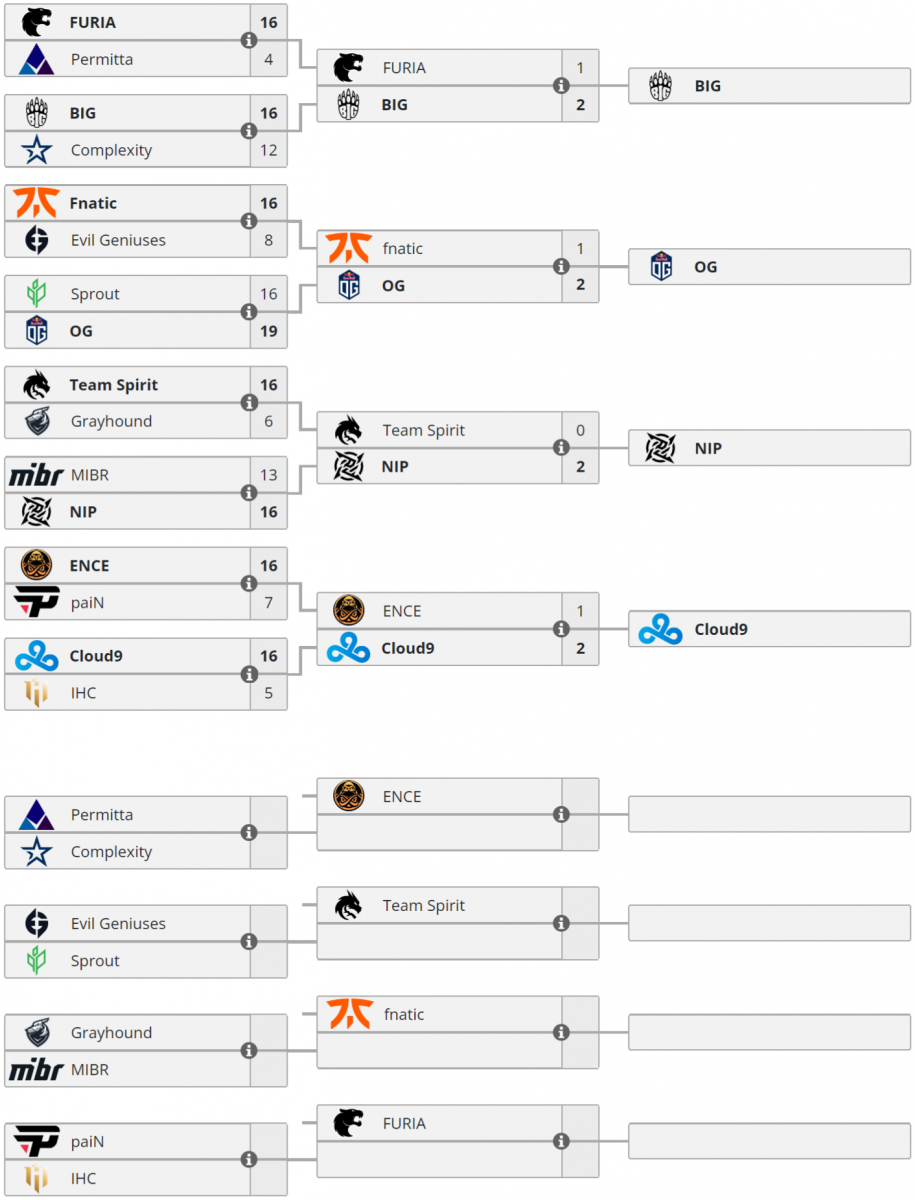 The full schedule, up-to-date results and live broadcast of IEM Katowice 2023 can be found on the tournament page on our website via this link.