FaZe overtake Liquid to climb to third place in HLTV.org's ranking
HLTV.org has conducted yet another weekly update of its ranking of the best teams in the world. The most notable change saw FaZe and Liquid swap places, with Finn "karrigan" Andersen's squad overtaking the North Americans to claim the third spot.
Also within the top 10, FURIA, NAVI, and Vitality slightly improved their positions, while MOUZ, Cloud9, and fnatic dropped a few spots.
Outside of the group of the highest-ranked teams in the world, worth noting is Evil Geniuses and Eternal Fire's significant progress. The rise of EG was made possible thanks to their shocking victory over the leaders of the ranking in Heroic at BLAST Premier Spring Groups 2023, while the Turkish squad had previously qualified for ESL Pro League Season 17.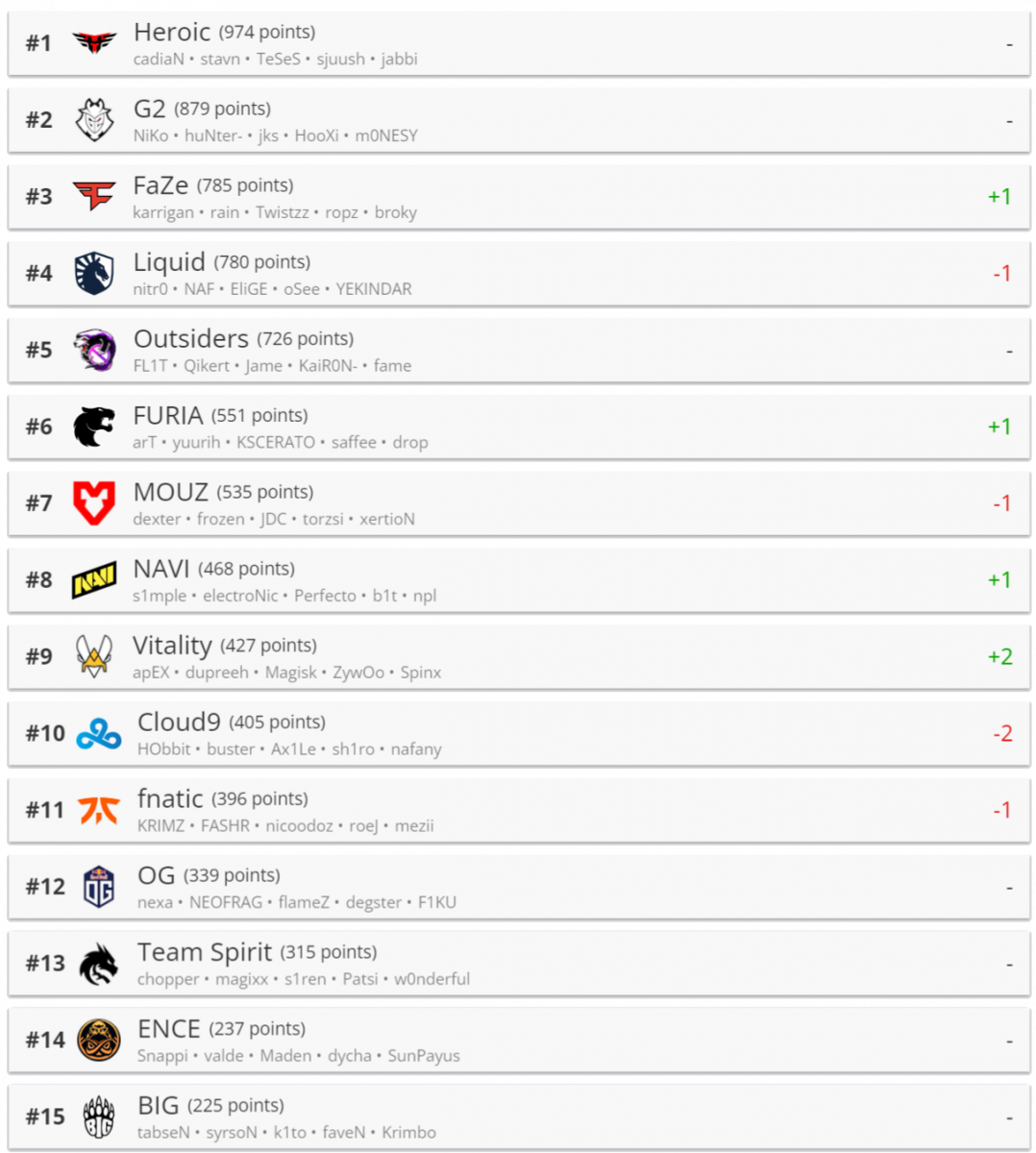 HLTV.org's ranking is updated weekly and primarily takes into account the results of the last two months. Teams' achievements over the past year are also considered, with the number of points for past successes decreasing each month.
Origin: www.hltv.org