ZywOo's game at EPL S16 is the best individual performance of 2022
HLTV.org has unveiled on Twitter a list of the most notable individual performances at 2022's big events. Topping the leaderboard is Vitality's Mathieu "ZywOo" Herbaut who finished ESL Pro League Season 16 with a 1.42 rating across 21 maps.
The closest pursuer of the Frenchman in the presented list is Oleksandr "s1mple" Kostyliev and his performance at BLAST Premier Spring Final 2022, where the Ukrainian played 12 maps averaging a 1.37 rating. Among the top 6 are also the following esports athletes: Kaike "KSCERATO" Cerato (FURIA), Sergey "Ax1Le" Rykhtorov (Cloud9), Helvijs "broky" Saukants (FaZe) and Dzhami "Jame" Ali (Outsiders).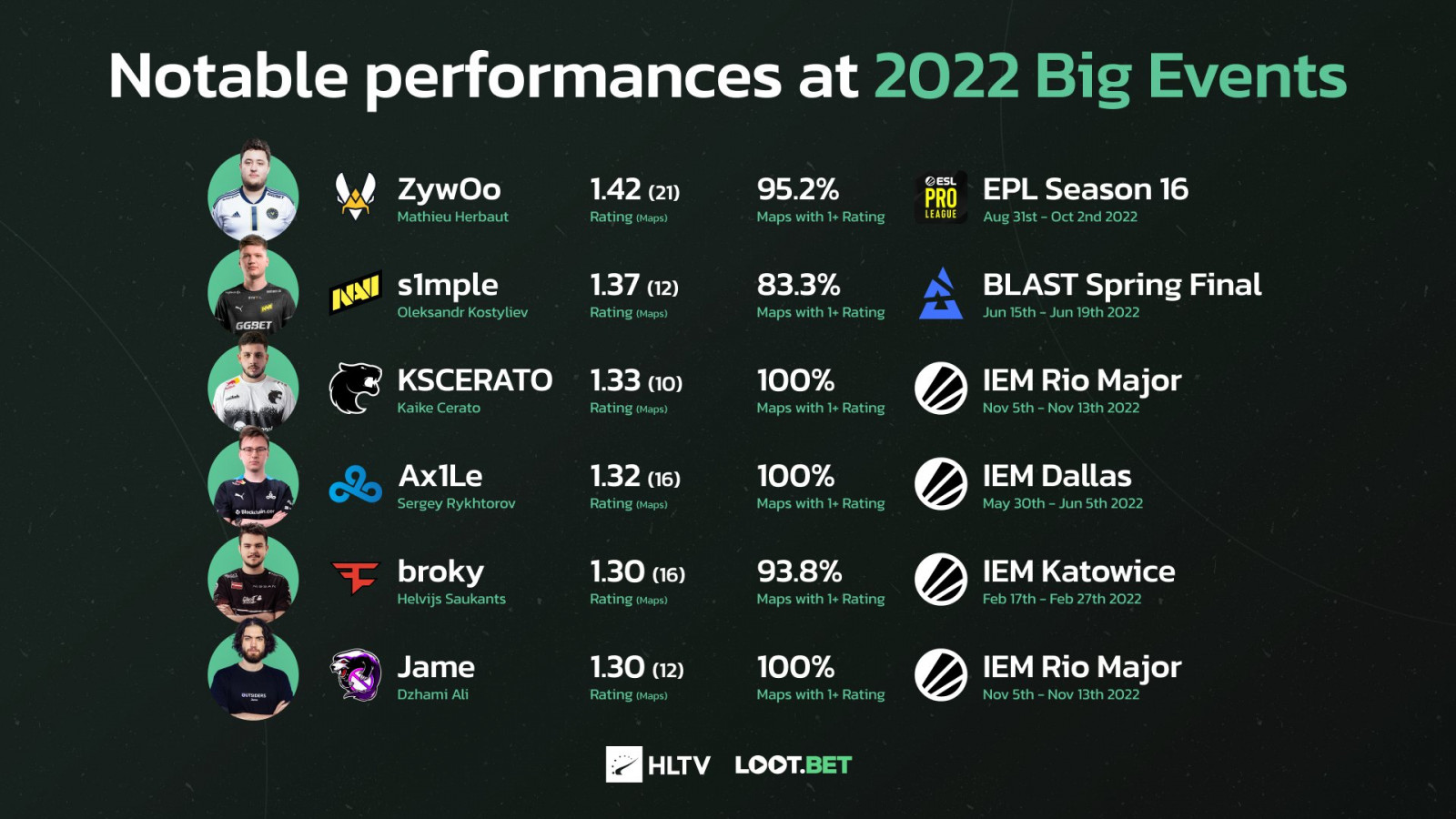 Earlier, HLTV.org summed up some other statistical results for 2022. Among other things, the authors revealed the highest-rated players at tier-1 events, with NAVI and Cloud9's AWPers in Oleksandr "s1mple" Kostyliev and Dmitry "sh1ro" Sokolov, respectively, headlining the charts.
Origin: twitter.com