Team Spirit are 2022's best team in pistol rounds
Team Spirit have emerged as the CS:GO pro scene's best team in pistol rounds in 2022. The ranking of squads in this respect, in order to get into which a team had to play more than 30 maps at top-tier events, was posted by HLTV.org on its Twitter page.
Over the year, the CIS squad played 38 maps at big events, where they won 69.7% of the pistol rounds. The top 5 pistol teams also features FaZe (59.8%, 122 maps), NAVI (58.9%, 107), G2 (54%, 100) and Astralis (53.3%, 60).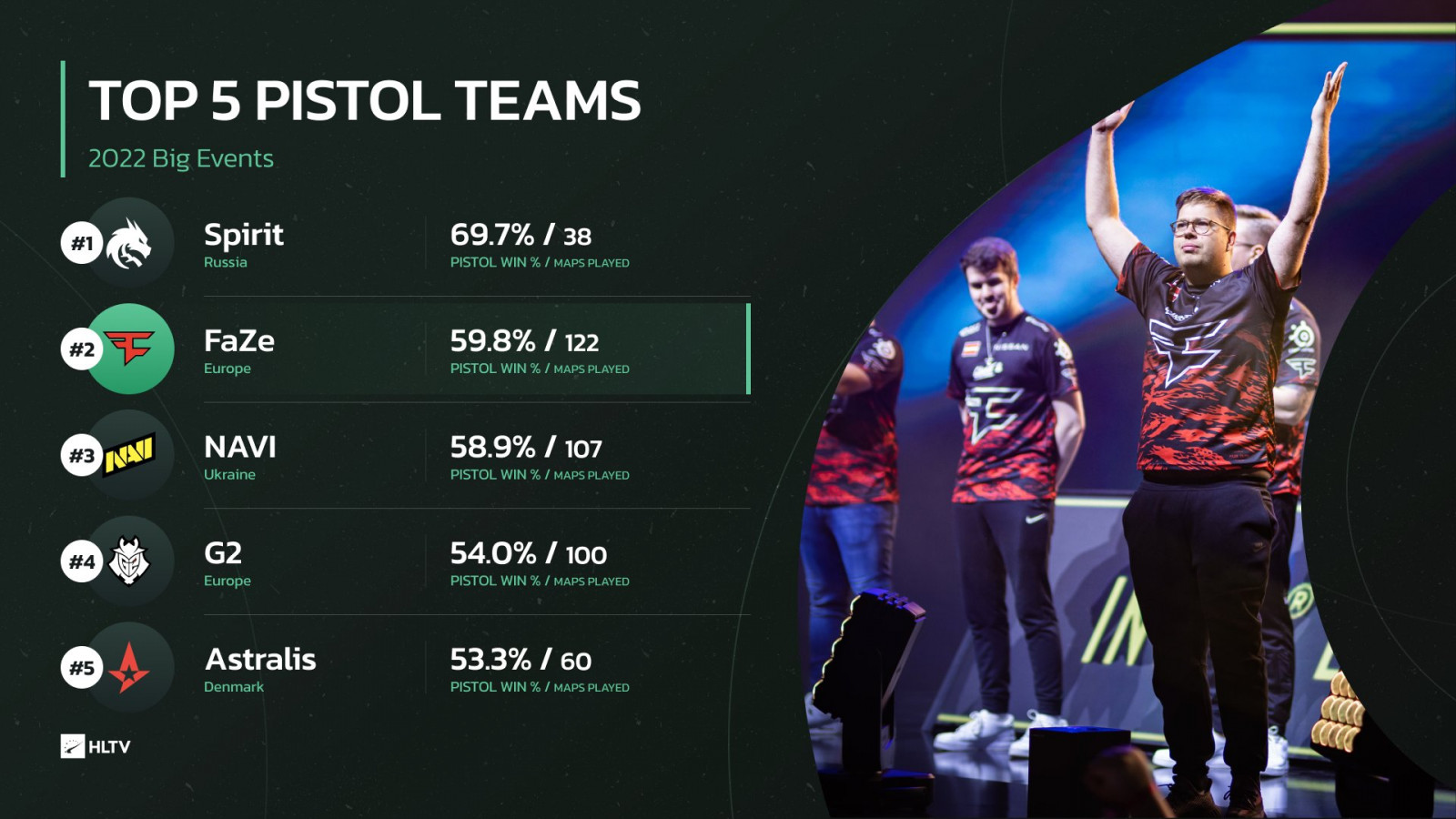 Earlier, HLTV.org revealed the best player of 2022 in pistol rounds. It was Russel "Twistzz" Van Dulken from FaZe who topped the leaderboard with an average rating of 1.38.
Origin: twitter.com