torzsi is the main onliner of 2022: he played 20% better online than on LAN
HLTV.org has revealed on its official Twitter account the players who performed much better online than in a LAN environment throughout 2022. The unveiled list was headlined by MOUZ's AWPer Ádám "torzsi" Torzsás, whose rating at online events is 20.2% higher than that on LAN.
Following the Hungarian esports athlete on the ranking of onliners is Genk "gxx-" Kolgeci from Bad News Eagles (+14.4% compared to LAN events), torzsi's teammate from MOUZ Christopher "dexter" Nong (+12.9%), OG's in-game leader Nemanja "nexa" Isaković (+12.5%), BIG's Nils "k1to" Gruhne (+12.4%) and former Sprout player Fritz "slaxz-" Dietrich (+12.2%).
It is important to look at the number of matches that the aforementioned players had online and on LAN. While the representatives of MOUZ and OG played more offline events, the esports athletes from Bad News Eagles and Sprout mostly played online. k1to has more online matches as he spent the first half of the year in BIG Academy, which rarely competes offline.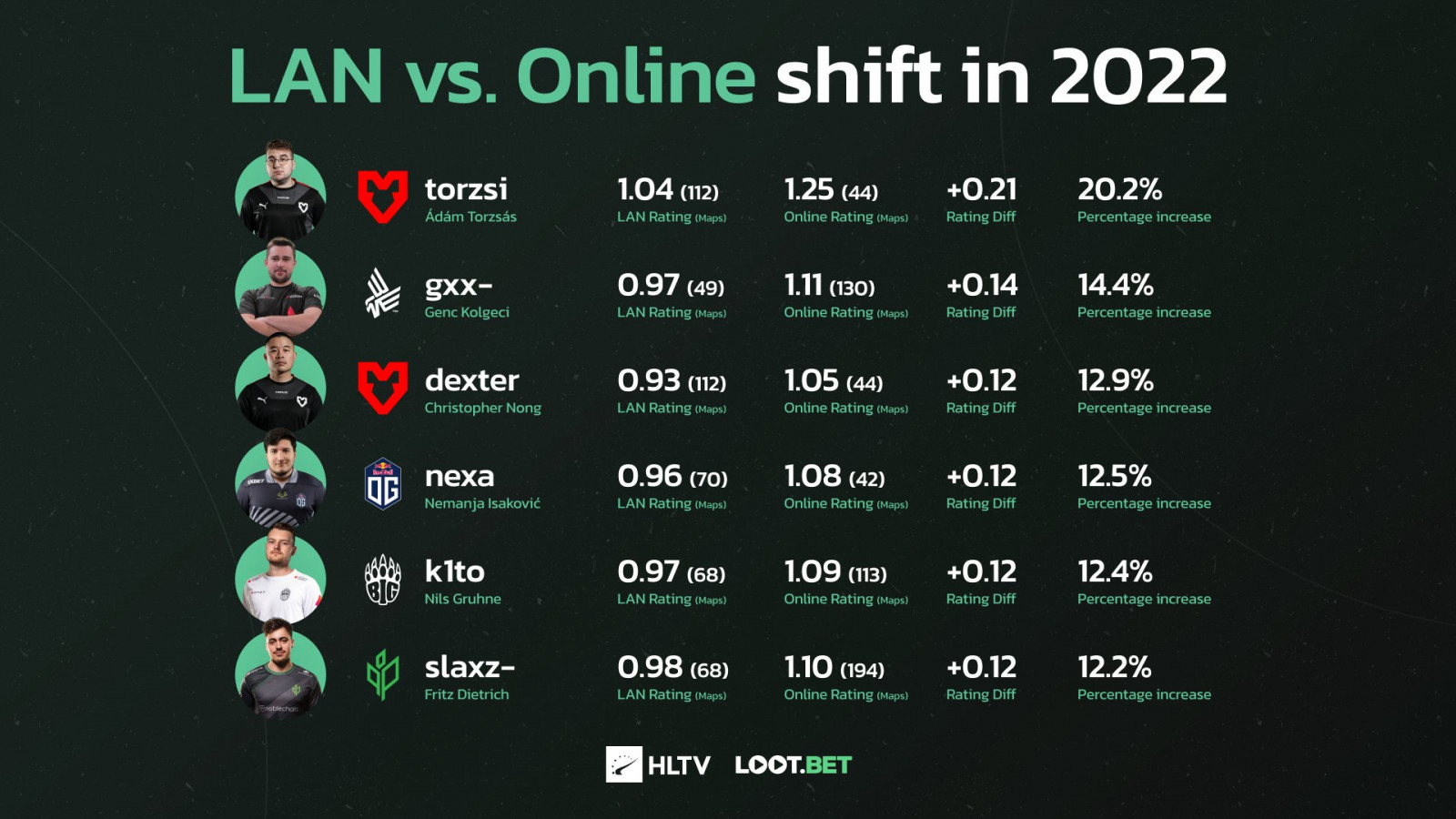 Earlier, HLTV.org summed up some other statistical results for 2022. Among other things, Boris "magixx" Vorobiev of Team Spirit was named the player who had the biggest progress in individual performance at LAN events compared to the previous year.
Origin: twitter.com