Heroic, Outsiders and G2 end 2022 as world ranking leaders
HLTV.org's ranking of the best teams in the world saw the last update in 2022. Ending the year as the leaders of the list are Heroic, Outsiders and G2, the positions of whom remained unchanged from the previous week.
In the first half of the ranking, the only change was the rise of ENCE and BIG to the 14th and 15th places, respectively. These teams overtook NIP who now occupy the 16th spot.
Also worth noting is the progress of SAW who have gained four spots and now sit in 22nd place. The improvement of the Portuguese squad's position in the ranking was made possible after the victory at ESL Challenger League Season 43 Europe.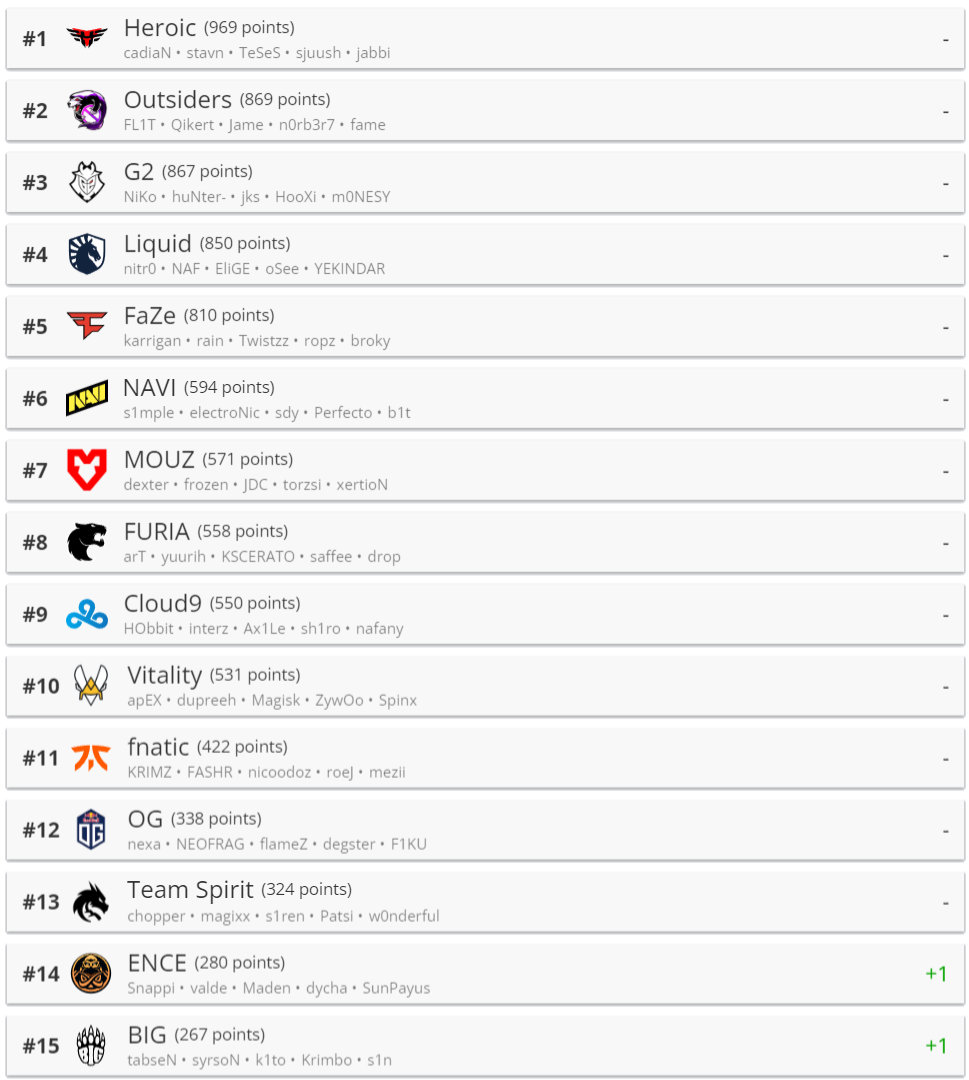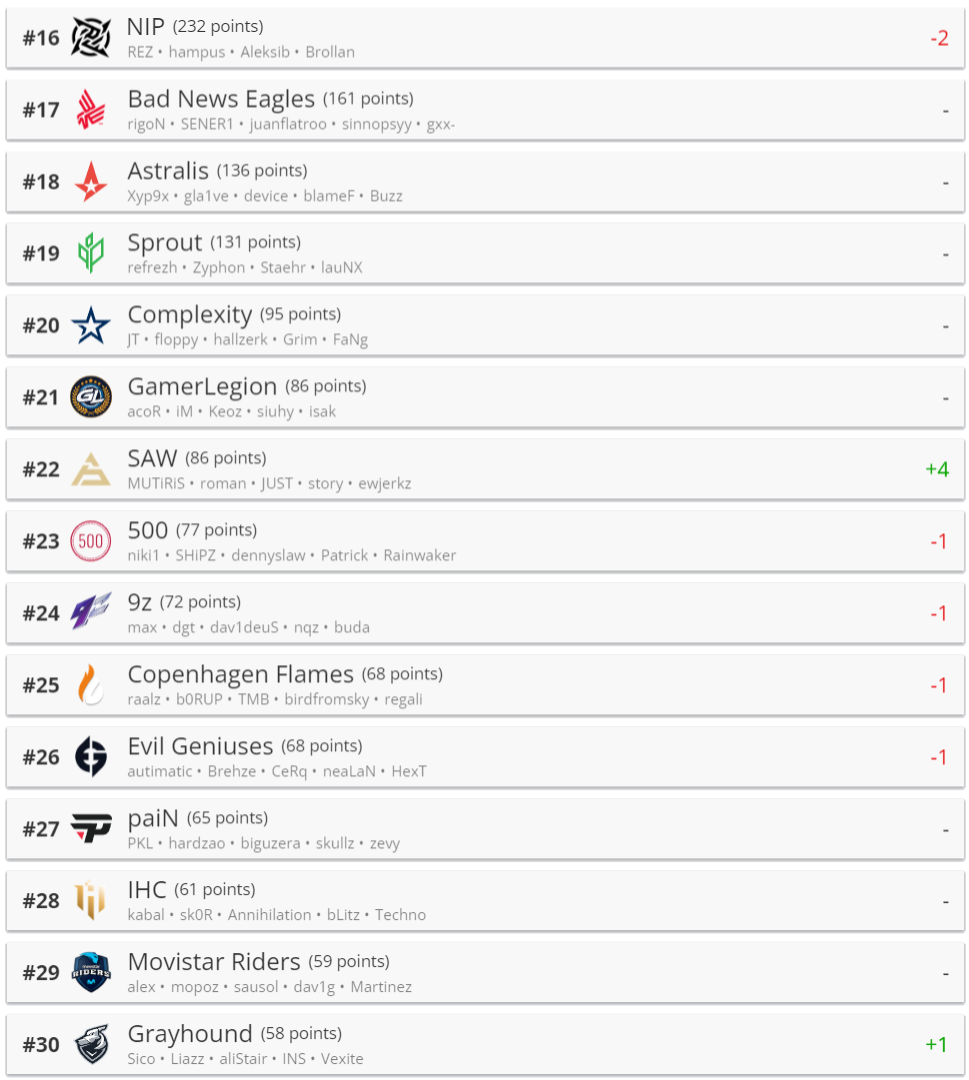 HLTV.org's ranking is updated weekly and primarily takes into account the results of the last two months. Teams' achievements over the past year are also considered, with the number of points for past successes decreasing each month.
Origin: www.hltv.org