G2's defeat by GamerLegion at RMR tournament is the most notable upset in 2022
HLTV.org has posted on Twitter the list of the most notable upsets in the CS:GO pro scene in 2022. Topping the ranking is G2's defeat by GamerLegion at the European RMR tournament, as a result of which the European squad lost their chances of making it to IEM Rio Major 2022.
The authors determined the notability of a match based on the difference between the position of the teams in the world ranking at the time of the game. During the aforementioned confrontation, G2 occupied the fifth spot while the opponents were ranked 60th.
The presented list of notable upsets also includes Endpoint's victory over NAVI at ESL Pro League Season 16 (the difference in positions in the ranking is 36), HEET's win over Astralis at the same tournament (28), FaZe's elimination from IEM Rio Major 2022 after falling to Bad News Eagles (22), as well as OG's success against NAVI at BLAST Premier Spring Final 2022 (21).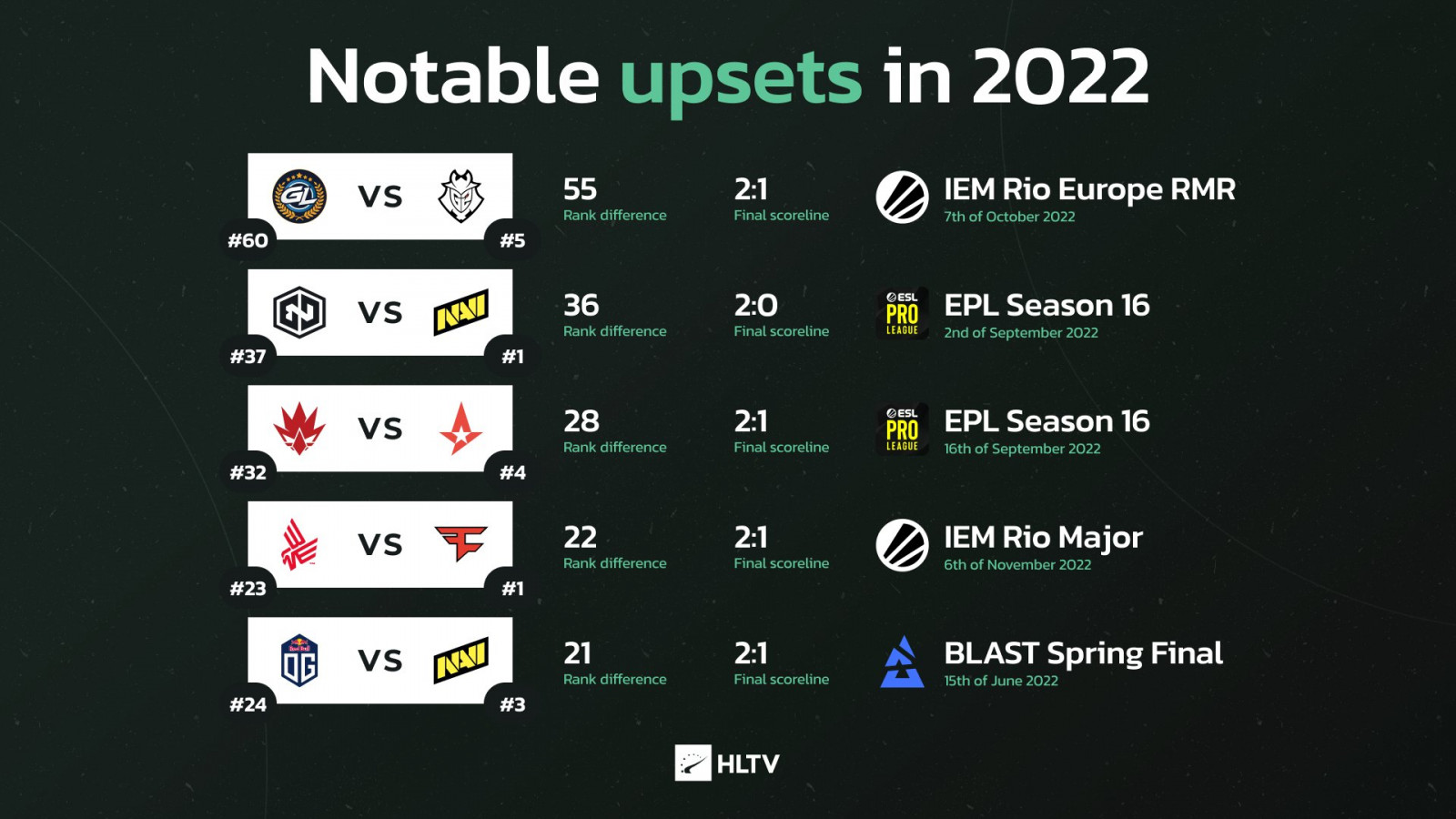 Earlier, HLTV.org also revealed other interesting statistical results of the year. In particular, the journalists unveiled the list of the most notable comebacks, which can be found in the article via this link.
Origin: twitter.com