New driver for Intel Arc graphics cards nearly doubles FPS in CS:GO
Intel has released a new driver for the Arc series graphics cards, which significantly increases FPS in CS:GO, according to the information published on the manufacturer's official website.
After the update, the Intel Arc A770 GPU almost doubled the performance in CS:GO: 1.79 times on high settings with a screen resolution of Full HD (1080p) and 1.77 times on ultra high settings with WQHD (1440p). It should be noted that this is the best result among all tested games.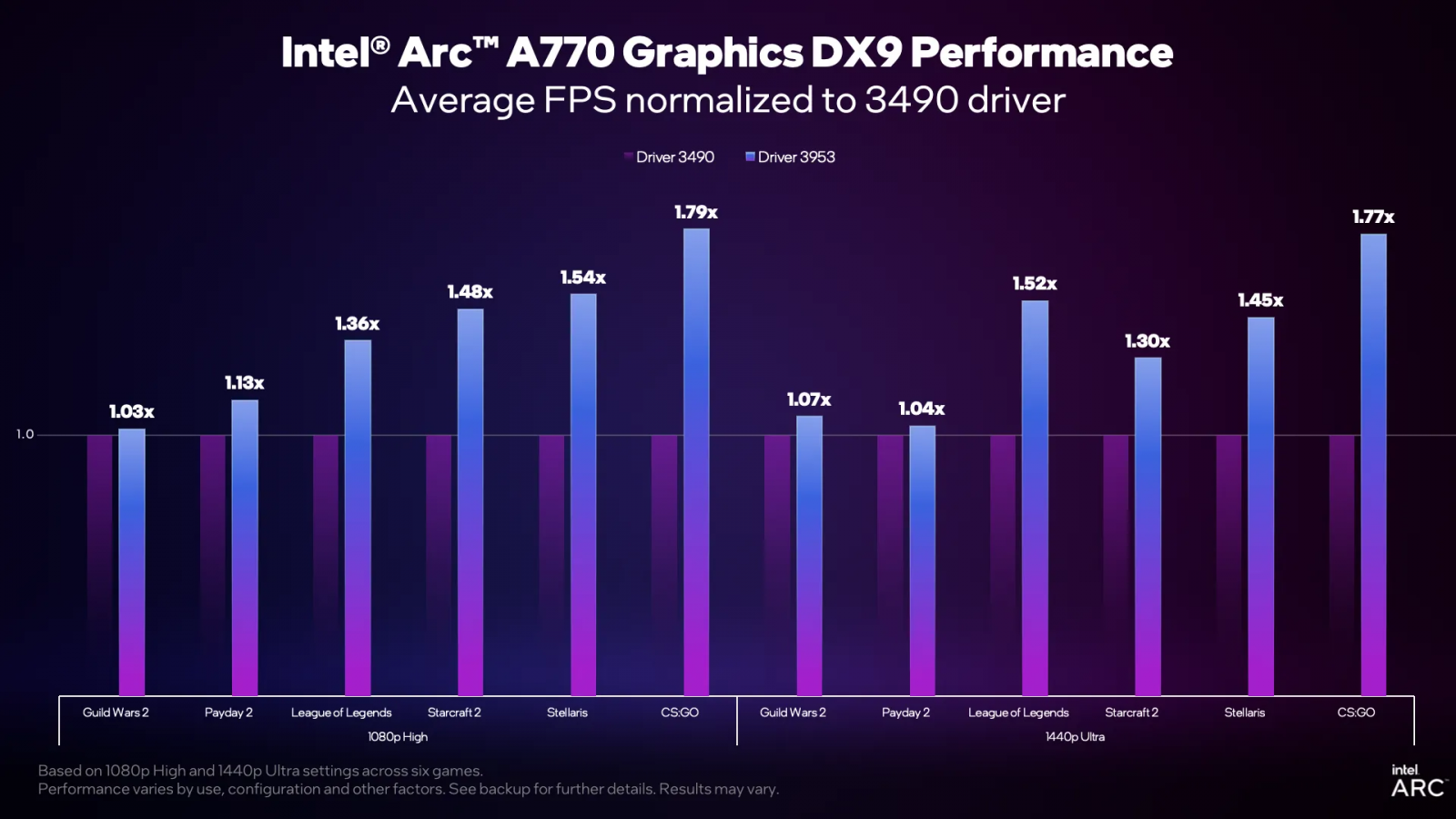 Intel Arc A770 is the flagship graphics card in the Arc line and is seen as a competitor to NVIDIA GeForce RTX 3060 and AMD Radeon RX 6600 XT. It went on sale this fall.
Origin: game.intel.com