CS:GO's average player count grows by 2% in November
The average player count in CS:GO in November 2022 amounted to 621K people, which is 12.6K or 2.08% more than that in the previous month, the data from analytical service Steam Charts says.
The average number of players increased for the first time in the last three months. In September and October, this figure fell by 3.53% and 1.69%, respectively.
It is worth noting that amid a major update, which included replacing Dust2 with Anubis in the competitive map pool and nerfing the M4A1-S and the AWP, November saw 2022's peak players record being broken. On November 19, 1.129 million people were playing CS:GO concurrently.
CS:GO player count statistics for the past 12 months is as follows: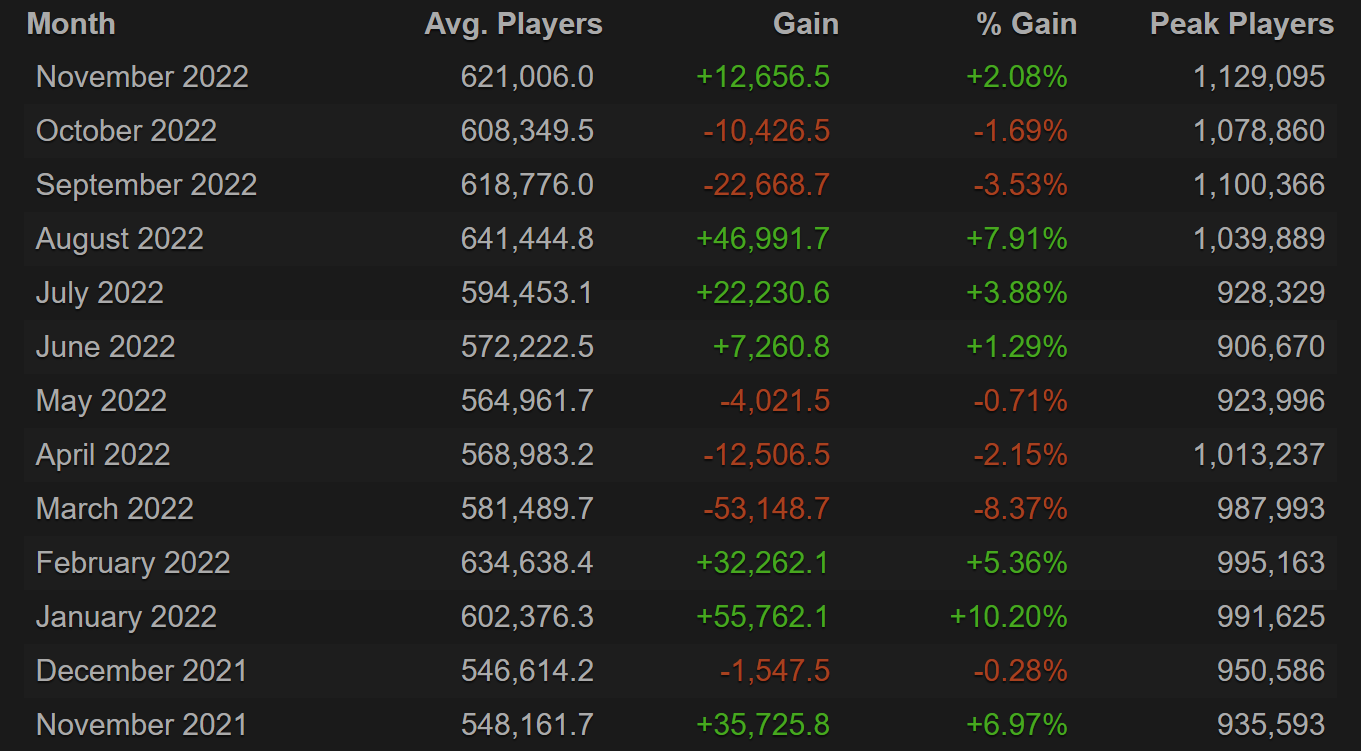 Origin: steamcharts.com