sh1ro records best rating in Group C at ESL Pro League Season 15
Dmitry "sh1ro" Sokolov, an AWPer of Players, has finished the group stage of ESL Pro League Season 15 with the best rating in Group C. In five matches, where the Russian played 12 maps, his individual rating added up to 1.37.
In addition to sh1ro, the leaders of Group C in terms of rating were Josh "oSee" Ohm, Abay "HObbit" Khasenov, Johannes "tabseN" Wodarz and Sergey "Ax1Le" Rykhtorov. Interestingly enough, the top 5 mentioned above features no players from Movistar Riders, who advanced to the playoffs from the first place in the group.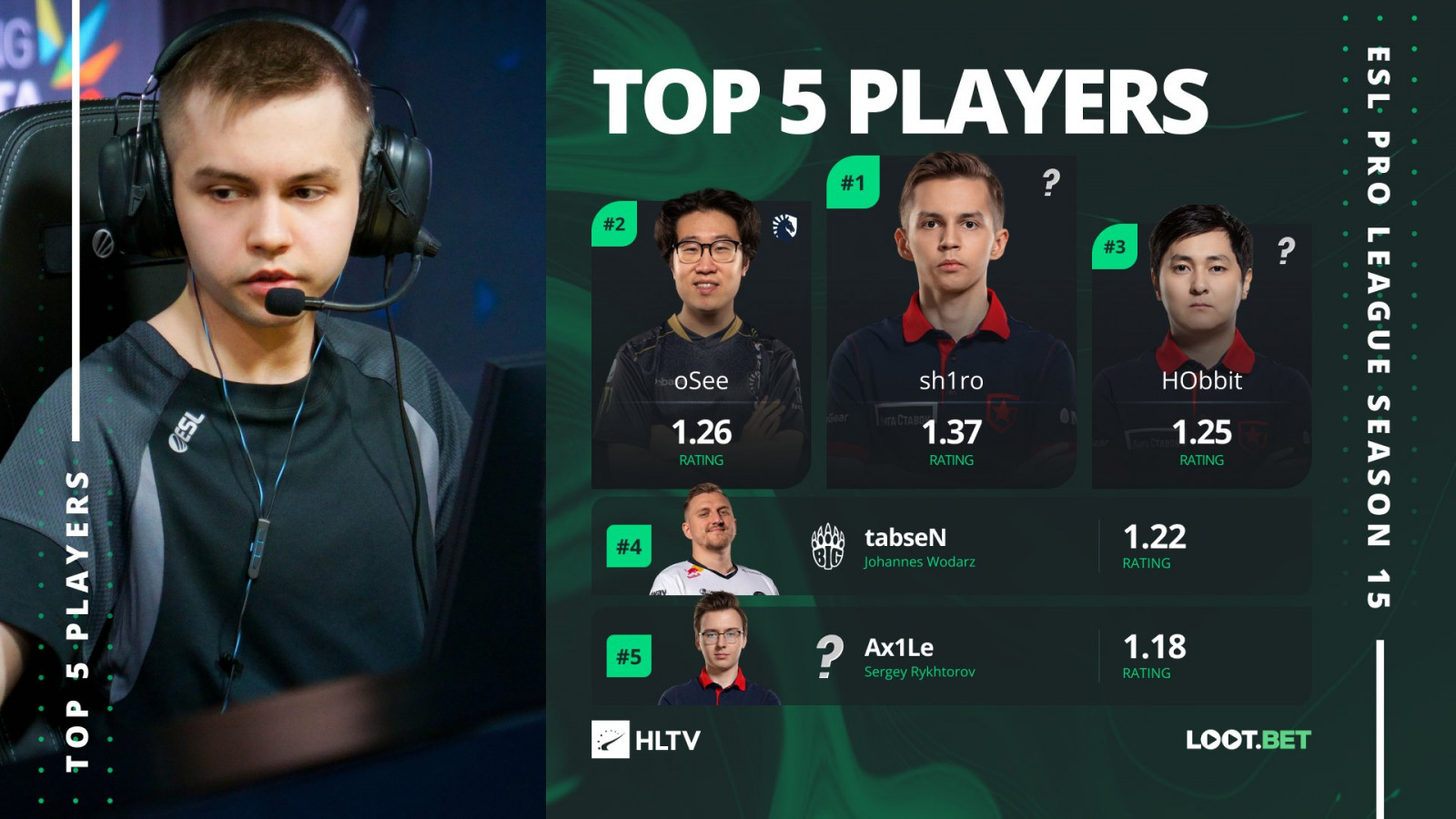 With a rating of 1.37, sh1ro topped the list of ESL Pro League Season 15 group stage participants from the already concluded groups. Thus, he is well ahead of Aurimas "Bymas" Pipiras and Lotan "Spinx" Giladi, who previously showed the best rating in Groups A and B, respectively.
The group stage of the ongoing ESL Pro League season will wrap up with matches of Group D, which will be held from March 30 to April 3, while the playoffs featuring twelve best teams will take place from April 5 to 10.
Origin: twitter.com