FURIA and Cloud9 reach HLTV.org ranking's top 10
FURIA and Cloud9, who made the ESL Pro League Season 16 playoffs the day before, found themselves among the ten best teams in the world according to HLTV.org following the ranking's weekly update. New faces among the leaders ousted Movistar Riders and Heroic from the top 10.
MOUZ, G2 and Team Spirit also improved their position in the top part of the list. In turn, NIP, Vitality, OG and BIG dropped one place each.
Separately worth noting is the progress of Eternal Fire and Evil Geniuses, who in the concluded EPL S16 group stage scored enough points to gain 11 and 10 spots, respectively. The Turkish and North American teams now hold 18th and 25th places, respectively.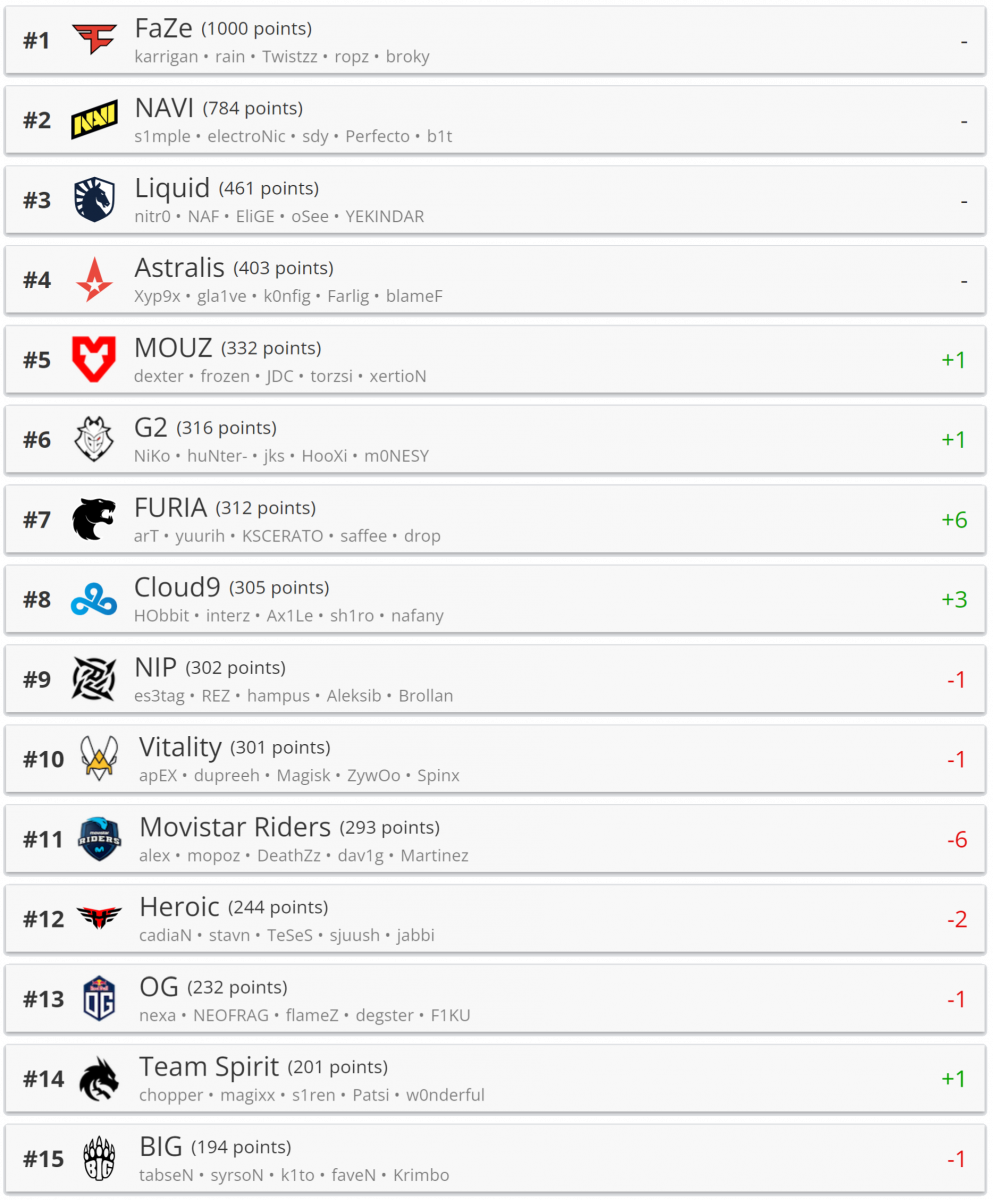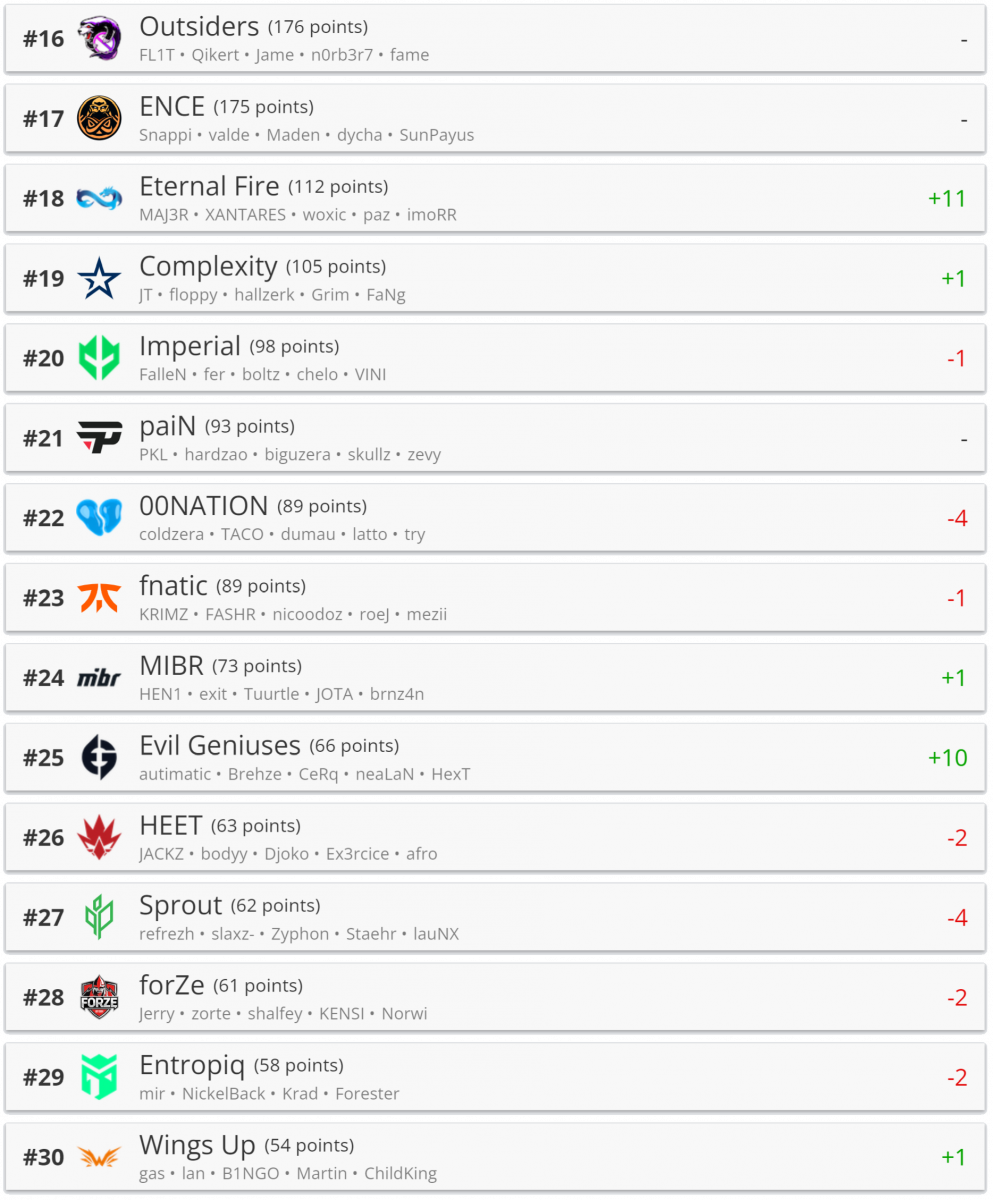 The HLTV.org's ranking is updated weekly and primarily takes into account the results for the last two months. The team's achievements over the past year are also considered, while the number of points for past success decreases every month.
Origin: www.hltv.org