syrsoN claims Roobet Cup 2022 MVP award
BIG's AWPer Florian "syrsoN" Rische has become the most valuable player of Roobet Cup 2022 according to HLTV.org. The German helped his team win the tournament, which he finished with an average rating of 1.23.
As part of Roobet Cup 2022, BIG played 14 maps, only on two of which did the sniper's rating drop below the 1.0 mark. On top of that, Rische was instrumental in ensuring the success of his team in the final meeting against FaZe, averaging a 1.33 rating, the best result among all the players of the match.
This MVP title became the second one in syrsoN's career. Previously, he was named the best player of DreamHack Masters Spring 2020 – Europe.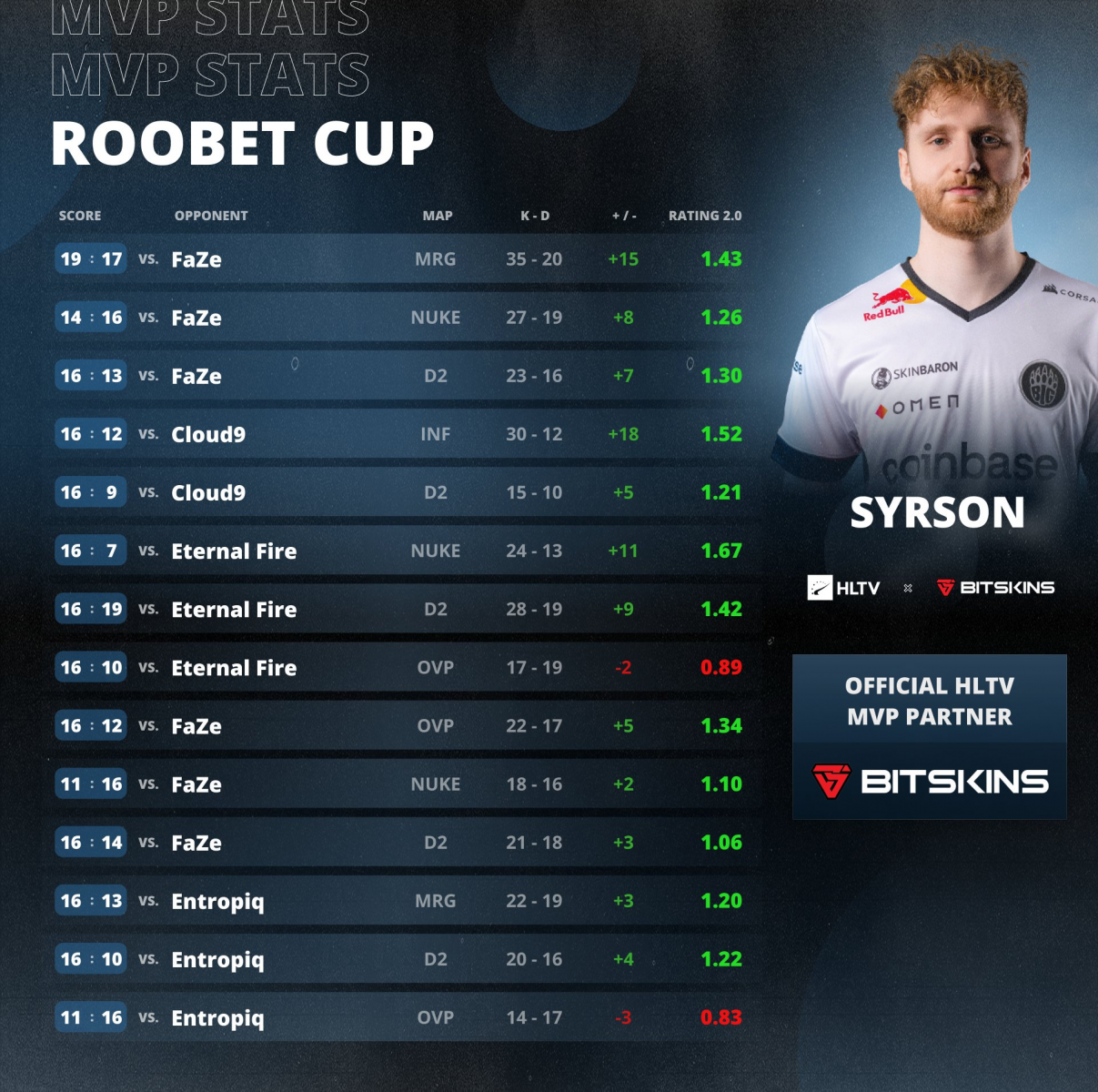 Roobet Cup 2022 was held from June 22 to 30. During this time, sixteen teams competed for $250,000 in prize money, $150,000 of which went to BIG.
Origin: twitter.com