FaZe to face BIG in Roobet Cup 2022 grand final
FaZe have secured a victory over Astralis in the Roobet Cup 2022 semifinal, thus ensuring their spot in the grand final. The match ended 2:1 – 13:16 on Overpass, 16:11 on Mirage and 16:7 on Dust2.
In the title decider, Finn "karrigan" Andersen and company will face off against BIG, who took over Cloud9 earlier today. The grand final is set to take place tomorrow, June 30, at 20:00 MSK.
The current playoff bracket: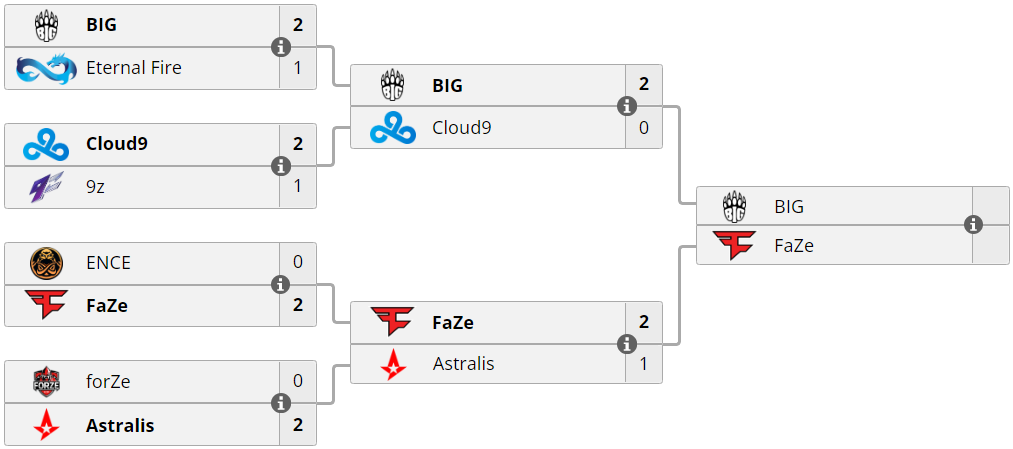 The full schedule, up-to-date results and live broadcast of Roobet Cup 2022 are available on the event's page on our website via this link.