Cloud9 and BIG reach Roobet Cup 2022 semifinals
Cloud9 and BIG have won the first quarterfinal matches of Roobet Cup 2022. Vladislav "nafany" Gorshkov's squad defeated 9z (16:13 on Mirage, 10:16 on Dust2 and 16:14 on Overpass), while the German team came out on top of Eternal Fire (16:10 on Overpass, 16:19 on Dust2 and 16:7 on Nuke).
Thus, Cloud9 and BIG will face off in the semifinal of the ongoing event. The meeting will take place the day after tomorrow, June 29.
Tomorrow's matchday, June 28, will see two remaining quarterfinal matches playing out. At 16:00 MSK, ENCE will take on FaZe, while the forZe – Astralis duel will kick off at 20:00 MSK.
The current playoff bracket: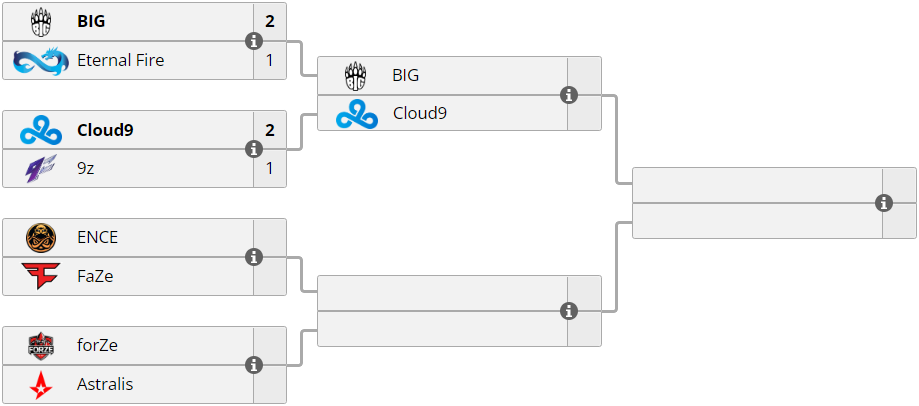 The full schedule, up-to-date results and live broadcast of Roobet Cup 2022 are available on the event's page on our website via this link.