s1mple sets new MVP award record
NAVI's AWPer Alexandr "s1mple" Kostyliev has set a new record for the number of MVPs received on the professional CS:GO scene. After being named the best player of BLAST Premier Spring Final 2022, the Ukrainian has twenty medals under his belt, while his closest pursuer, Nicolai "device" Reedtz, sits at 19.
Besides Kostyliev and Reedtz, the top 5 players with the most MVP titles for various tournaments also includes Mathieu "ZywOo" Herbaut (12 awards), Christopher "GeT_RiGhT" Alesund (10) and Kenny "kennyS" Schrub (10).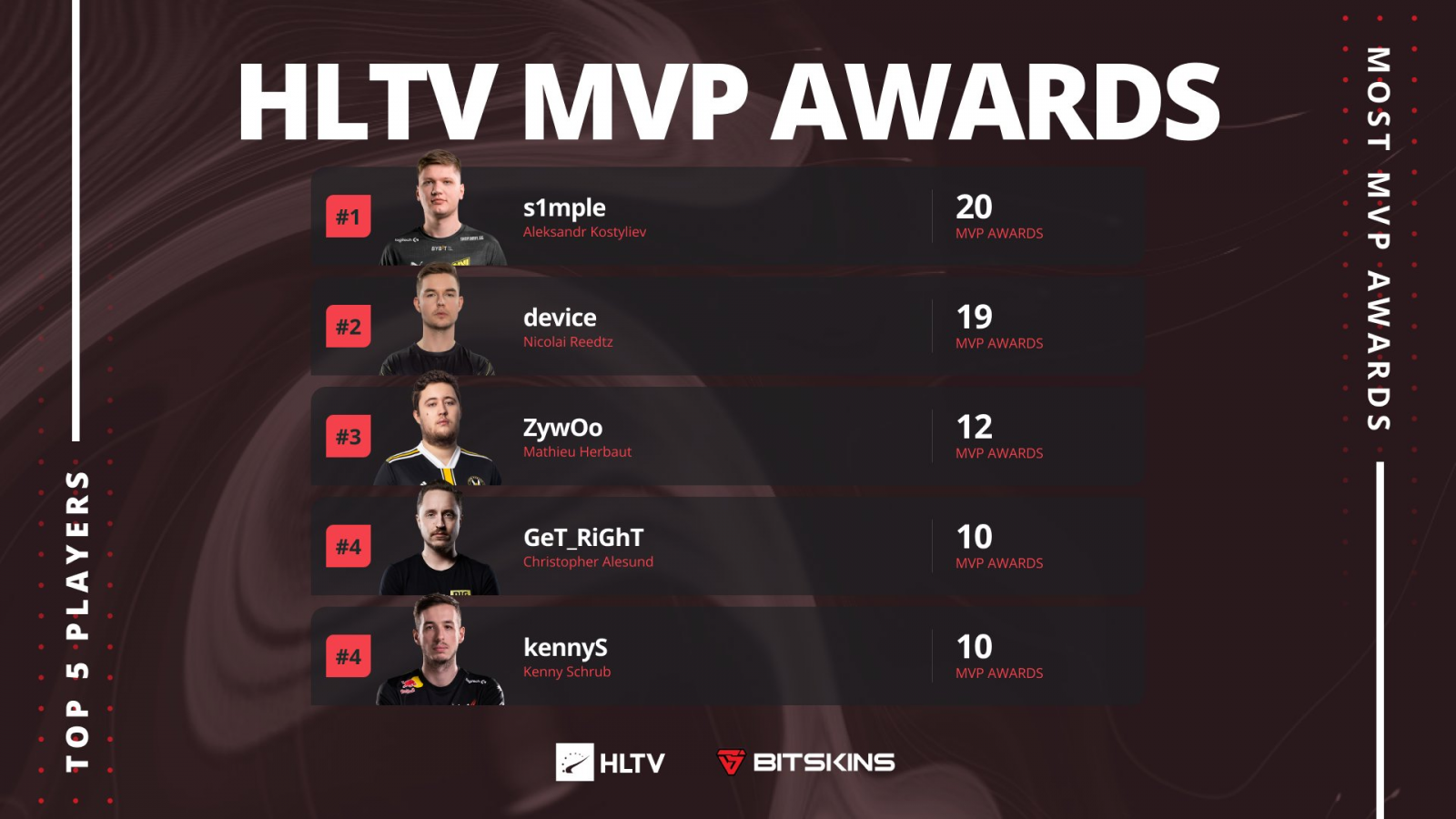 Among the five players mentioned above, only s1mple and ZywOo continue their active careers. device, who plays for NIP, has been inactive since December last year, kennyS was benched in G2 over a year ago, while GeT_RiGhT retired from competition in January 2021.
Origin: twitter.com