rain awarded PGL Major Antwerp 2022 MVP
HLTV.org has awarded Håvard "rain" Nygaard from FaZe the PGL Major Antwerp 2022 MVP title. The 27-year-old esports athlete finished the victorious for his team tournament with a 1.24 rating.
As part of the tournament, FaZe played 13 maps, only on three of which did rain's rating drop below the 1.0 mark. Nygaard's best rating was recorded in the final match against NAVI on Nuke (1.84).
This MVP medal became the third in the Norwegian's career. Previously, he was recognized as the most valuable player of such events as ECS Season 4 Final and ELEAGUE CS:GO Premier 2017.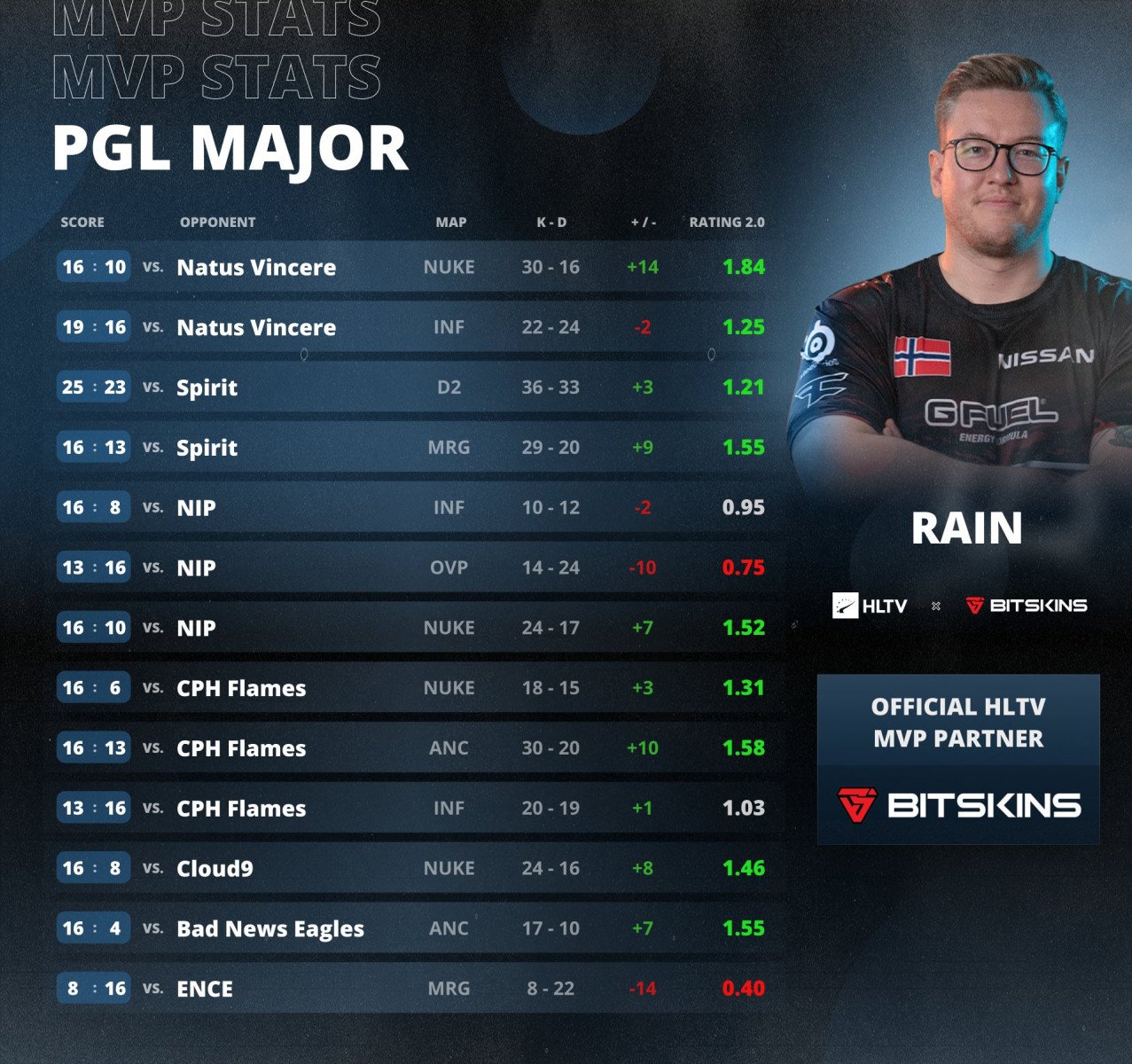 PGL Major Antwerp 2022 was held from May 9 to 22. In addition to the championship title, FaZe earned $500,000 from the total prize pool of $1 million.
Origin: twitter.com